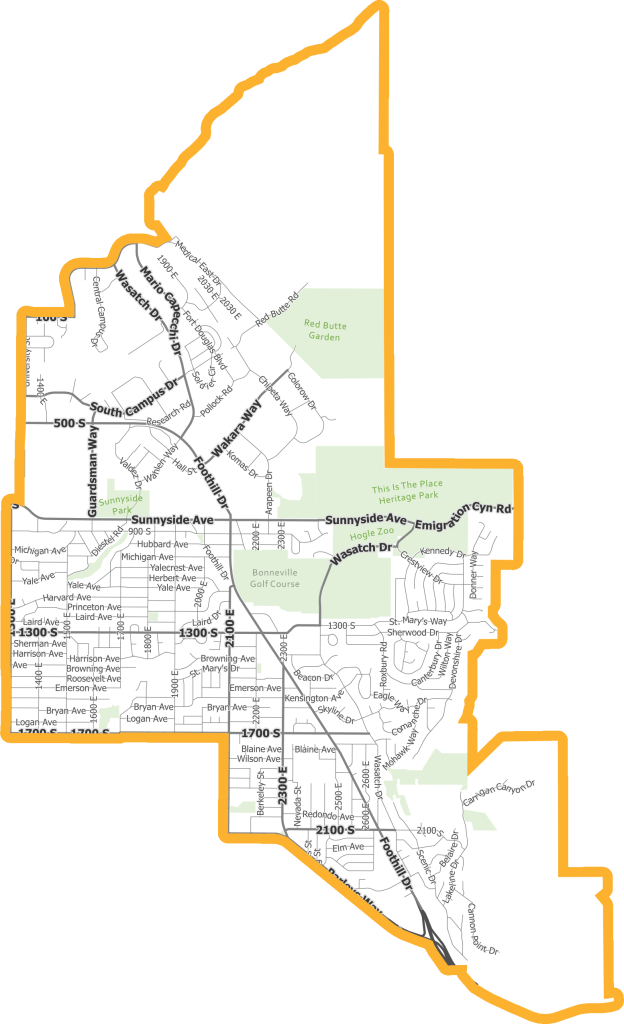 District Six extends from about 2100 South to North Campus Drive, and from about 1300 East to the foothills of the Wasatch Mountains
It's a hub of education, featuring the University of Utah – the state's largest public university boasting a law school and medical school, which attract great thinkers from around the world. Massive, beautiful trees form canopies over historic neighborhoods, and mountainside communities give unparalleled views of the City.
Foothill Drive serves as a gateway to Salt Lake from neighboring communities, as well as a central shopping place for residents. Local bistros, shops, libraries and boutiques make for real community, while Hogle Zoo and neighboring This is the Place Heritage Park delight children and families year-round.
District Resources:
Tour the District: