Dan Dugan, District 6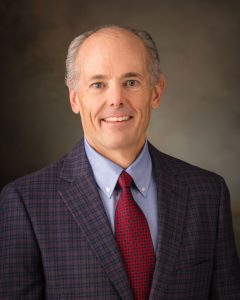 Daniel E. Dugan was sworn into his first term as the Salt Lake City Council District Six representative in 2020. He was elected by his Redevelopment Agency (RDA) peers to serve as the RDA Vice-Chair in 2021 and elected by his City Council peers to serve as the Council Chair in 2022. Dan also currently serves as the RDA Vice-Chair.
For 20 years, Dan served in the United States Navy as an Officer and Aviator. During his service, Dan fulfilled multiple overseas deployments and a three-year tour in Europe. Dan's Navy experience gave him unique insight into the world and valuable experience with different cultures. At the end of his military service, Dan, along with his wife and two daughters, chose Salt Lake City as their new home and have been here for the past 19 years.
Dan earned a bachelor's degree in mechanical engineering from University of California, Santa Barbara and a master's degree in public administration from Auburn University at Montgomery. Much of his post-Navy career has been spent leading teams in a manufacturing environment, where he continually strived to improve quality and efficiency in production.
Dan's connection to the community deepened as he began coaching lacrosse. Over the past decade, he has had the opportunity to coach many of Salt Lake City's young constituents through both youth and high school lacrosse programs. Dan is currently serving his third term as chair of the Intermountain Lacrosse (IMLAX) board, one of the largest leagues in the United States. Dan is proud of his role in getting lacrosse to be a sanctioned sport in Utah, making it the first new sport to be added in 20 years.
In addition to lacrosse, Dan appreciates spending time outdoors and in the community pursuing hobbies such as mountain biking, skiing, and hiking. Through his experience as an engineer and his devotion for the outdoors, Dan developed a passion for renewable and clean energy. He is a longtime volunteer for Utah Clean Energy and currently serves as the chair of the Community Renewable Energy Agency(CREA) Board. Dan was also recently appointed as board member for the Utah League of Cities and Towns(ULCT).
Dan is proud to serve district six, whose neighborhoods include Bonneville Hills, East Bench, Sunnyside East, Wasatch Hollow, and Yalecrest. He strives to be responsive to his constituents' concerns and help the entire city grow in a healthy and sustainable manner.