Special Exceptions Process & City Council Action: The City Council adopted an ordinance eliminating special exceptions from the zoning code. That ordinance became effective on December 2, 2021. No new applications for a special exception will be accepted.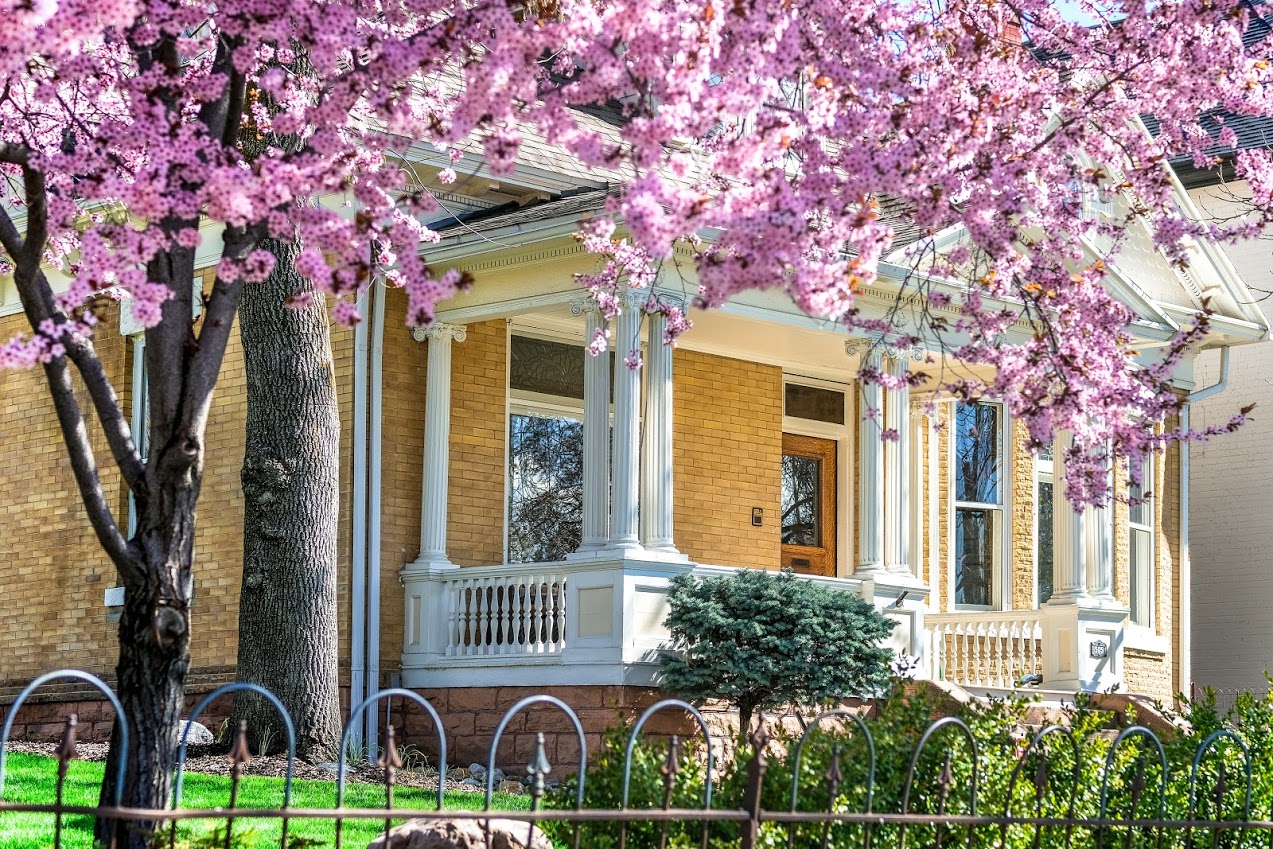 The staff of Salt Lake City's Historic Preservation Program are pleased to work closely with residents, businesses, and property owners on their concerns and needs involving historic landmarks and districts. The following guide is an introduction to our program and services to help you understand the possibilities for your property.
---
1. Is My Property Historic?
There are two kinds of historic properties: those located in a historic district and landmark sites located outside a historic district. First locate your property on a map and determine if it is in a historic district or is a landmark site. If your property falls into one of those two categories, it is considered historic.
Visit our Historic Districts and Buildings page for additional information on historic districts and landmarks.
---
Historic District Maps
---
Local Historic Preservation
Any property that is located in a local historic district or is a locally designated landmark site requires planning approval when making exterior changes to the property. To understand what is allowed in locally designated landmark sites and local historic districts, and what resources are available to you as a property owner in local historic districts, we recommend contacting us at historicpreservation@slcgov.com.
---
National Historic Districts & Sites
For properties listed in the National Register the original nomination form is usually the best place to start. Nomination forms contain a wealth of information about a resource's physical attributes, historical context, and significant architectural characteristics and historical associations.
The National Park Service maintains the online National Register Information System (NRIS), a database that contains information on places listed in the National Register of Historic Places.
---
Resources
The Utah Division of State History provides an extensive source of information and help for research of historic records.
The Salt Lake County Archives is a great source for historic photographs from 1935 through 1988. Call (385) 468-0820 or email archives@slco.org for more information.
There are many other sources of information about historic resources, including local and state libraries, special collections, and public records.
2. What Kind of Approvals Do I Need Before I Start My Project?
All exterior work for properties with Local Historic Designation or Landmark Designation, with the exception of paint color and minor maintenance, requires approval before work can take place and before a building permit will be issued. Historic approval comes in the form of a Certificate of Appropriateness. All applications are reviewed on a case by case basis.
Please verify with Planning Staff if a project needs a Certificate of Appropriateness before beginning any work by emailing historicpreservation@slcgov.com.
---
Historic Design Guidelines
The City's historic design guidelines are a valuable resource for owners, designers, contractors and developers in planning a project, and are also used by the Historic Landmark Commission and City staff in the review of proposals affecting a landmark site or a property in a local historic district. The design guidelines are based on nationally accepted principles for historic preservation and apply to designated historic resources across the city.
View the design guidelines and Historic Preservation Regulations.
3. Meet with the Planning Division
Pre-Application Advice & Support
It is highly recommended that applicants contact a staff member in the earliest stages of planning a project and before any designs are finalized. For guidance on your project, you can visit with a planner or request a site visit by emailing historicpreservation@slcgov.com
---
Pre-Submittal Review Meeting
During the concept stage of planning a complex project, applicants can schedule meetings with City representatives to identify and discuss city policies, standards, and any conditions that may be placed on the project to meet development requirements. In some circumstances these meetings are required.
For more information regarding Pre-Submittal Meetings visit our Pre-Submittal page.
4. Submit an Application
Applications are submitted online through Citizen Access Portal. Follow our step-by-step guide to learn how to submit your application online. For assistance in submitting one of these applications, please email zoning@slcgov.com for a faster response than phone.
Note: Mailed Applications will not be processed.
---
Certificate of Appropriateness
In order to request a Certificate of Appropriateness, an application will need to be submitted. Please contact the Historic Preservation Team to find out what application is required for your project by emailing historicpreservation@slcgov.com
---
Applications
5. After You Submit Your Application
Staff Member Assigned
After you complete and submit your application, the application will be assigned to a Planner. They will review it to ensure that it includes all information necessary to reach a decision. Incomplete or missing information on drawings and application forms will delay the processing of the application.
Applicants may always contact their assigned planner with questions. The assigned planner will reach out to the applicant within 24 hours of being assigned to the application.
---
Application Review
The application will be reviewed using the criteria defined by zoning ordinance standards and design guidelines. If staff determines the application is in accordance with these criteria, they will approve the project by either issuing a Certificate of Appropriateness or for more complex projects, the application will be forwarded to the Historic Landmark Commission for their consideration.
---
Decision Issued
After approval, a Certificate of Appropriateness will be issued and the building permit review can be completed.
---
Status of an Application
Application details can be accessed at the Citizen Access Portal, by selecting the planning tab, and entering the petition number.
Types of Approval
Across the Counter Review & Approval
This type of review and approval is handled on a 'walk-in' basis and right away by the staff planner at the Planning Counter. Types of projects include re-roofing, and other minor alterations.
---
Administrative Review
The Planning staff conducts the administrative review for several minor alterations. These types of projects can include window replacement, garages, and additions that are smaller than 50 percent of the square footage of the footprint of a house.
---
Historic Landmark Commission
Review from the Historic Landmark Commission (HLC) requires a Public Hearing. Types of projects include demolitions of contributing structures, new construction of primary structures, and major alterations.
If you require additional information, please contact us at historicpreservation@slcgov.com or 801.535.7700.