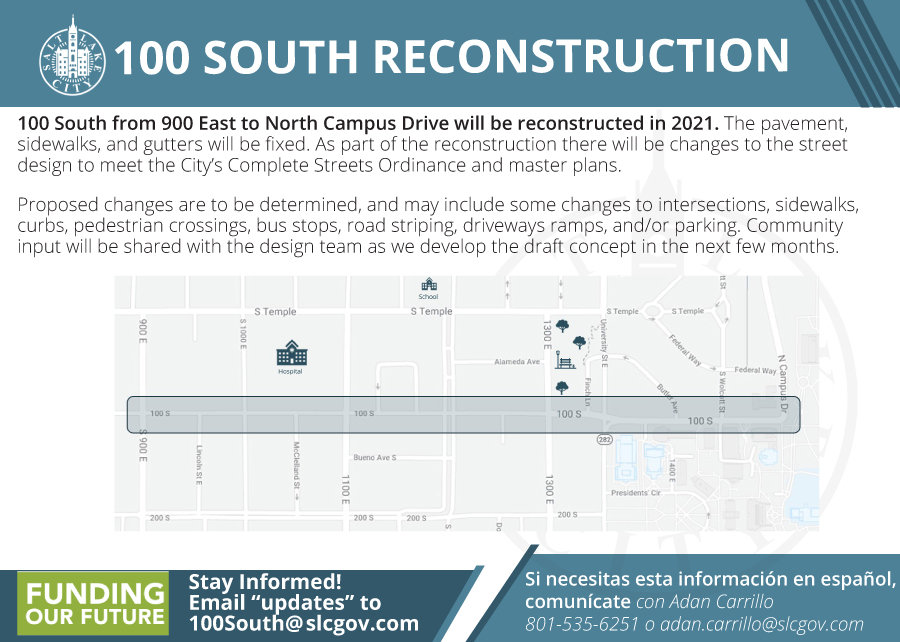 ---
Project Info and Area
100 South from 900 East to the University of Utah will be reconstructed in 2021 (see project area map below). The pavement, sidewalks, and gutters will be fixed. As part of the reconstruction, there will be changes to the street design to meet the City's Complete Streets Ordinance and master plans.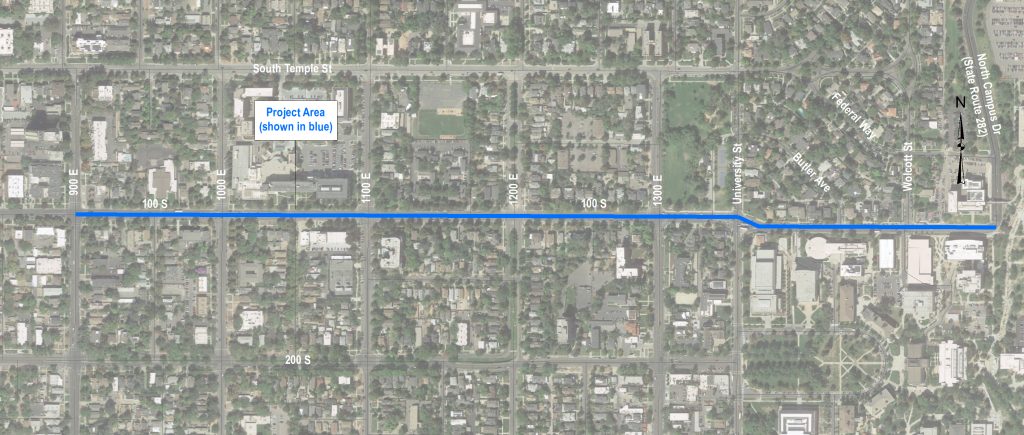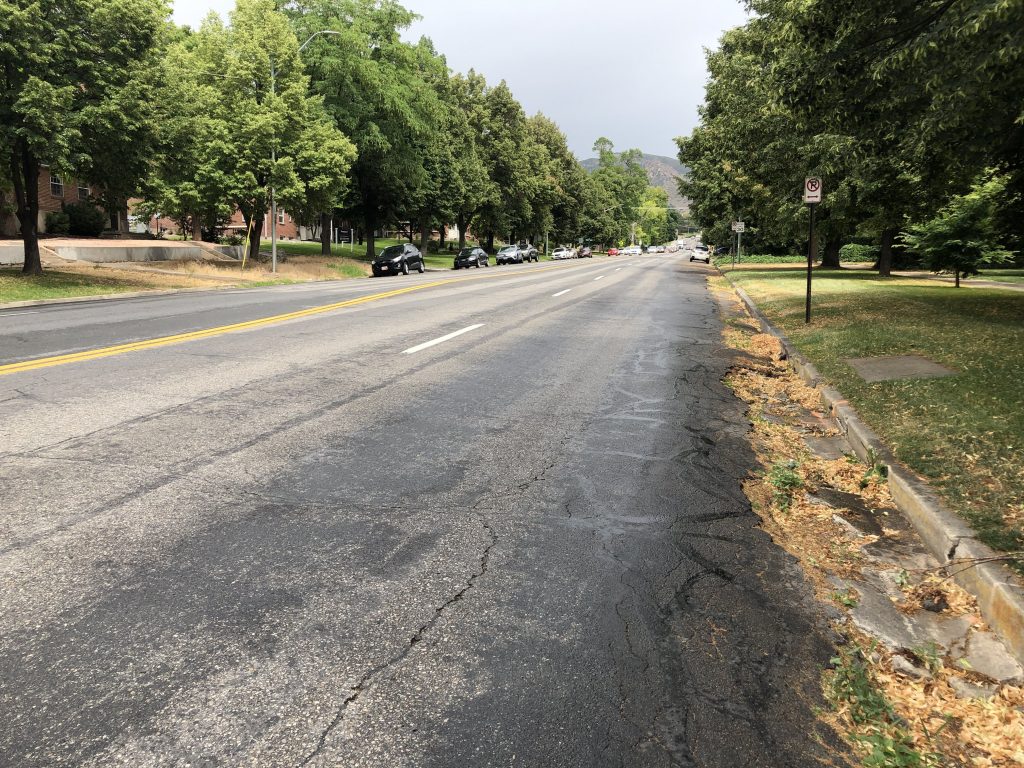 ---
---
Project Timeline
Fall 2019/Early 2020 – Community outreach, input gathering, and draft conceptual design development
Winter/Spring 2020 – City design team develops engineering
drawings based on the conceptual design.
Summer/Fall 2020 – Final design. See what the street will look like.
Spring to Fall 2021 – Construction.
Further information on the construction timeline and impacts will be available on this webpage as we get closer to construction.
---
Funding Our Future
The reconstruction of 100 South is funded through a new Salt Lake City bond, which is part of the Funding Our Future initiative. 
Tags: 100 South, Funding our Future