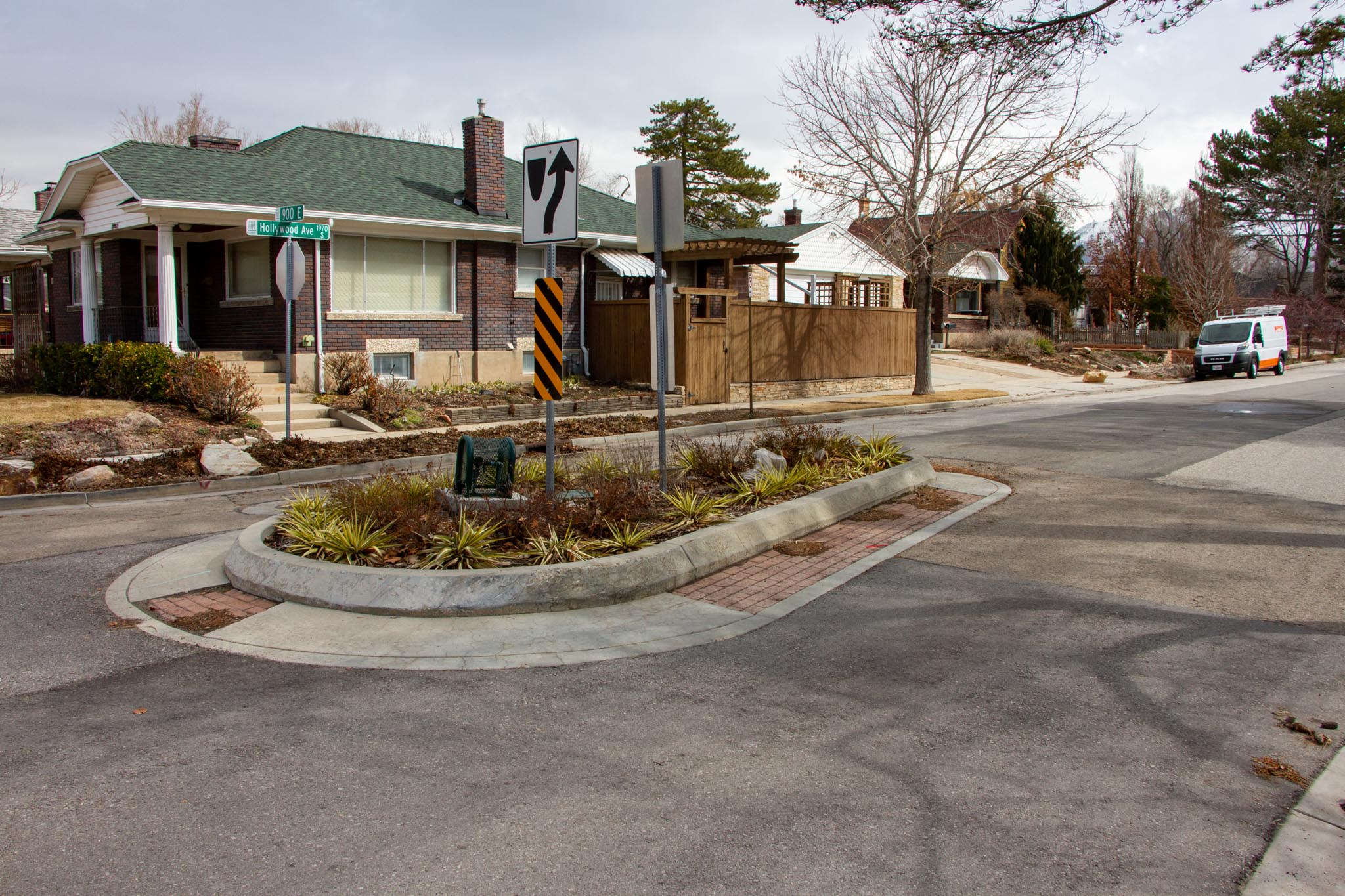 Sugar House Safe Side Streets
Project Overview
The Sugar House Safe Side Streets Study originated from a Constituent Capital Improvement Program request for funding to implement neighborhood traffic calming in a portion of Sugar House north of 2100 South.
Recommendations developed for this study relied on traffic data, community input, and a constrained budget to address key concerns throughout the study area.
Study Area
The study area consists of the residential neighborhood bounded by 2100 South, 1100 East, 900 East, and Garfield Avenue in Sugar House. Despite the area's residential nature and existing traffic calming, concerns about unsafe driving are common.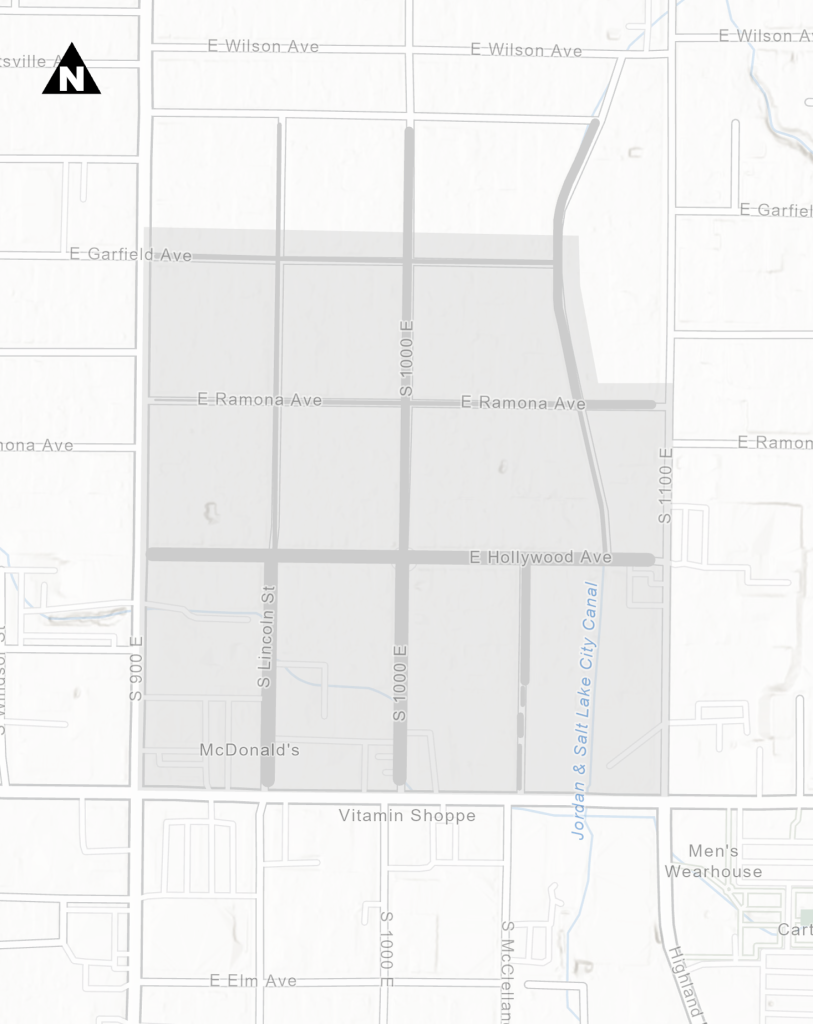 Recommendations Report
An evaluation of the study area revealed:
•Regardless of collection period, Hollywood Ave sees the highest vehicle volumes of the east-west streets
•North-south streets see higher vehicle speeds, though 85th percentile speeds throughout the study are not exceptionally high
•Injury crashes are largely limited to the perimeter of the study area
Please view the document below for the full existing conditions summary and area recommendations.
Next Steps
Construction of recommendations outlined in the report is currently planned for Summer/Fall 2023. This timeline could vary based on construction costs or other logistics.
Residents in the study area are submitting a Constituent CIP application for Fiscal Year 2023-24, which if awarded by the CDCIP Board and City Council, could lead to additional recommendations and implementation. If unfunded, City staff will attempt to implement all of the recommendations in the initial report, as current funding allows.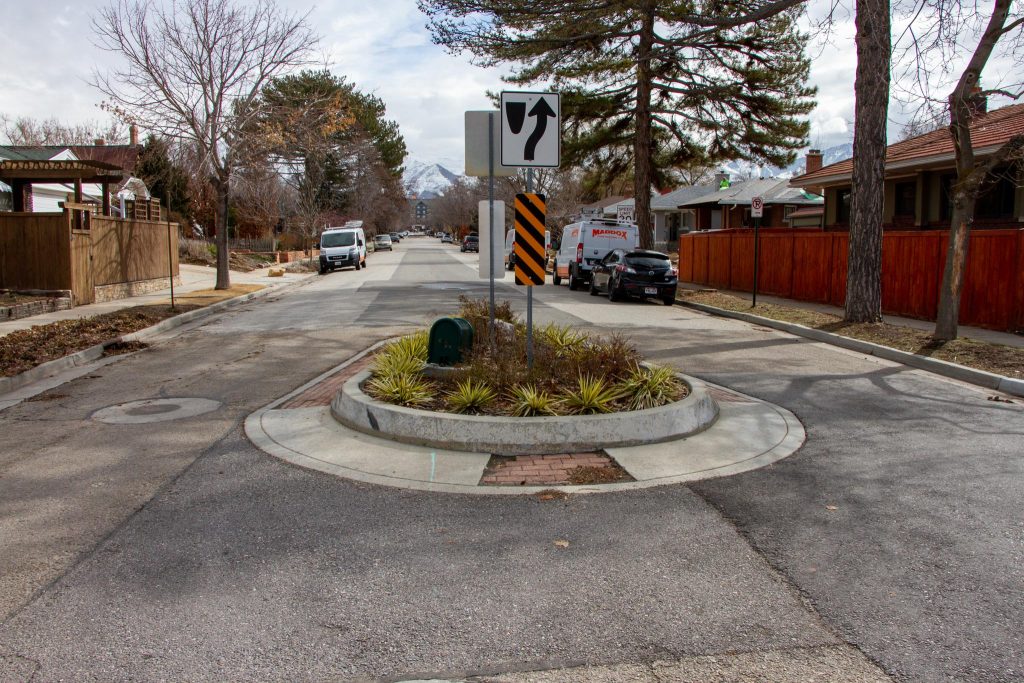 ---
Contact Us
Project Manager | Lara McLellan
Email | Lara.McLellan@slcgov.com
Phone | 801-535-7175
Social Media | @SLCmoves @SLCgov