What do we mean by Shared Mobility?
Shared mobility is the official term for bike share and dockless scooter/bicycle systems. It is a transportation strategy that allows users to access transportation services on an as-needed basis.
A shared mobility device is rented to the public from multiple locations within a city. For now, these vehicles could include: bikes, e-bikes, scooters, and e-scooters, but other devices may be under development. Typically, the vehicles are stored in the public right-of-way and users can rent them via a phone app, or in the case of GREENbike, the kiosk at a station or with the use of an annual membership.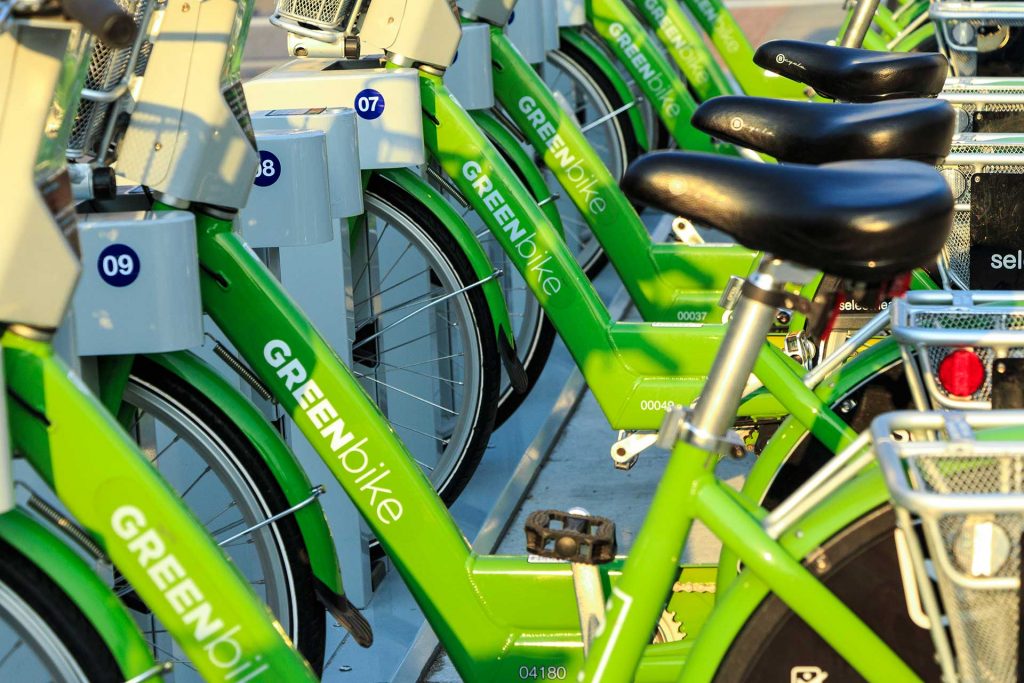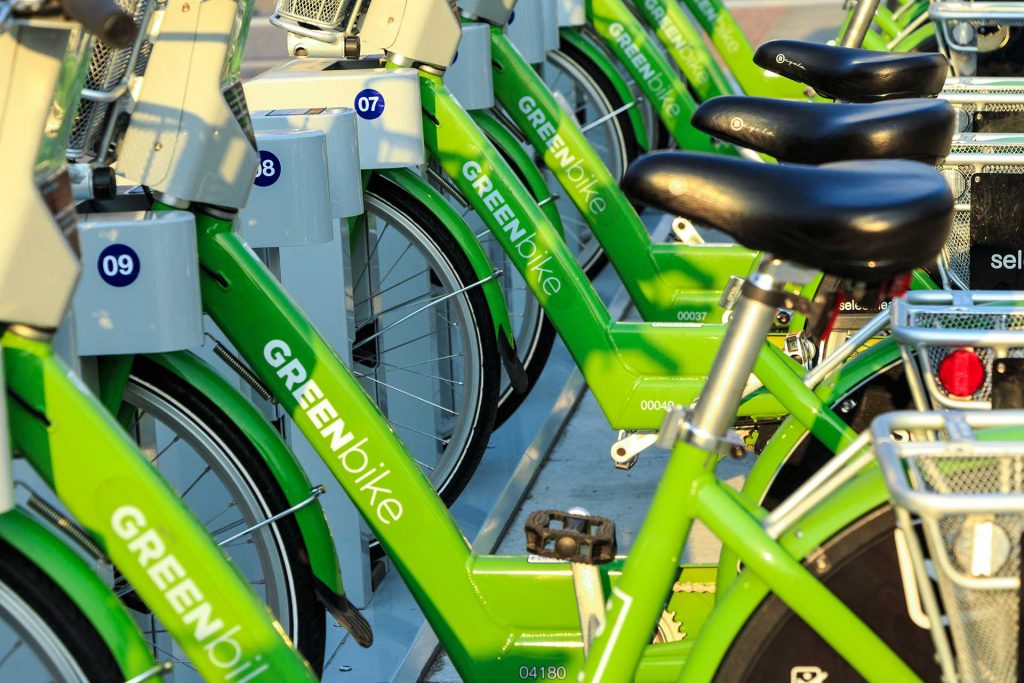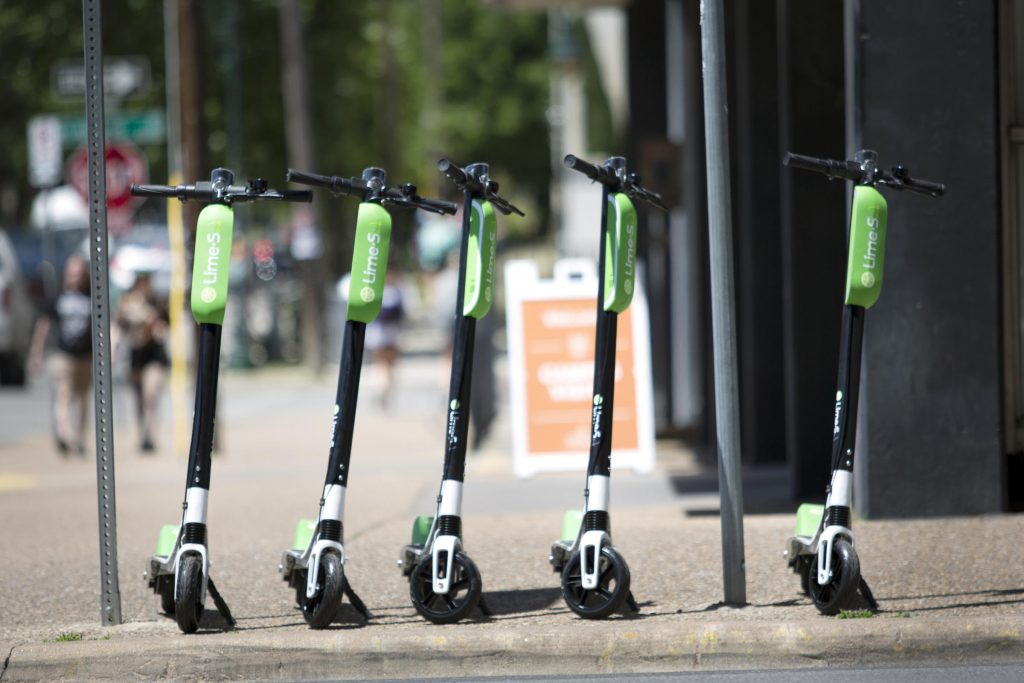 What are the regulations?
The Transportation Division is currently working with operators of shared mobility devices to ensure a streamlined, safe, and reliable system for users. A draft licensing agreement is in place, and providers will be required to follow those guidelines in order to operate within the city limits. This licensing agreement is a fluid document that will continue to be reviewed and updated to fit the needs of the city and the system users.
Salt Lake City will continue to monitor shared mobility companies over the next several months to ensure compliance and reliability with our guidelines. A city ordinance will be drafted in the coming months to address the future of shared mobility in Salt Lake City.
How can you be a courteous user?
Riding:
Salt Lake City ordinance prohibits sidewalk riding in the downtown area to keep riders safe from driveways and pedestrians safe from devices.  If you are operating an electric scooter or e-bike you must use provided on-street bicycle lanes or travel lanes. Please do not ride on the sidewalk.
Parking:
Be courteous and thoughtful of pedestrians and bicyclists when you are parking a shared mobility vehicle. The general rule of thumb is:
You can park a shared bicycle or scooter between the sidewalk and the curb as long as it is not adjacent to:
A bike rack
A lamp post, or other street pole
UTA bus stop sign
On the sidewalk where it will impede ADA access and the general flow of people
You cannot park a shared bicycle or scooter:
Within 50 feet of a GREENbike station
At a UTA bus or TRAX stop/station
In parking stalls dedicated to cars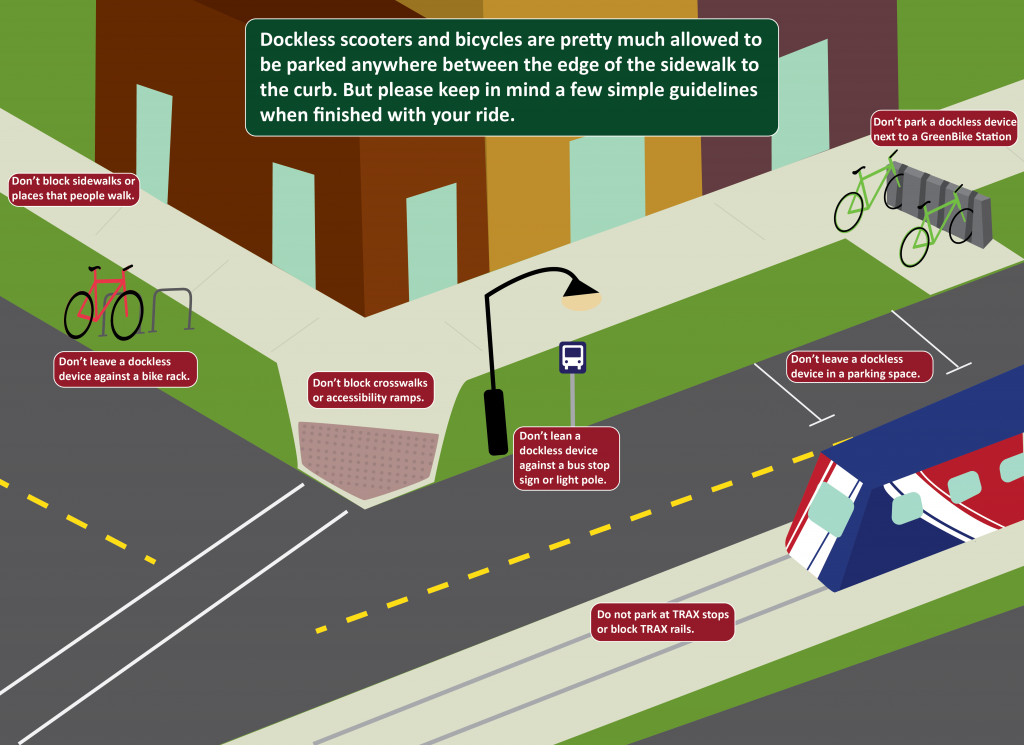 What do you think?
We want to hear from you about your experience with shared bicycles and scooters in Salt Lake City. Please take our survey.
What companies currently operate here?
The following companies have agreements in place to operate in Salt Lake City:
Questions or Concerns?
For more information on shared mobility, to ask a question, or file a complaint – please email dockless@slcgov.com.