The Council is considering new electric vehicle (EV) standards for off-street parking at apartment buildings. The proposal would require 20% of off-street parking spaces at apartment buildings to be "EV-ready." EV-ready means the parking stalls will have the electrical infrastructure in place so an EV charging station can be installed in the future. Charging station installation is not a new requirement of this proposal.
The proposed regulation would apply only to new construction or major renovation of apartment buildings.
Salt Lake City currently requires 1 out of 25 off-street parking stalls to be equipped with an EV charging station. The new policy would add to the current requirement.
Next Steps
The Council will hold a public hearing on this proposal at a later Council meeting. Please visit the Council's agenda page to confirm dates and times.
Input may be shared anytime online, by email at council.comments@slcgov.com, or by phone at 801-535-7654.
Tuesday, Jan. 3 Meeting
The Council held a briefing on this proposal at its Jan. 3 meeting. View briefing.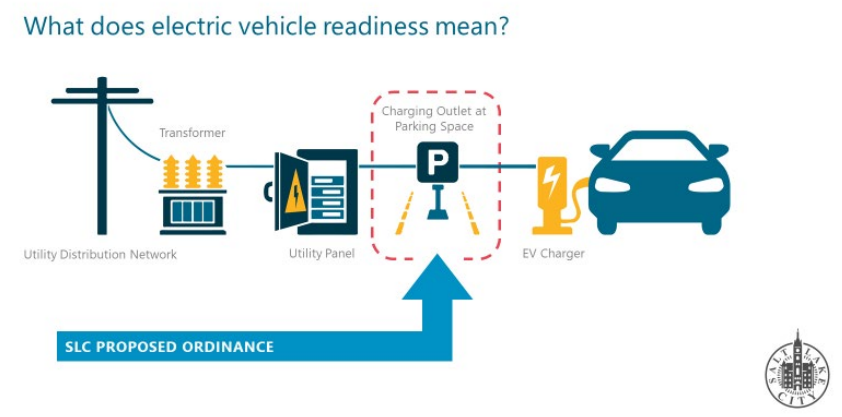 Project Links