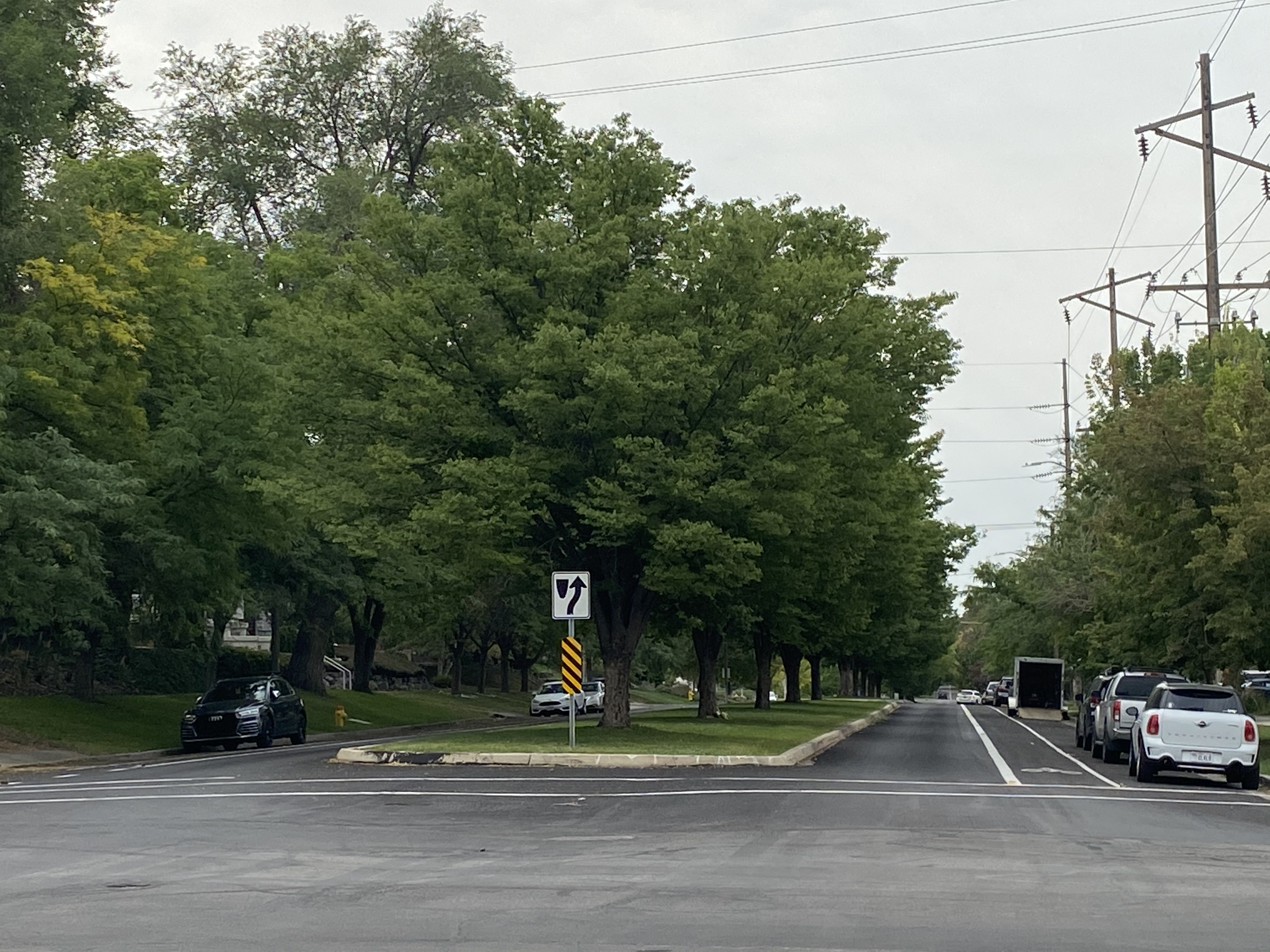 600 North & 200 West
Quick-Build
PROJECT OVERVIEW
Salt Lake City is partnering with the Capitol Hill Neighborhood Council to implement a quick-build project that promotes safety, livability, and neighborhood character at 600 North and 200 West.
Thanks to sponsorship and collaboration with our friends at SPIN scooters and through Capital Improvement Program (CIP) awarded funds; this effort is made possible.
To celebrate this award, the Capitol Hill Neighborhood Council, with the help of neighbors and transportation gurus, is developing a draft design for a quick-build at the intersection of 600 North and 200 West.
The temporary street design will become the public input process for the permanent multi-use project. It is usually much better than traditional planning processes where community members are asked to imagine how it will feel to use a new street alignment based on renderings. Unlike asphalt and concrete infrastructure, quick-build street designs can be easily adjusted by adding a planter box, moving bollards, or restriping a lane.
You can view the draft sketches for this intersection, along with inspirational photos from other quick-builds below.
JOIN US FOR THE QUICK BUILD!
STAGE 1: Community Feedback and Ideas
STAGE 2: Beginning Concept Designs
STAGE 3: Preferred Concept Design
When will the quick-build take place?
The Capitol Hill Community Council doesn't have an exact date for the construction of the temporary design. But we do know it will happen before the snow hits the ground.
How can I get involved with the quick-build?
Sign-up for notifications and alerts at the Capitol Hill Community Council website: http://chnc-slc.org
Capitol Hill Neighborhood Council will email out detailed information on how to get involved. Or look for yard signs that will be dispersed throughout the neighborhood.
---
CONTACT
PROJECT TEAM
Capitol Hill Neighborhood Council: Brian Hutchinson | 2hutch@gmail.com
Transportation Project Manager: Will Becker | Will.Becker@slcgov.com | (801) 535-6569