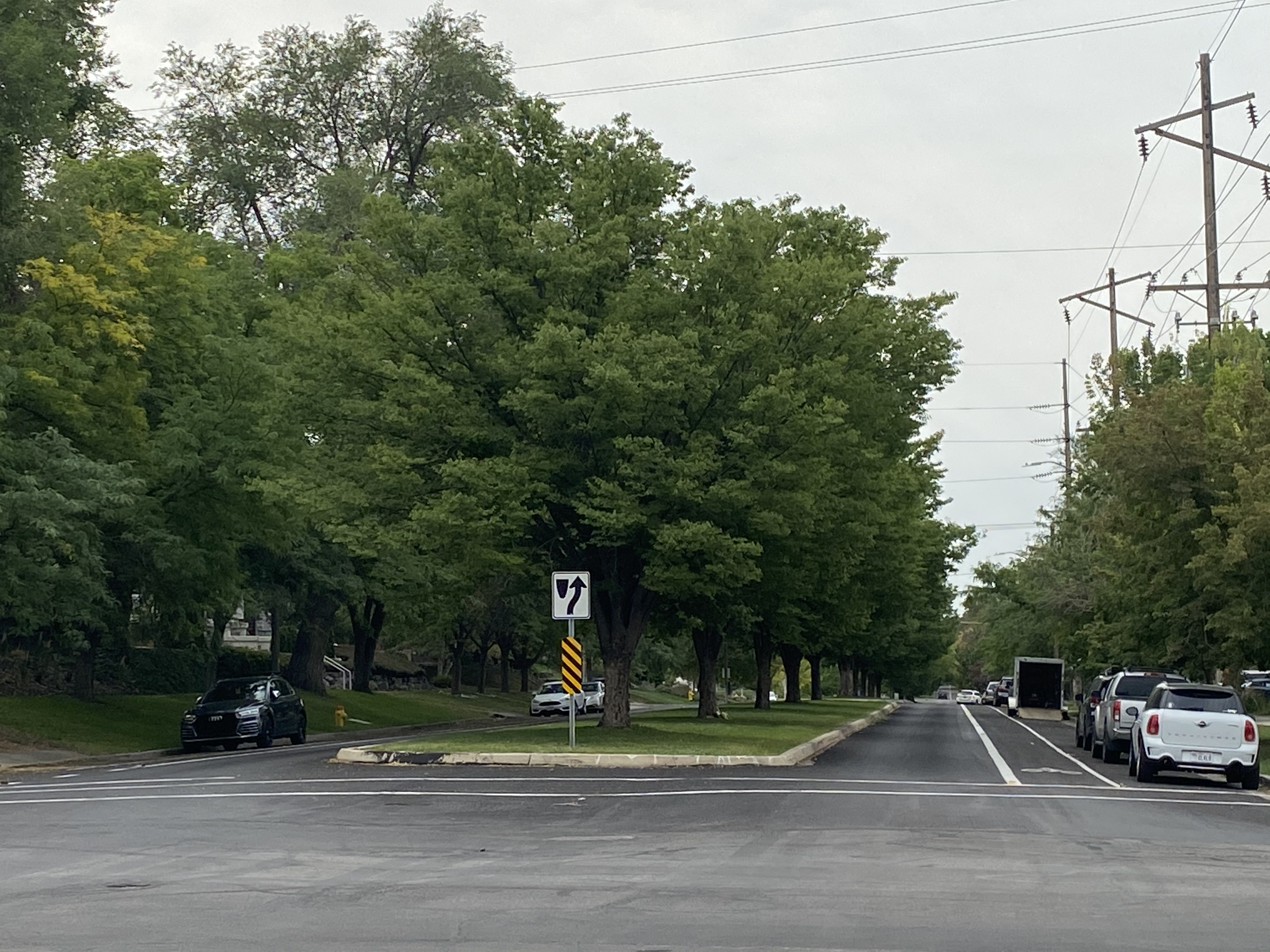 Capitol Hill Traffic Calming
CAPITOL HILL TRAFFIC CALMING
Salt Lake City is partnering with the Capitol Hill Neighborhood Council to implement neighborhood traffic calming strategies that promote safety, livability, and neighborhood character for area residents.
To learn more about the neighborhood traffic calming initiative please visit the Capitol Hill Neighborhood Council website for current and future updates by clicking the button or following the link below:
---
Project Overview
The Capitol Hill Neighborhood Traffic Calming Plan is the result of a nearly three year process, led by the Capitol Hill Neighborhood Council (CHNC). The plan is community-driven and based on input from residents throughout the neighborhood that identified specific issues. Cut-through commuter traffic, exhibition racing of vehicles with modified mufflers, and heavy-duty industrial vehicles diminish the quality of life in the neighborhood by impacting safety, comfort, and noise and air pollution.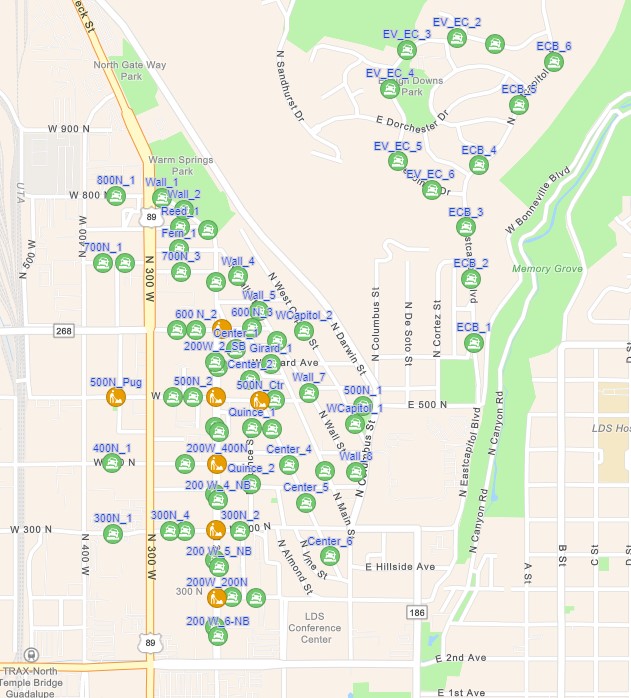 The above image is from the project WebMap displaying the locations of proposed traffic calming features in the Capitol Hill neighborhood. For a more in depth look, click the link below to explore the online version of the map.
---
Capitol Hill Traffic Calming Update November 2022
Intersection Draft Concept Map
600 North & 200 West Quick Build Background
2021 CAPITOL HILL QUICK BUILD BACKGROUND
In 2021, thanks to sponsorship and collaboration with our friends at SPIN scooters and through Capital Improvement Program (CIP) awarded funds; the Capitol Hill Neighborhood Council, with the help of neighbors and transportation gurus, implemented a quick-build at the intersection of 600 North and 200 West with the goal to calm traffic entering the neighborhood and improve safety for people walking and bicycling.
The actual temporary design is part of the public input process for the neighborhood traffic calming initiative.
Completed Quick Build Photos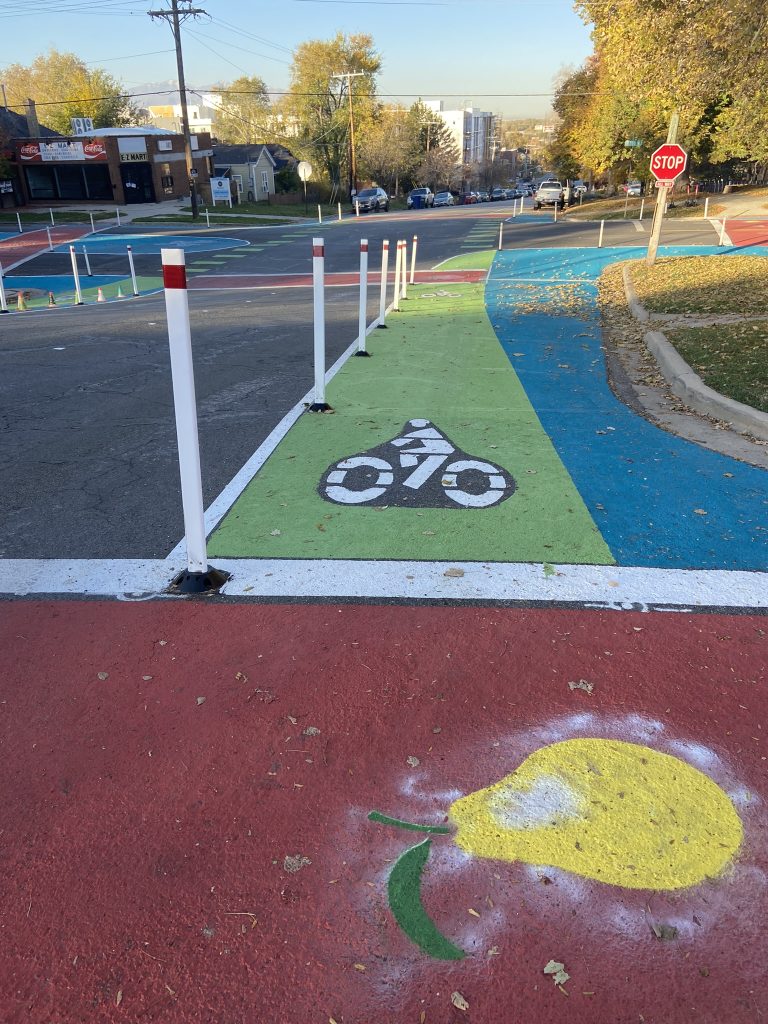 Quick Build Concept Designs
CONTACT
PROJECT TEAM
Capitol Hill Neighborhood Council: Brian Hutchinson | 2hutch@gmail.com
Transportation Project Manager: Kyle Cook | Kyle.Cook@slcgov.com