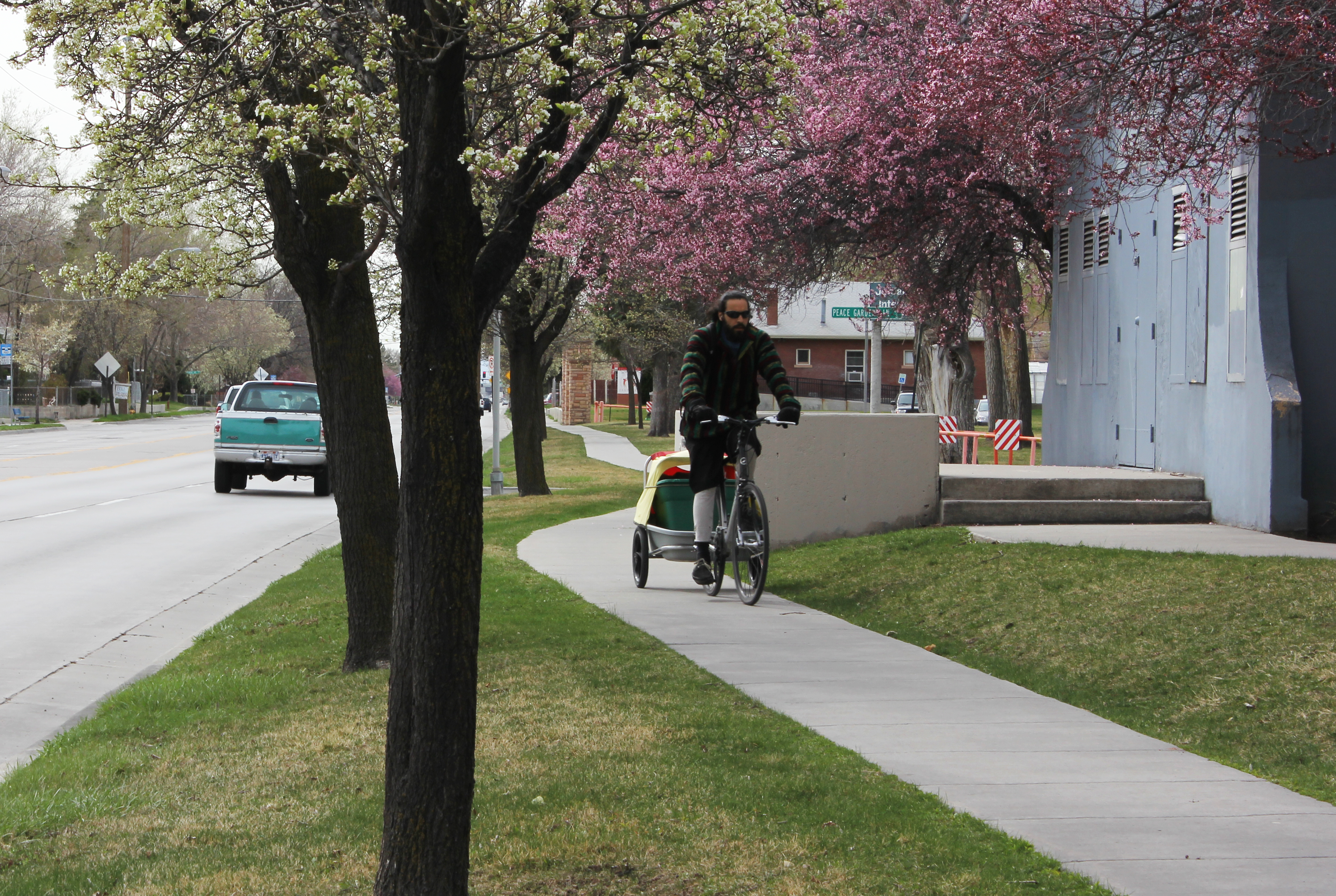 Bicycle Laws
Laws, ordinances, and references
---
Riding on the sidewalk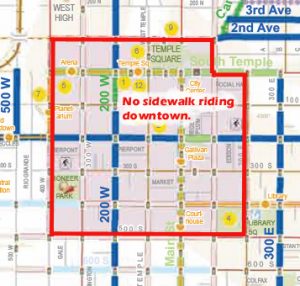 While sidewalks are primarily designed for pedestrian use, bicyclists may ride on sidewalks in Salt Lake City, except in the designated downtown area (shaded in gray on the SLC Bikeways Map), and shown on the map below. By City ordinance, bicycling, in-line skating, and skateboarding are not permitted on the sidewalks in the downtown area. On the border streets, the ordinance applies to the interior sidewalk but not the exterior sidewalk. For example, on 200 East, bicyclists may ride on the east sidewalk but not the west sidewalk.
The sidewalk may not be safer than the road. This is because motorists are not expecting fast-moving bicyclists to suddenly appear off the curb at intersections. If you choose to ride on the sidewalk, use particular care at intersections and driveways.
Ride on the right. It is safer to ride on the sidewalk on the right side of the road (going in the direction of traffic) than to ride on the sidewalk against traffic.
Yield to pedestrians. Persons on foot have the right-of-way on sidewalks and other walkways. By law, bicyclists must give audible warning (voice or bell) when passing pedestrians.
Go slow on sidewalks & in crosswalks. Because sidewalks and crosswalks are designed for pedestrian travel at walking speed, it is important to go slow, obey pedestrian signals and watch for turning traffic at driveways and intersections.