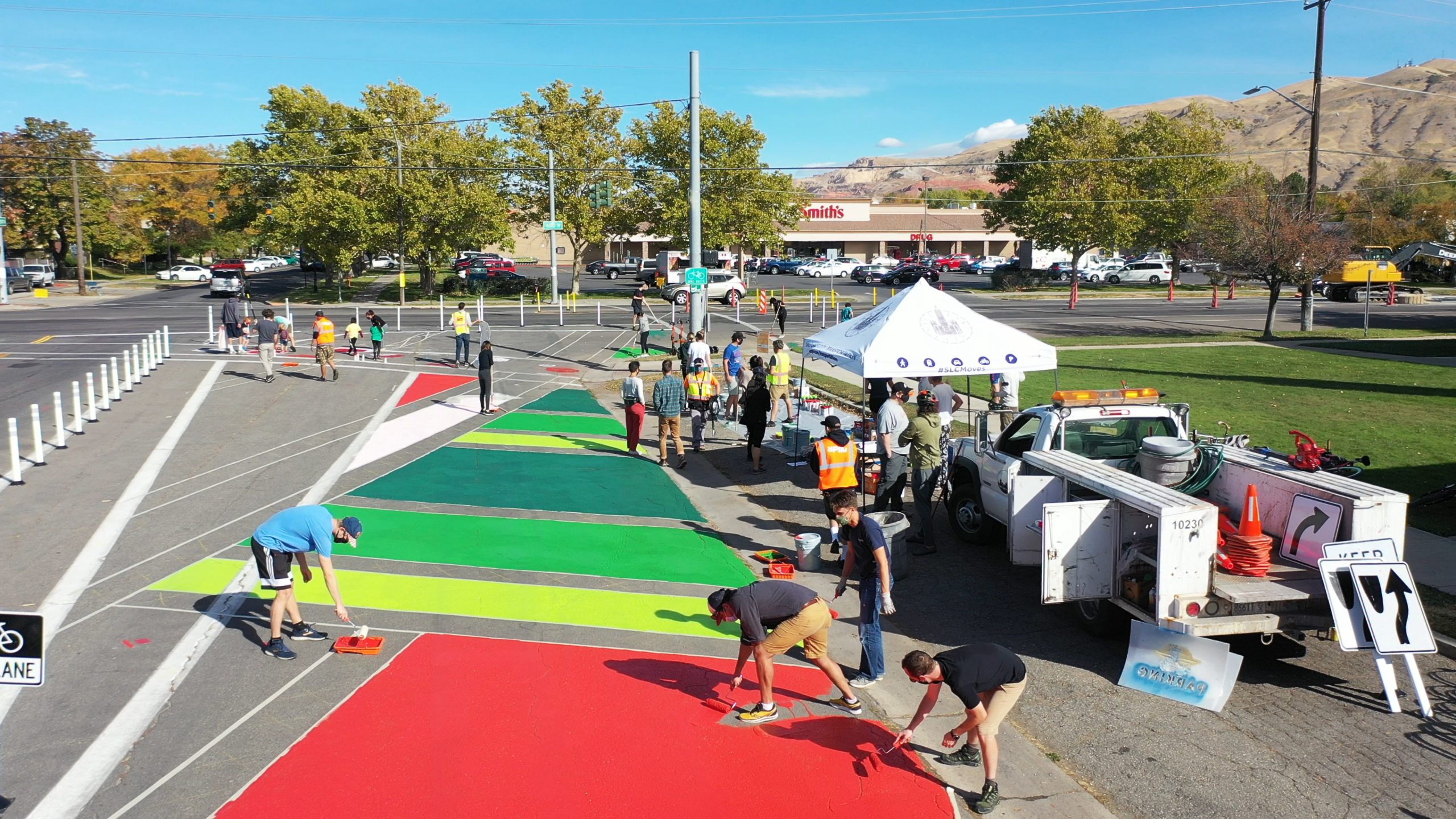 Westside Transportation Equity Study
What is the Westside Transportation Equity Study?
The Westside Transportation Equity Study is intended to address a lack of transportation equity in Salt Lake City's Westside neighborhoods. That means it explores how well Salt Lake City and its partners—Utah Department of Transportation (UDOT), Utah Transit Authority (UTA), Wasatch Front Regional Council (WFRC), and others—are delivering quality transportation infrastructure and solutions to historically marginalized people, in a set of neighborhoods with the highest concentrations of minoritized populations in Salt Lake City and, in many cases, the Wasatch Front region and state of Utah. Ultimately, the study seeks to address how the City and its partners can more equitably meet the diverse needs of all community members.
Learn more by reading the summary and full document below.
How else is Salt Lake City and its partners working on equity?
Beyond this study focused on transportation equity, a range of equity-centric efforts to reach those who have been historically marginalized have been initiated very recently by Salt Lake City government, including for food equity, digital equity, racial equity in policing, housing and homelessness, arts grants, as well as a citywide equity and gentrification mitigation effort. Additionally, Salt Lake City's commitment to equity has been bolstered by the creation of a Chief Equity Officer position, a new position within the Mayor's Office that will oversee equity efforts citywide. UTA has also initiated efforts targeted to increase equity such as low income passes, the Committee on Accessible Transportation, Hispanic/Latino & Spanish-speaking strategic engagement, as well as general equity in the Travel Training Program. Efforts to improve equity in Salt Lake City will be an ongoing process with multiple stakeholders. We welcome comments and questions as we work on this together with the community.
---
Transportation Contact
Social Media | @SLCgov @SLCmoves
Project Manager | Joe Taylor
Email | Joe.Taylor@slcgov.com