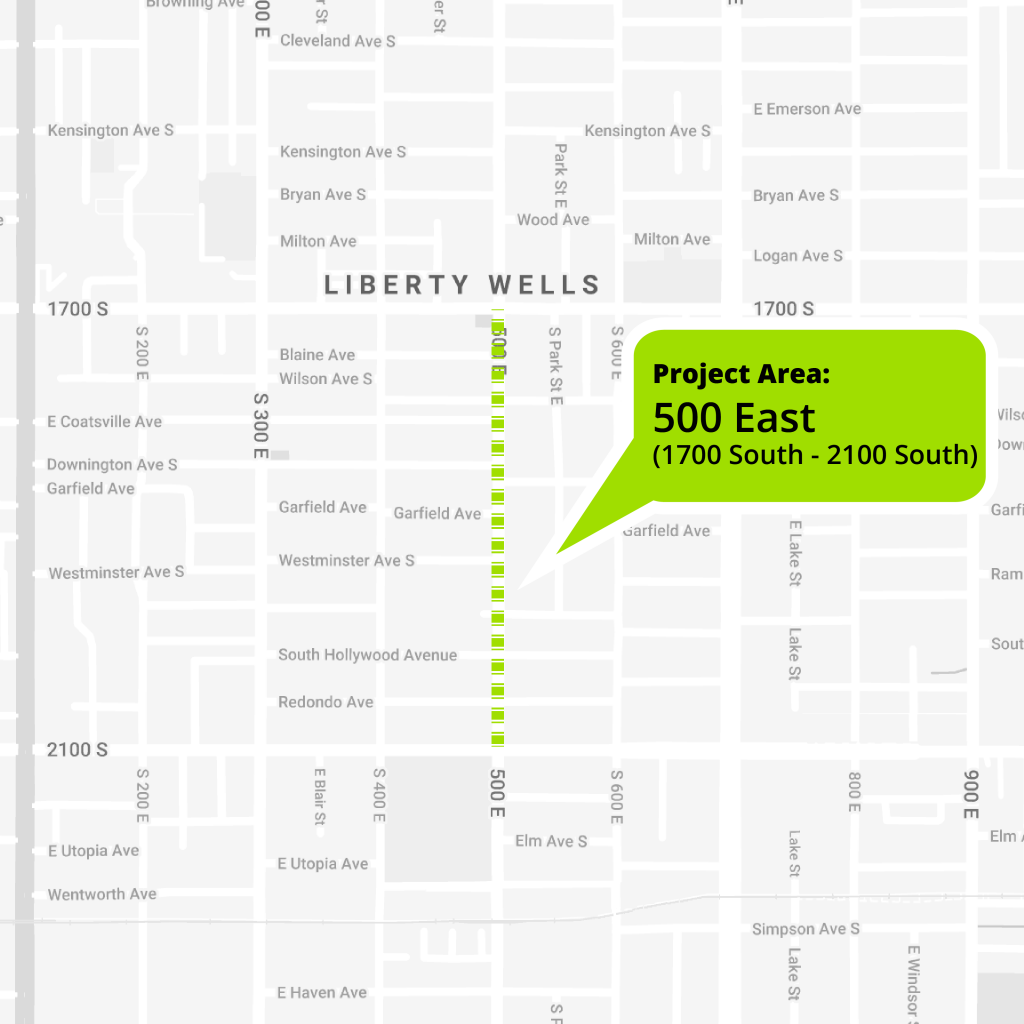 This section of 500 East was reconstructed in 2020.
The pavement, sidewalks, and gutters were fixed. A northbound bike lane was added; bus stops were consolidated and improved, and raised crosswalks were added.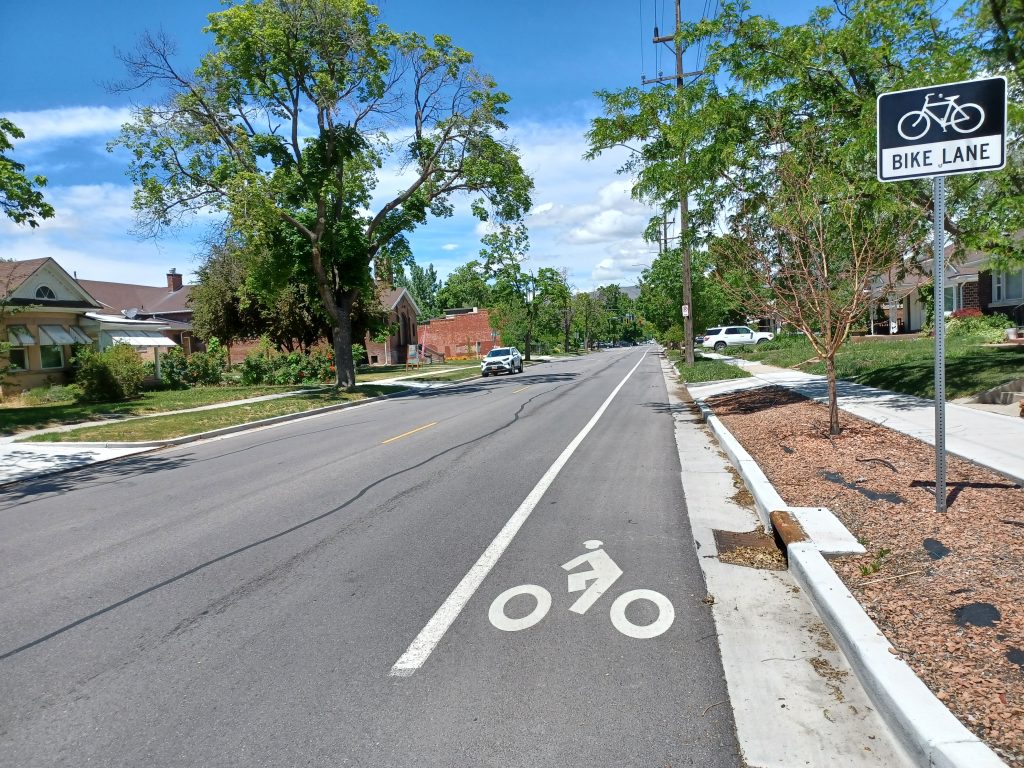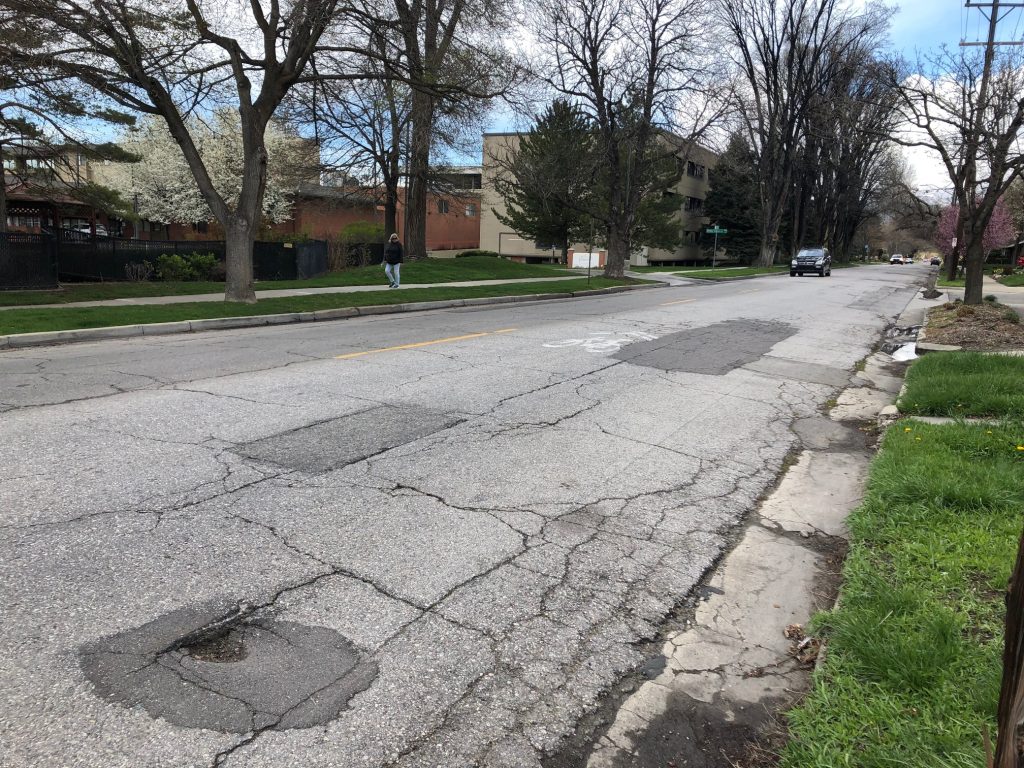 The final design is based on SLC's Complete Streets Ordinance, master plans, technical analysis, and public input over the course of 2019.
2020 Email Updates
---
Check it out!
Construction for this project was completed in November 2020! The final engineering design was approved in December 2019. You can see what was designed for at specific locations along the street.
Engineering Drawings (final draft), simplified for public viewing.

Sidewalk sections to be replaced
Driveway approaches to be replaced
Location of 42″ aqueduct
Raised crosswalks
Bus stop concrete pads
Striping Drawings (final draft)

Pavement markings (bike symbols, stripes, etc.)
No parking locations
Bus shelters, benches, trash cans, etc.
Email us at 500East@slcgov.com or call 801-535-6251 if you have any questions.
---
Street Design
This is the same configuration as 500 East just to the north, between 1300 S and 1700 S.

---
Bus Stops

Bus stops were consolidated for faster service.
All stops were made ADA accessible, with concrete pads and no curbside parking to block passengers from boarding.
All stops will receive shelters or benches. These drawings show which stops are getting what.
How long will your walk to a new bus stop be? (try using Google walking directions if you're not sure!)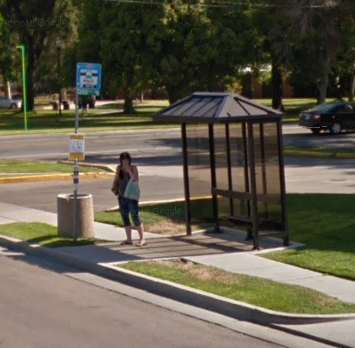 ---
Raised Crosswalks
Raised, brick-look concrete crosswalks now link bus stop pairs across 500 East. The crosswalks are designed for 30 mph travel, fire trucks, buses, and snowplows.
Unlike speed bumps, raised crosswalks are designed to be driven over without slowing — if you're going the speed limit!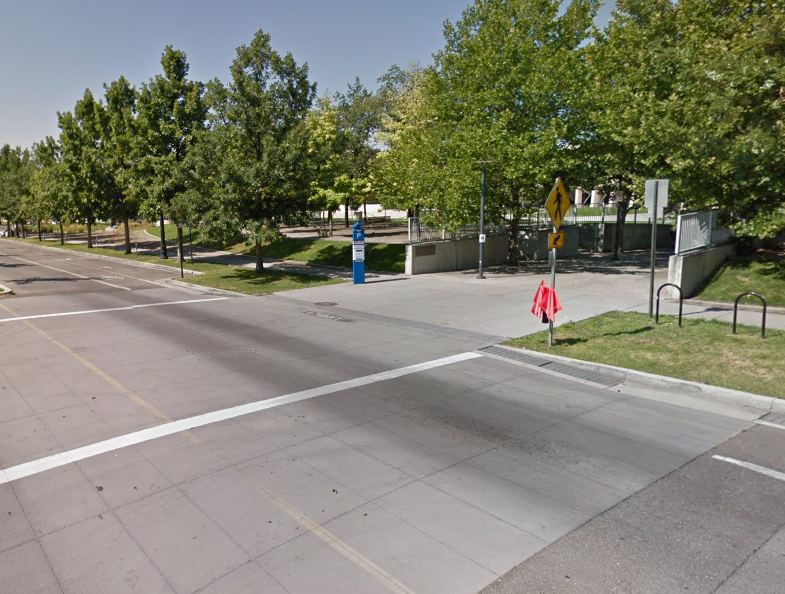 Raised crosswalks received about 70% support from our survey participants who live on the street, live nearby, commute on the street, etc. About 20% neutral, and around 10% strongly opposed – this same profile across demographics.
---
Project History & Timeline:
April – May
2019
Community input on current street design:
likes / dislikes and safety suggestions.
Read our report about what we heard.
See the raw data.
Spring 2019


Data collection / Complete Streets assessment.
Crash reports, parking use, traffic volumes, master plan recommendations.
May – June 2019
Community input on conceptual design.
Read our report about what we heard.
See the raw data.
August 2019
Final conceptual design announcement.
August– October 2019
Engineering drawings by City design team based on the conceptual design.
Late Fall 2019
Final draft design available for viewing. See what the street will look like. (links at top of page)
December 2019
Final design
January 2020
Project out to bid
Spring 2020 – Fall 2020
Construction and completion of the project
---
Funding Our Future
This project is part of the Funding Our Future streets reconstruction bond approved by voters in 2018.