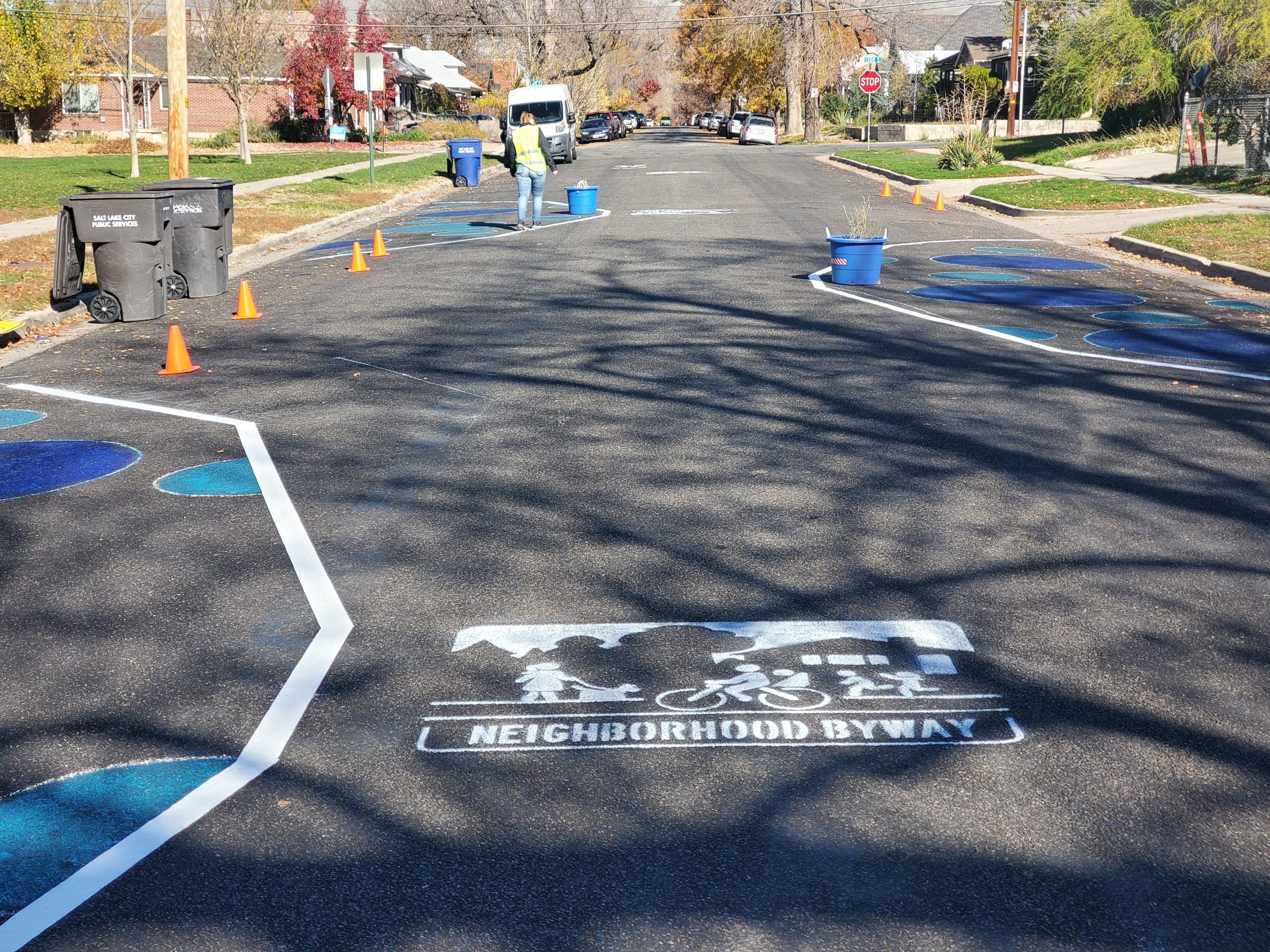 800 East Neighborhood Byway
Phase 1 Project Update
Construction on Phase 1 of the Byway (1300 South – 1700 South) is scheduled to begin the week of August 14, 2023. Phase 1 consists of bulb outs pairs, traffic circles, and wayfinding signs between 1300 S and 1700 S.
Project Overview
The 800 East Neighborhood Byway will be a safe, comfortable, and attractive connection for people walking, bicycling, scooting, and rolling through the surrounding neighborhoods. It will run from 800 South to the southern boundary of Salt Lake City south of 2700 South, providing links to community destinations and the city's active transportation network.

The Byway will build on the success of the former 800 East Stay Safe, Stay Active open street. In Spring 2020, in response to physical distancing needs related to COVID-19, Salt Lake City began opening a series of neighborhood streets for community recreation in the Stay Safe, Stay Active program. 800 East between 800 South and 1700 South was one of these streets – and one of the most popular. At the same time, 800 East is a planned Salt Lake City Neighborhood Byway. Neighborhood byways are traffic-calmed streets improved especially for walking and bicycling. They typically feature low volumes and speeds, crossing improvements, and some identity improvements.
The successful temporary transformation of 800 East creates a great opportunity for the Neighborhood Byway – to transition the temporary Stay Safe Stay Active street features into permanent features supported by street residents and surrounding communities. This project seeks to understand community priorities and recommend a suite of improvements that will create the kind of Neighborhood Byway desired by residents.
---
Project Details
Visit the interactive project website at https://800-east-neighborhood-byway-parametrix.hub.arcgis.com/ to learn more about the 800 East Neighborhood Byway. For the best experience, use the link to view the webpage full-screen.