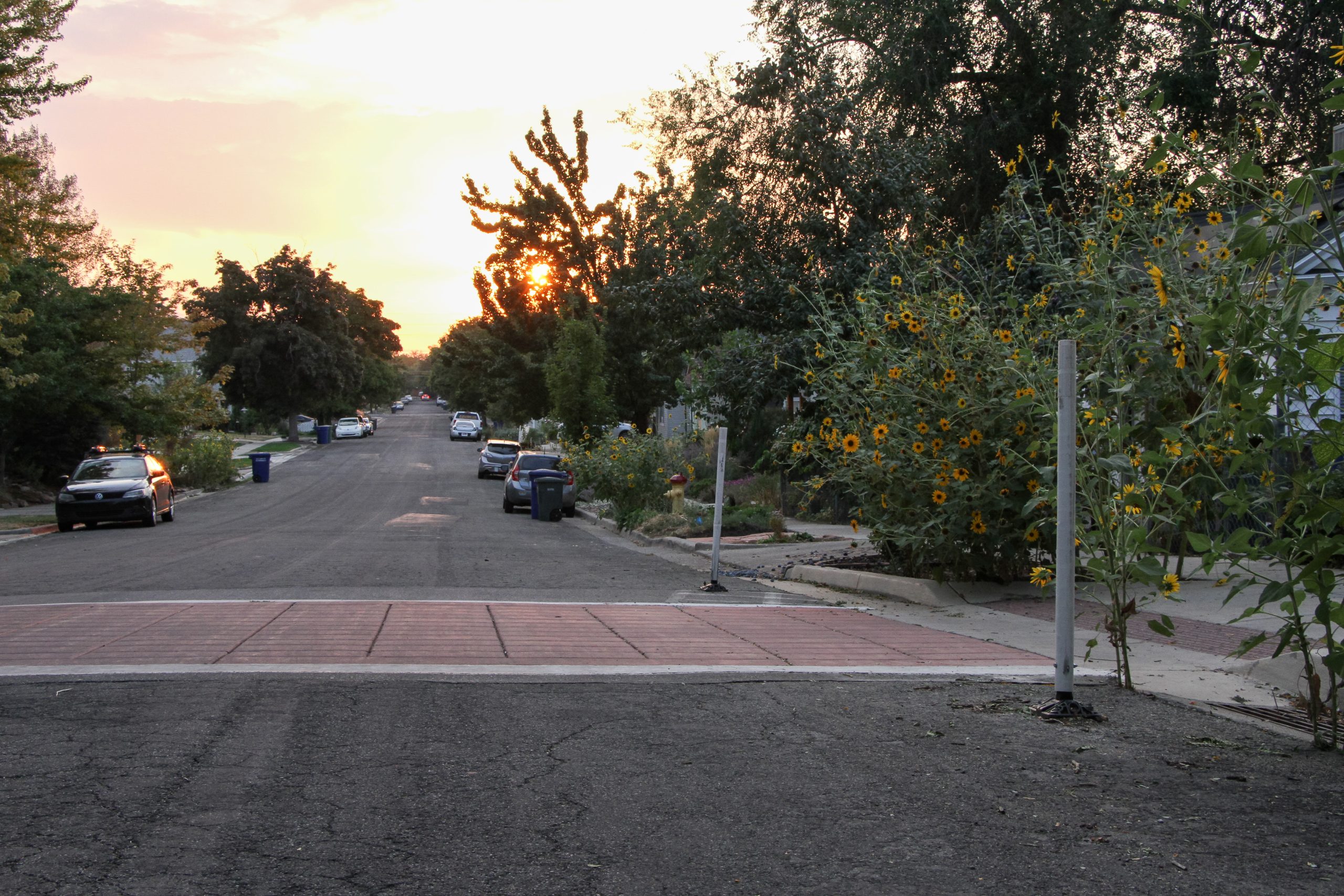 Salt Lake City Neighborhood Byways
What is a Neighborhood Byway?
Neighborhood Byways create pleasant and convenient routes for people using active modes of transportation by encouraging safe travel speeds, discouraging cut-through vehicle traffic, providing safe crossings of busy streets, and connecting people to destinations.
Few changes are needed on the quiet streets themselves; the network is realized by providing for safe, often signalized crossings at the major barrier streets, and reducing traffic volumes to make walking safer and more enjoyable. "Neighborhood byways" is a term recognizing that these corridors create a network for both pedestrians and bicyclists.
Street characteristics that make an ideal neighborhood byway:
Low speeds – narrow streets and other characteristics that make driving fast in a vehicle feel uncomfortable
Direct connections between neighborhood destinations
Greening along the route – for example, street trees that provide shade
Improvements that make a street a neighborhood byway include bicycle and pedestrian crossing improvements (signals, crosswalks, curb extensions aka bulb-outs, curb ramps, signage, street markings, and other traffic calming techniques), way-finding signage, and connectivity enhancements to existing bicycle and pedestrian routes.
---
Neighborhood Byway Projects
Westminster Ave to Sunnyside Ave
---
---
Examples From the Existing 600 East Neighborhood Byway
---
Contact Us
Email | transportation@slcgov.com
Phone | 801-535-6630
Social Media | @SLCmoves @SLCgov