Neighborhood Byways
Image: Russ Roca, www.pedbikeimages.org
Current & Upcoming Neighborhood Byway Projects:
Poplar Grove Neighborhood Byway
Rose Park & Fairpark Neighborhood Byway
Kensington Avenue Neighborhood Byway
Westpointe Neighborhood Byway (Coming Soon!)
---
What is a Neighborhood Byway?
Neighborhood byways tap quiet neighborhood streets and formalizes them into transportation corridors designed to crisscross the city and link to key destinations including neighborhood retail areas and corridors, parks, schools, and transit stations. Few changes are needed on the quiet streets themselves; the network is realized by providing for safe, often signalized crossings at the major barrier streets, and reducing traffic volumes to make walking safer and more enjoyable. "Neighborhood byways" is a term recognizing that these corridors create a network for both pedestrians and bicyclists.
Street characteristics that make an ideal neighborhood byway:
Lower traffic volumes
Lower speeds – narrow streets or other characteristics where driving fast in a vehicle feels uncomfortable
Direct connections between neighborhood destinations
Greening along the route – for example, street trees that provide shade
Improvements that make a street a neighborhood byway include bicycle and pedestrian crossing improvements (for example, signals, crosswalks, curb extensions (aka bulb-outs) , curb ramps, signage, street markings, and other traffic calming techniques), wayfinding signage, and connectivity enhancements to existing bicycle and pedestrian routes.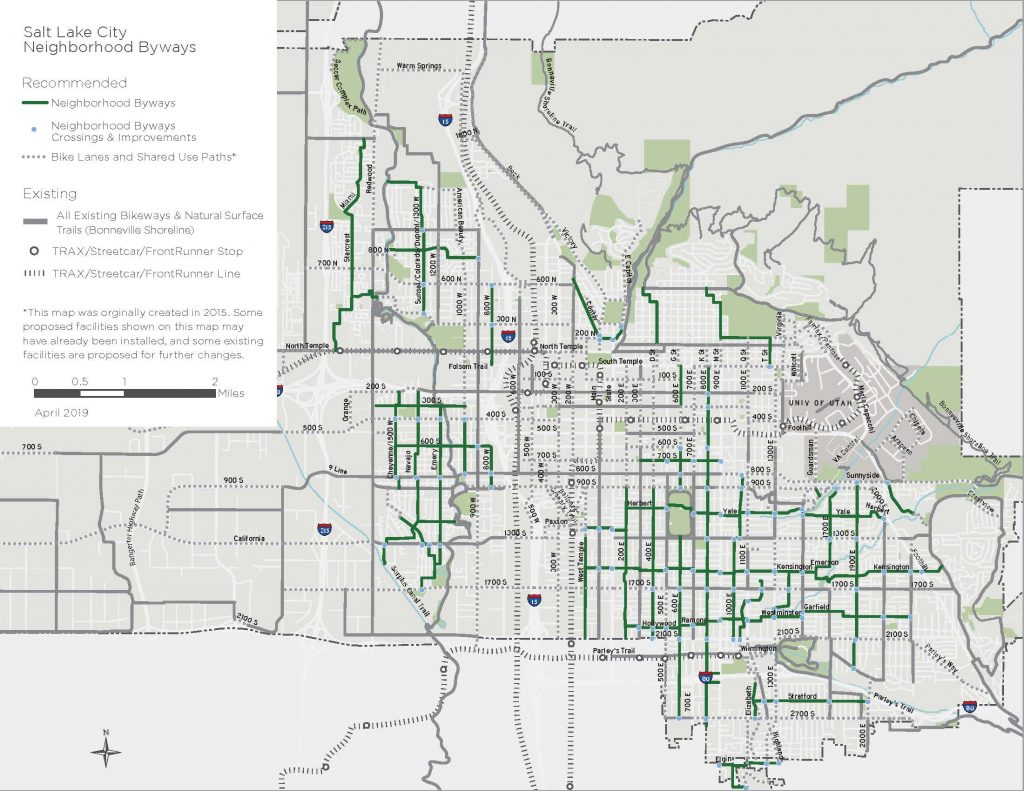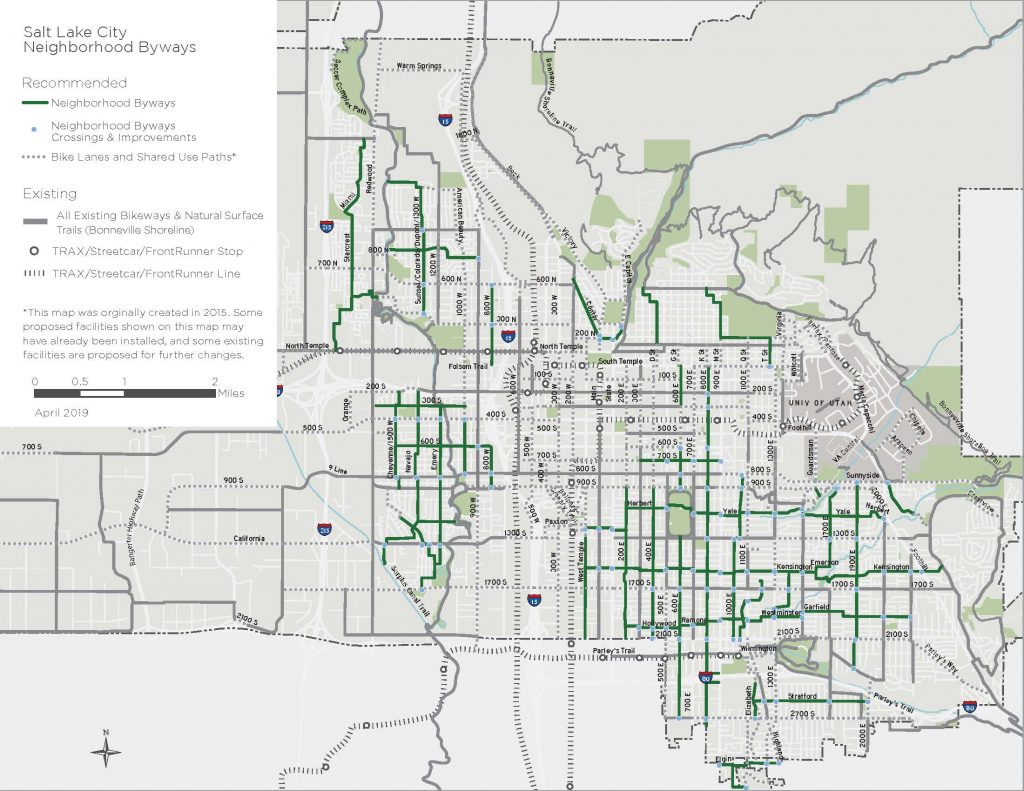 ---