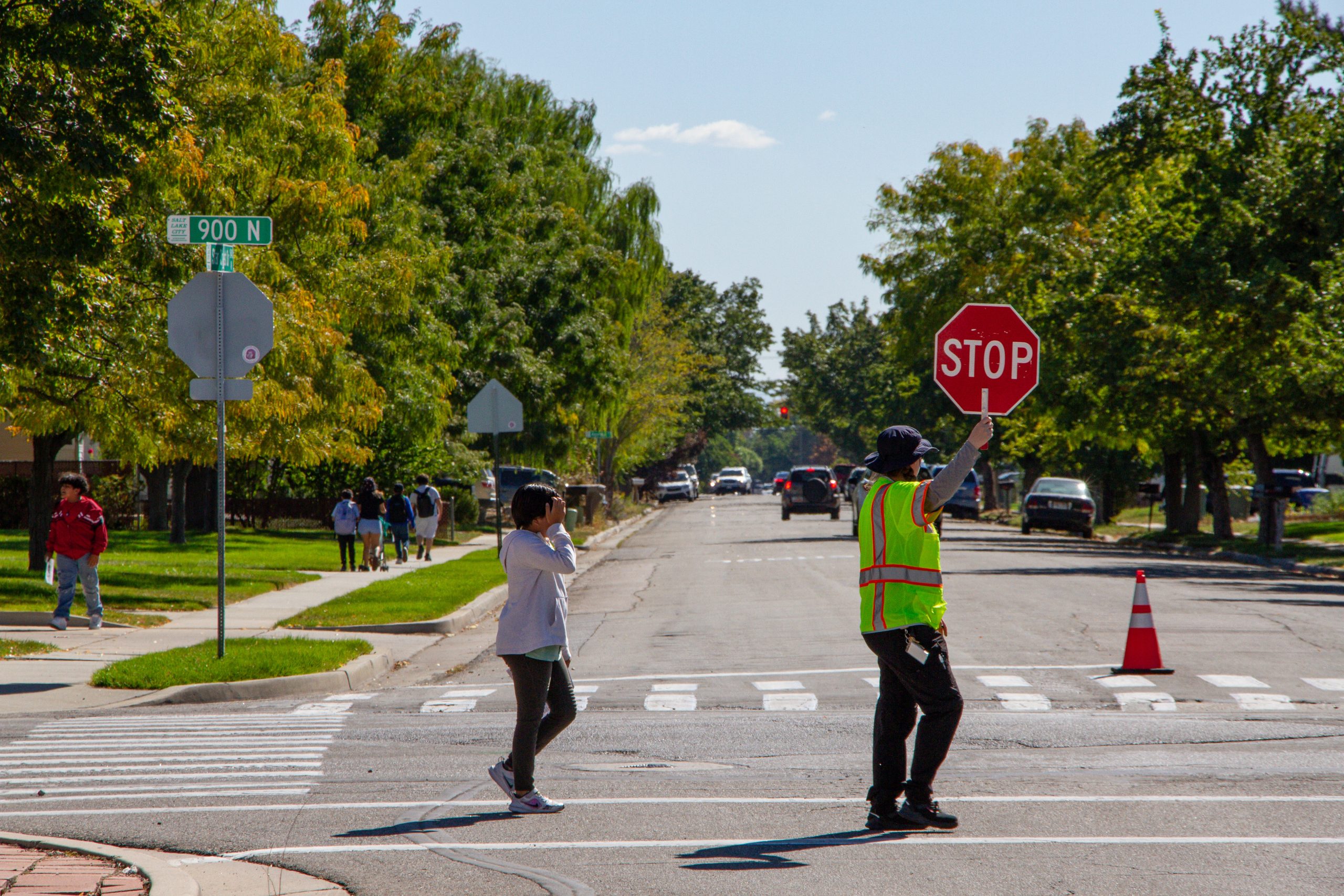 Westpointe and Jordan Meadows
Neighborhood Byway
Project update (May 19, 2023) – The initial round of public engagement and existing conditions analysis has concluded. The project team is actively preparing those reports and working on initial concept designs. When available, the project team will reach out to residents with project updates, materials will be posted to the project website, and we will be asking the public to review and comment on the proposed designs. Currently, additional funding to complete the designs for both projects is pending.
What is the Westpointe and Jordan Meadows Neighborhood Byway?
Salt Lake City is making it better for people of all ages and abilities to walk, bicycle, and roll along neighborhood streets by adding Neighborhood Byways.
Neighborhood Byways create pleasant and convenient routes for people using active modes of transportation by encouraging safe travel speeds, discouraging cut-through vehicle traffic, providing safe crossings of busy streets, and connecting people to destinations. Salt Lake City is developing many of these routes, which can be viewed on the Neighborhood Byways page.
---
Want to stay in the loop on Neighborhood Byway projects? Sign up for the Neighborhood Byways email list:
Project Timeline
Phase 1 – Conceptual design and environmental study
Summer 2022: Project kickoff
Summer to Fall 2022: Gather initial public feedback and study the byway
Fall 2022 to Winter 2022/23: Develop preliminary designs and gather public feedback
Spring 2023: Announce preliminary designs
Phase 2 – Design and construction
Completion of design and construction is pending on availability of funding. We will provide an update when we have more information on the design and construction timeline.
Salt Lake City Neighborhood Byways FAQ
Salt Lake City Neighborhood Byways Map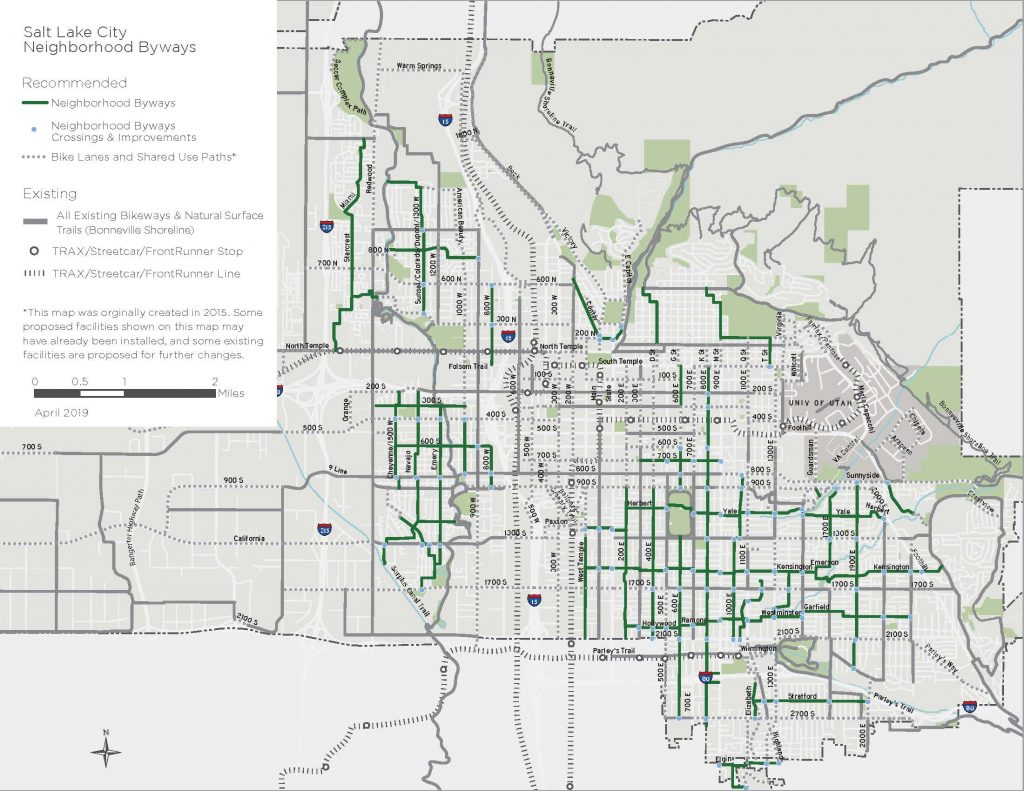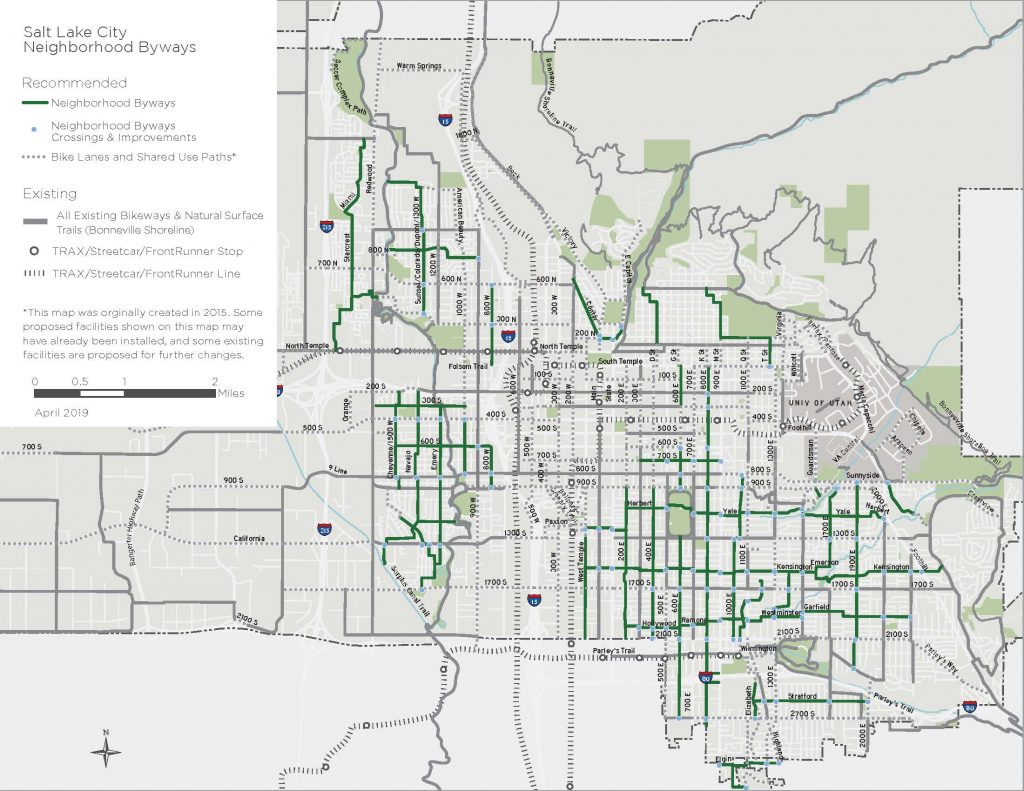 ---
Contact Us
Project Manager | Will Becker
Email | Will.Becker@slcgov.com
Phone | 801-535-6569
Social Media | @SLCmoves @SLCgov