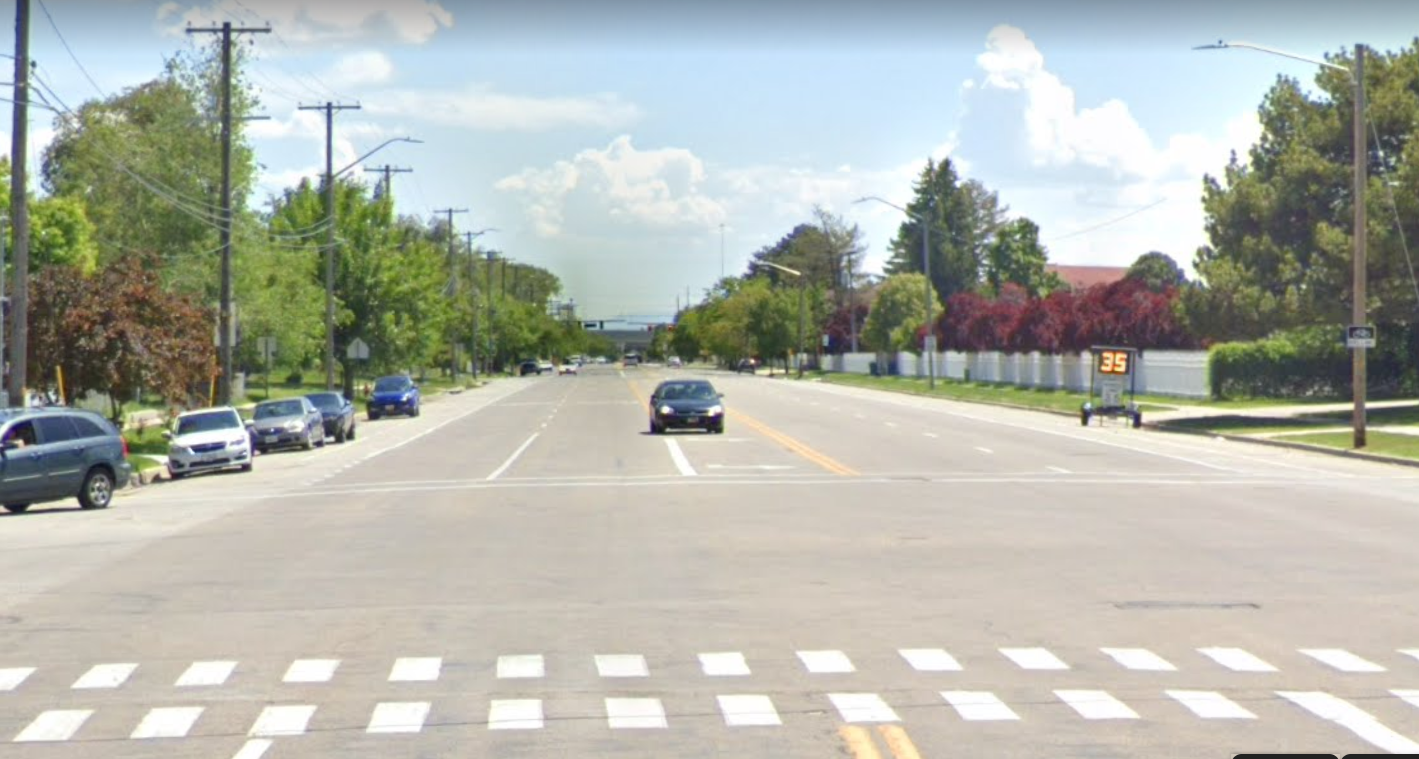 300 North Reconstruction
300 West – 1000 West
Project Overview
In 2024, 300 North will be reconstructed from 300 West to 1000 West. Pavement, sidewalk, ADA ramps, bike lanes, and curb and gutter will be replaced to create a safe, comfortable environment for everyone using the road. We have worked with neighborhood residents, businesses, and stakeholders to envision the roadway design and identify improvements for the future reconstruction.
---
Public Participation
Based on community input, the project team prepared two initial concepts for the public to review and comment on. We heard from over 250 people! Both options provide a protected environment for cyclists by moving travel lanes into the center of the road and placing the bike lane between the curb and on-street parking. The two-way bike lane option will give cyclists traveling in either direction convenient access to the 300 North pedestrian bridge/crossing, which is currently under construction.
The project team also held a focus group in July 2021 with residents and neighborhood organizations to discuss future improvements to safety, comfort, and accessibility. To learn more, review the report. Key takeaways from the focus group include:
Sense of community is an important value, and the group wants to see more people on the street. More destinations on the corridor, such as cafes and restaurants, would help to draw the community to 300 North.
Public art and beautification would make the corridor more pleasant for pedestrians and cyclists.
The group enjoys 300 North and believes it is a valuable corridor. It's important that it stays a community amenity and is safe enough for kids to walk to school and provide space for people to enjoy the outdoors.
We are always accepting comments on this project and encourage you to email us at SaltLakeCityComms@gmail.com with any input you have or to sign up to receive updates on the project and future opportunities to participate.
---
Other Area Projects & Studies
We want to emphasize that there are many other current and upcoming transportation improvements happening near the 300 North project area, like new regional bus service, neighborhood byways, and more. While all of these projects are unique in terms of their scale and area, Salt Lake City and our community partners are collaborating to ensure that they are approached holistically and connect/build off of each other to make streets and traveling better for everyone.
Some project links are below, but you can learn about all Westside SLC transportation projects here.
300 North Pedestrian Bridge: Salt Lake City is partnering with Utah Transit Authority, Union Pacific Railroad, Wasatch Front Regional Council, the Utah Department of Transportation, and community groups to build a pedestrian bridge over the railroad tracks at 500 West to create a safe connection for walking and biking that also reflects community character and needs.
---
Project Timeline
The project schedule has changed, and construction is not anticipated to begin prior to 2024. Further information on the construction timeline and impacts will be available on this webpage and through the project email list as the project progresses.
| | | |
| --- | --- | --- |
| | Summer 2021 | Project Kickoff |
| | Spring 2022 | Community Outreach/Feedback |
| | 2023 | Final Design |
| | 2024 | Construction |
---
Funding Our Future
This project is funded through the 2018 voter-approved Funding Our Future street reconstruction bond.
---
Contact Us
Project Manager | Jena Carver
Email | jena.carver@slcgov.com
Phone | 801-535-6694
Social Media | @SLCmoves @SLCgov
Public Engagement Team | SaltLakeCityComms@gmail.com | 385-360-1313