Project Update (updated 9/10/2021) – We have multiple surveys open right now about projects related to transportation in Westside neighborhoods. Learn more about all these projects and visit the individual webpages in the Project List dropdown below.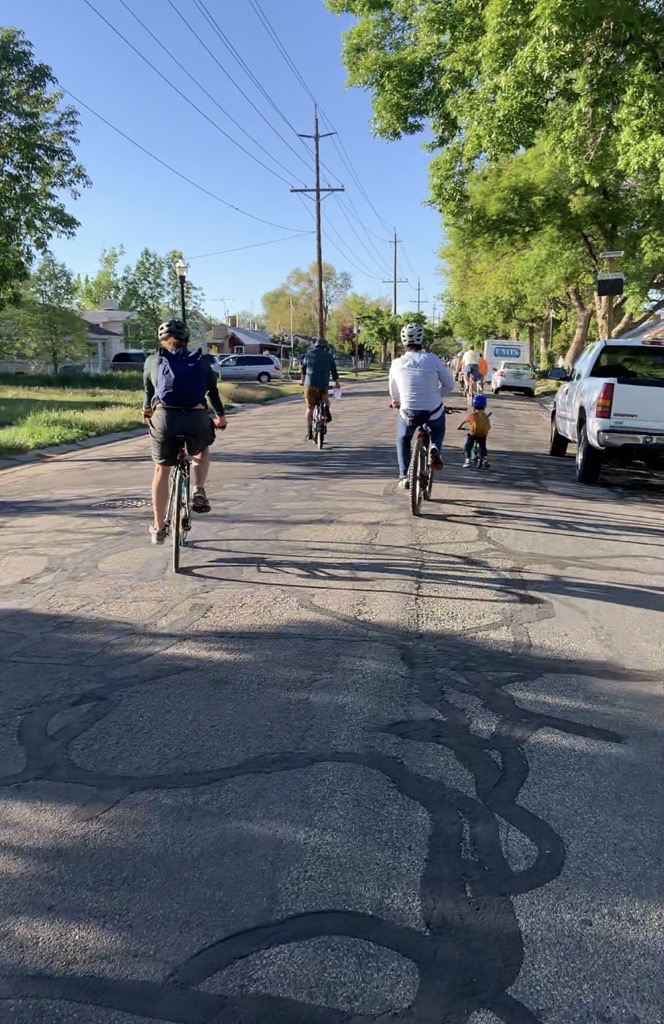 WESTSIDE TRANSPORTATION PROJECTS
Overview
Multiple transportation projects will be done by Salt Lake City in the Fairpark, Rose Park, Glendale, and Westpointe neighborhoods over the next few years.

Many of these needed investments are possible thanks to the ongoing Funding Our Future initiative that started in 2018: the $87 million voter-approved bond for street reconstruction along with yearly sales tax revenue for increased street maintenance. And through Salt Lake City's Capital Improvement Program (CIP) – a multi-year planning program of capital expenditures needed to replace or expand the City's public infrastructure.
Multiple projects will affect the same areas at different times over the next few years. As projects progress, we will coordinate and share information to keep people informed about engagement activities, potential service interruptions, detour routes, or travel delays.
---
Westside Project Details
Below, view a project list for all current and upcoming Westside projects to be done by Salt Lake City.
For more information on other street reconstruction and resurfacing please visit: www.slc.gov/mystreet
Project List (by start date)
2021
Federal Funds Survey

Salt Lake City's Housing Stability Department is committed to developing programs that assist low-income residents and neighborhoods, and increasing inclusiveness and equity across all areas of the City
To meet these goals, we utilize public funds including annual federal funding from the Department of Housing and Urban Development (HUD)
**We want your feedback to best determine how these HUD funds should be spent in 2022-2023**
Rosepark & Fairpark Neighborhood Byway

Improvements include:

1000 North and 1300 West crossing improvements
600 North and 1300 West crossing improvements
Along the 1300 West corridor, improvements will also include wayfinding signage and pavement markings such as shared lane markings to help guide people riding bicycles along the byway.
2022
2023
FAQ
Why do all these projects need to happen now?
Salt Lake City recognizes the challenges all these projects will cause to residents and businesses, but we (along with other organizations) also need to plan and ensure continued investment in the community:
A good network of streets, sidewalks, utilities, and more for years to come
Long standing issues are addressed, like the fact that a 2017 pavement condition survey revealed that nearly 2/3 of Salt Lake City streets are in poor or worse condition; many of these streets are in such poor condition that they need to be entirely reconstructed.
Much of our infrastructure is aging and is in dire need of upgrades. We need to improve and upgrade our public infrastructure to meet the current and future needs of this important community within our City.
What have Salt Lake City and partners done to address transportation equity on the Westside?
In 2020, Salt Lake City and its partners—Utah Department of Transportation (UDOT), Utah Transit Authority (UTA), Wasatch Front Regional Council (WFRC), and others initiated a Westside Transportation Equity Study to address a lack of transportation equity in Salt Lake City's Westside neighborhoods. Ultimately, the study seeks to address how the City and its partners can more equitably meet the diverse needs of all community members.
Learn more by visiting the website, reading the summary and full document located here:
https://www.slc.gov/transportation/plans-studies/westside-equity/
---
Contact