Salt Lake City Economic Development Reports and Publications
Get more insight into the economics, culture and business climate of Salt Lake City as well as department initiatives by browsing our reports and publications.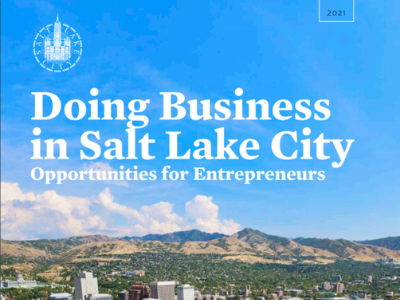 The Salt Lake City Department of Economic Development 2021 Entrepreneurship Prospectus gives you essential data, resources, inspiring startup stories, and insight to succeed. Your story will shape the businesses of tomorrow. We want to help you get there faster.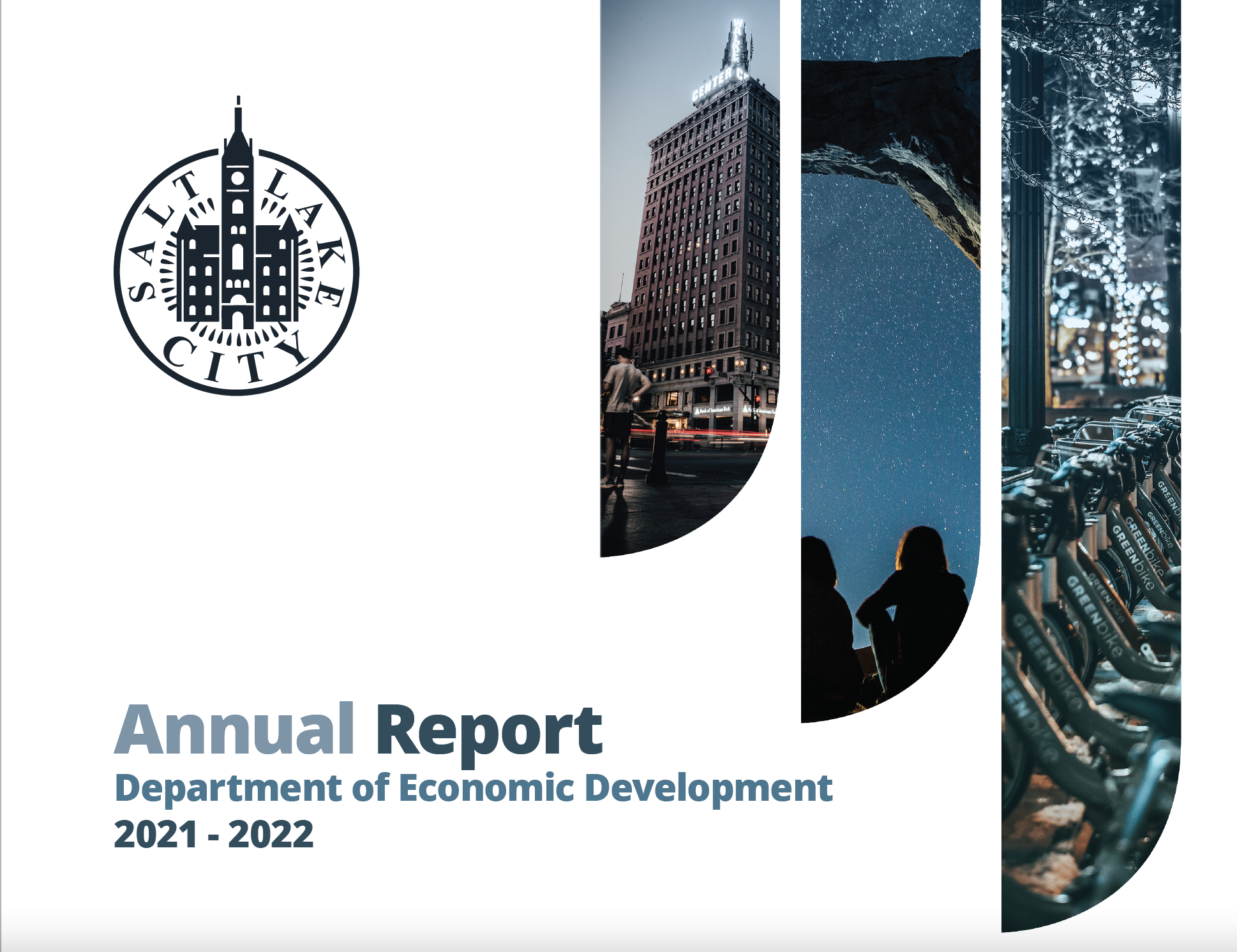 The Salt Lake City Department of Economic Development 2022 Annual Report highlights our strategic vision and shows how Salt Lake City continues to grow amid the effects of the pandemic, with a full report on the department's latest achievements.
---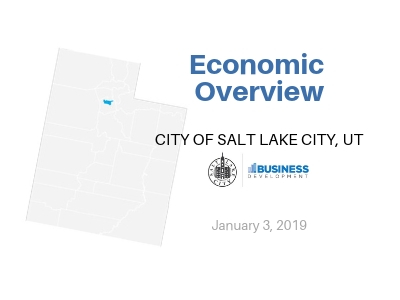 The Salt Lake City Economic Overview Report shows the latest demographic profile, employment trends, wage trends, and cost of living index. You'll get an industry and occupation snapshot as well as top industry clusters and Salt Lake City's education levels.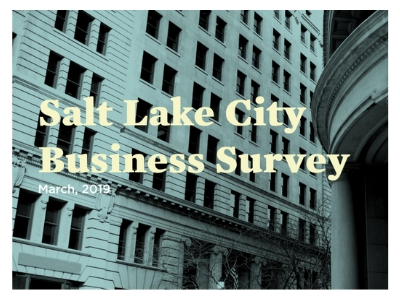 In conjunction with EDCUtah, DTA, and the Salt Lake Chamber conducted a Salt Lake Business Survey to over 900 businesses. This report contains top line results of their responses including challenges, opportunities, and perceptions.
---