Planning Commission
The Planning Commission meets the second and fourth Wednesday of every month in Room 326 of the Salt Lake City and County Building. Meetings start at 5:30 p.m. and are open to the public.
Meeting Agendas, Staff Reports, and Minutes
Meeting agendas, staff reports, and minutes can be found here.
Planning Commissioners
The commission consists of nine to eleven members balancing geographic, professional, neighborhood and community interests. The director of the planning division serves as an ex-officio member without vote.
Current Members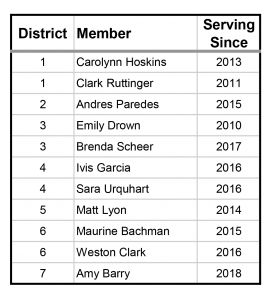 How to Become a Planning Commissioner
The Mayor appoints Planning Commission members with the advice and consent of the City Council. Application information can be found here.