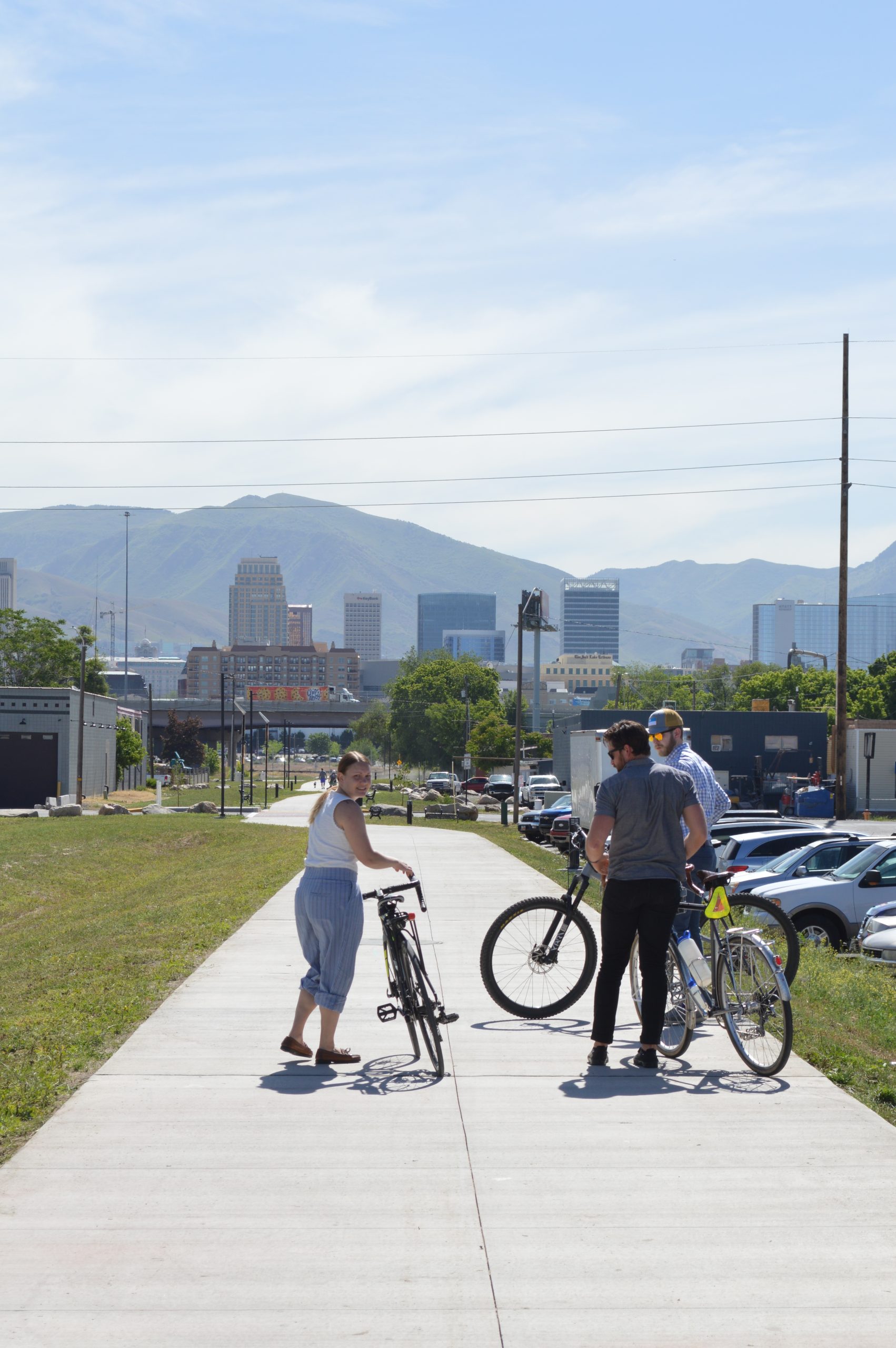 SLC's East-West Connections
CRITICAL CONNECTIONS: Healing Salt Lake City's East-West Divide
Salt Lake City recognizes the daily challenge for people traveling east-west across the divide of Interstate 15 and several sets of freight / passenger railroad tracks. This divide is particularly daunting for people traveling by foot or bicycle.
In October 2022, Salt Lake City applied for a "Reconnecting Communities" grant through the U.S. Department of Transportation in order to launch a community-focused process to fully understand the current and past impacts of the divide, and to conceptualize, discuss, design, and estimate costs for both short-term and long-term solutions.
Community-based project partners including the Westside Coalition, NeighborWorks, and the Downtown Alliance have committed to help us in this initiative. Agency and institutional partners including the Utah Transit Authority, the Salt Lake City RDA, Union Pacific Railroad, and the Salt Lake City Department of Public Utilities will focus the technical and infrastructure needs to be considered when contemplating changes. This Reconnecting Communities grant builds on and strengthens a prior grant application from April 2022.
Grant Application Narrative – Critical Connections
---
Funding Partners and Local Match Commitments
Salt Lake City | Utah Transit Authority | SLC Redevelopment Agency | SLC Public Utilities
---
Letters of Support and Comments from the General Public
Related Plans and Studies
Related Plans and Studies
Media and History Articles
Media and History Articles