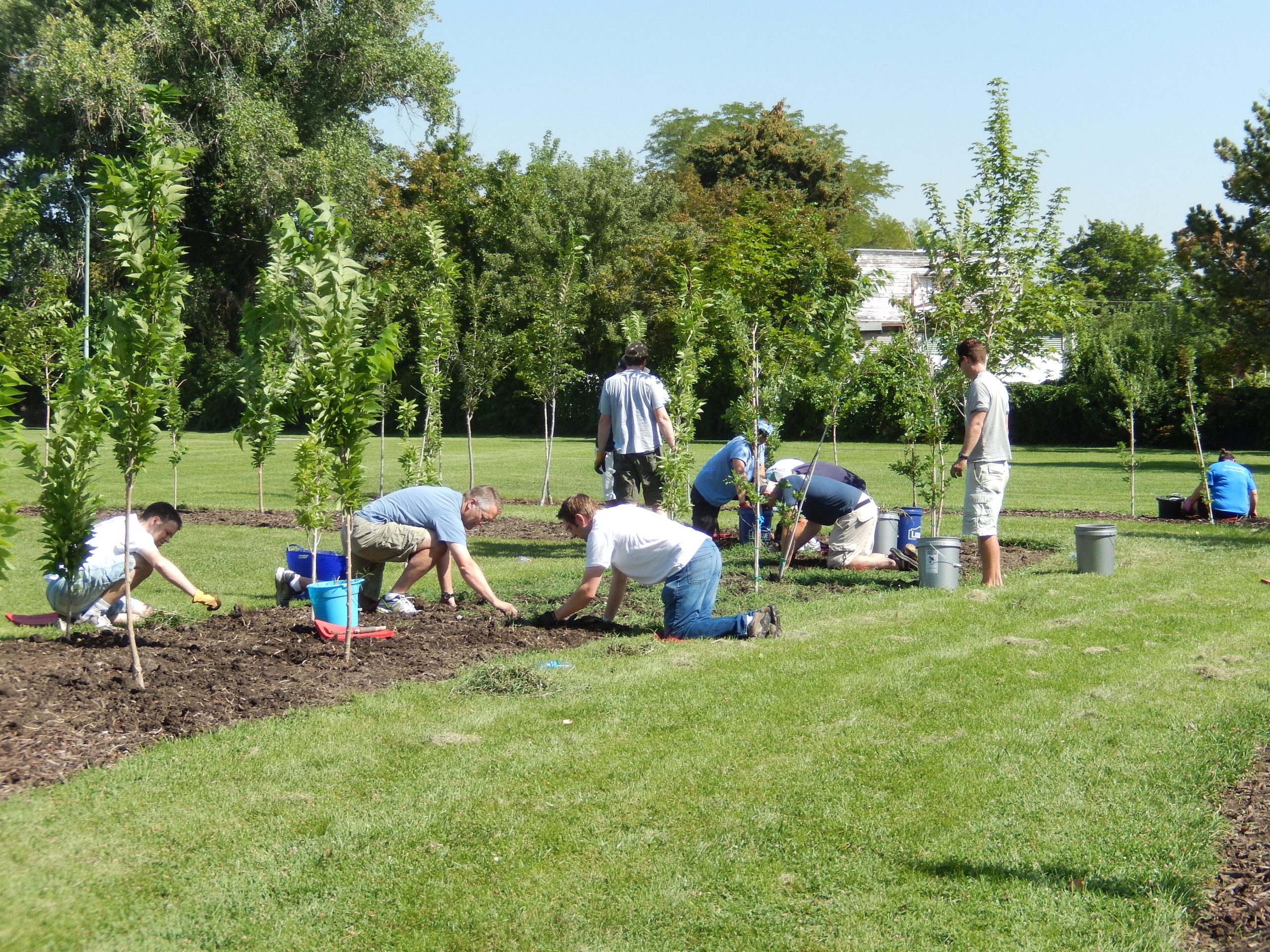 Salt Lake City Public Lands facilitates a "Friends of Group" program that allows city residents to have a more active role in caring for our city parks.
A Friends of Group is a community based volunteer group that engages with Salt Lake City staff, park users, elected officials, and other community organizations in order to advocate for park improvements, bring awareness to important park issues, and volunteer on-site at the park as needed.
Salt Lake City Public Lands believes the formation of a Friends of Group is a vital step towards enhancing our city's public spaces.
Typically, Friends of Groups are assigned to one specific Salt Lake City park and participate in different types of activities. Example activities include:
Conservation and maintenance (weed pulls, trash sweeps, graffiti monitoring)
Community outreach (discussing park etiquette with users, surveying users, etc.)
Fundraising for specific park improvements
Hosting events or programs at the park
Every park in Salt Lake City is different, meaning that every Friends of Group will function differently. Once a Friends of Group is formally organized, it will work with Salt Lake City Public Lands staff to determine how the group can best serve the park.
If you are interested in starting a Friends of Group in Salt Lake City, please contact Luke Allen, SLC Public Lands Community Outreach, Events, and Marketing Manager, at luke.allen@slcgov.com or 801-972-7891.
Currently, the following Friends of Groups exist, or are in the process of being established:
Other SLC Park Advocacy Groups
Note: With Public Lands' recent elevation to department status, the department is currently in the process of evaluating the Friends of Group program to determine how to best facilitate it with our new organizational structure moving forward. Some information on this page is subject to change and may not be applicable to future Friends of Groups that are formed.