The Future of Seven Canyons Fountain
Fountain History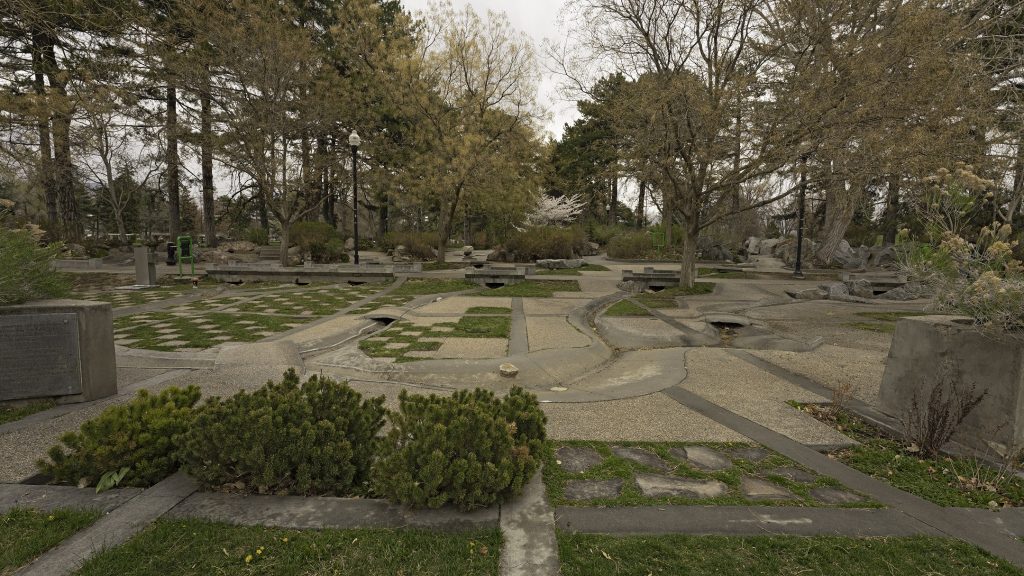 For nearly 30 years, the Seven Canyons Fountain served as one of the most well-known features of Liberty Park in Salt Lake City.
Seven Canyons Fountain was a collaboration between two architects, a landscape architect, and a sculptor-Boyd Blackner, Elizabeth Blackner, Stephen Goldsmith, and John Swain. The team's idea was to recreate Salt Lake City's canyons and waterways so people could walk through them. Groupings of rock represent the mountains along the Wasatch Front. Miniature rivers and creeks flow from the canyons – City Creek, Red Butte, Emigration, Parleys, East Mill Creek, and Big and Little Cottonwood. They flow into the Jordan River and, later, empty into the Great Salt Lake.
The public art structure was donated to the residents of Salt Lake City in 1993 as a legacy gift from Mr. O.C. Tanner.
December 2022 Update
Turning Off the Fountain's Water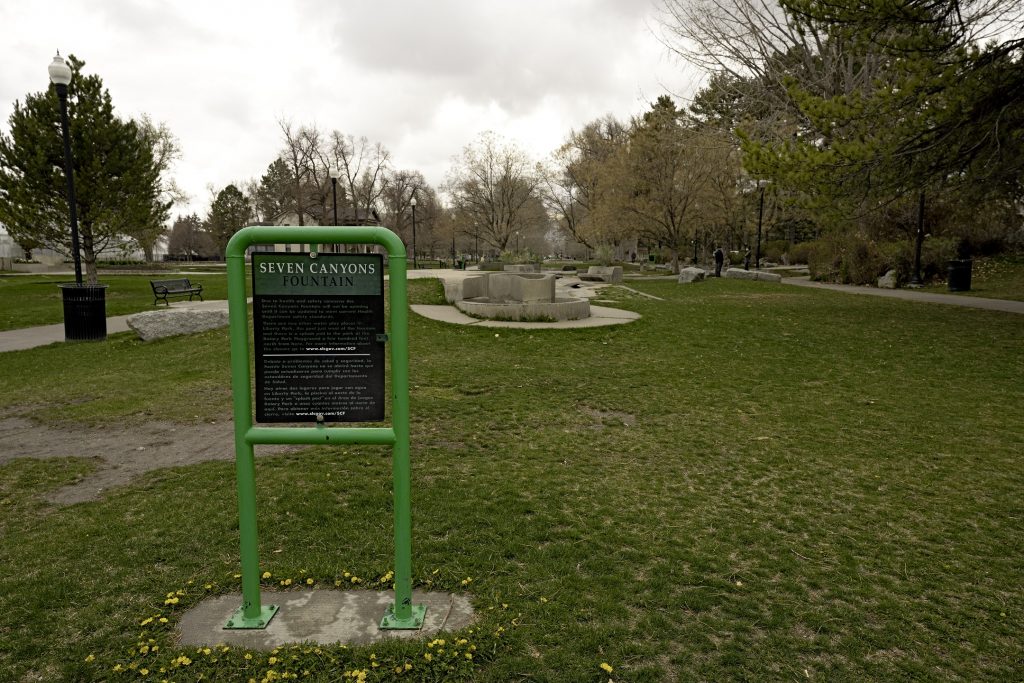 The Seven Canyons fountain at Liberty Park has been closed since 2017 due to concerns that arose from a Salt Lake County Health Department inspection report, as well as other maintenance issues.
In 2019, Public Lands requested and received funding to rehabilitate the fountain. The scope included the study, design, and construction of the selected improvements. In 2020 and 2021, Public Lands engaged a consultant to assess the feasibility of various options for the fountain and engaged in a period of public engagement to assess public priorities. Due to increased awareness of water use throughout the City, the options presented were to decommission the fountain or adapt the art as a dry fountain. Over 70% of respondents to a public survey prioritized redesigning the fountain to make it a dry feature within Liberty Park. However, after staff consideration and numerous comments expressing the desire for a water element, Public Lands also began investigating adapting the fountain as a low-flow feature.  
Current Work
The design team, consisting of representation from the City's Engineering Division, Public Lands Department, Public Utilities, the original fountain artists, and the consulting firm ArcSitio, are exploring alternative designs for the fountain that reduce water use, maintain or appropriately adapt the original artwork, and consider maintenance and operations. The team is studying construction costs, the intent of the original artwork, maintenance, and operations costs, and water flow. Options are being considered for adapting the fountain as a dry or low-flow interactive art feature.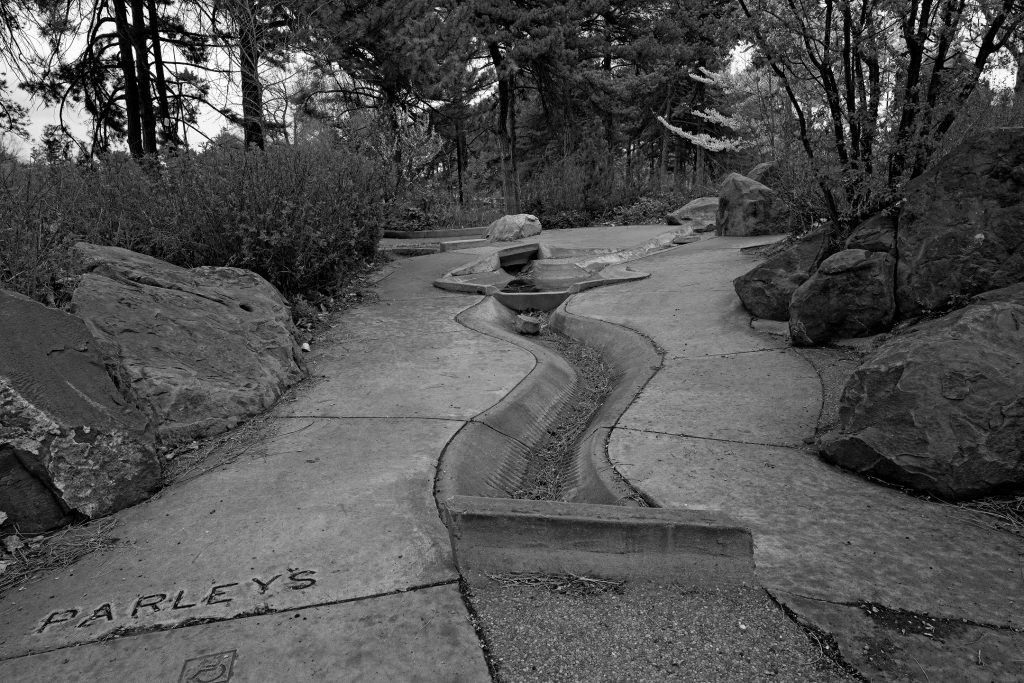 Next Steps and Timeline:
In early 2023, Public Lands will share the findings of the design team, as well as the public engagement conducted in 2021. Depending on the outcome, Public Lands may need to pursue a Budget Amendment to amend the scope of work for the project. The current funding allocated for the total project is $850,000.
Public Lands is anticipating the study being completed in early 2023 and anticipates beginning design in Fall 2023 with construction to follow in Spring 2024.
These photos were taken on November 4th, 2021, as City staff met with project stakeholders at the fountain.