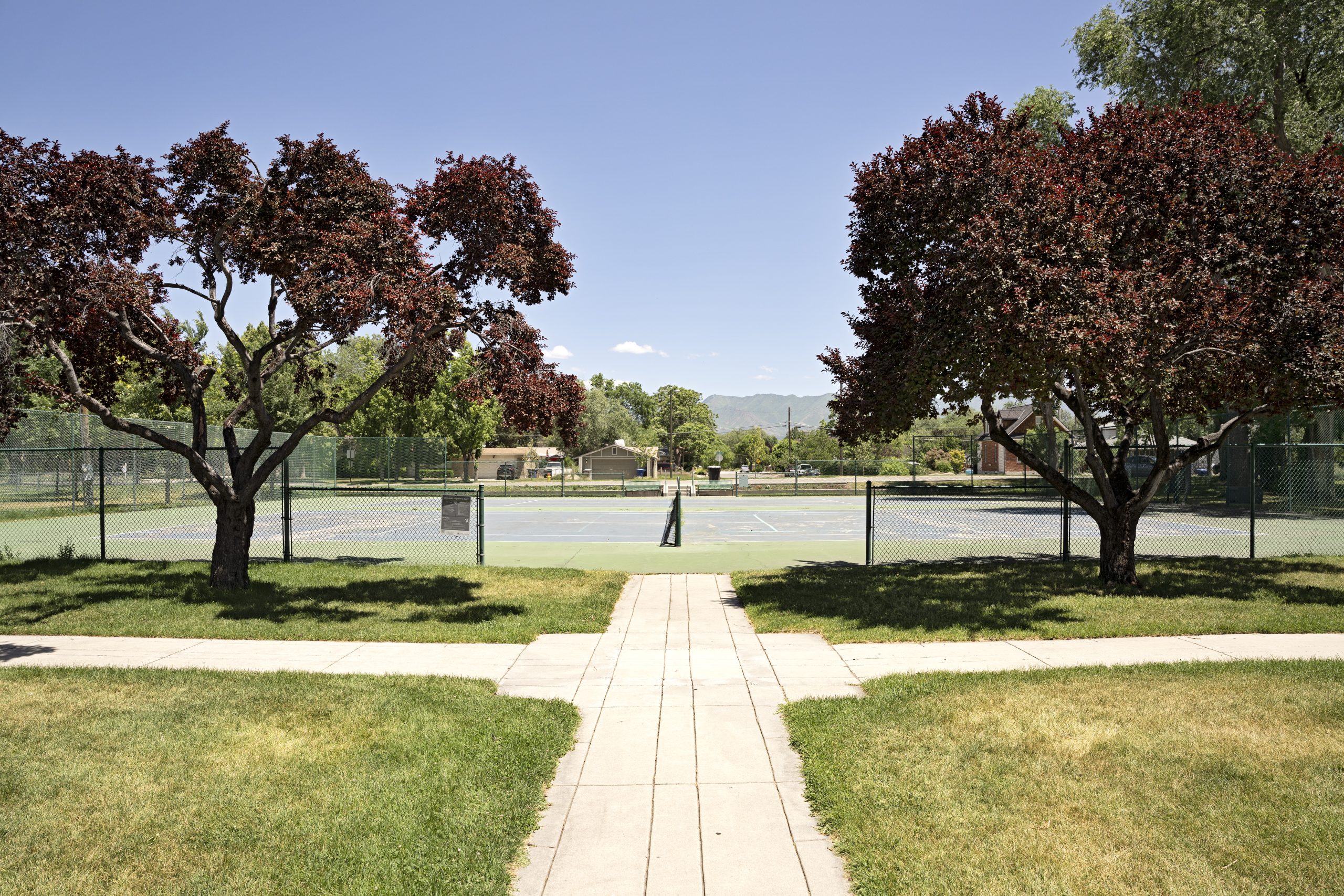 Poplar Grove Sportcourt Replacement
This project includes replacing two tennis courts in Poplar Grove Park with new courts.
The new courts will be either six pickleball courts or two tennis courts. Court type will be determined through public engagement.
The public engagement survey is open now thru July 8th.
---
Status
Ongoing
Full Project Scope
This project was funded through the Capital Improvement Program in 2021. Community members have increasingly indicated demand for more pickleball courts across the city as the sport is gaining popularity. If six pickleball courts are selected, the existing amenities would make Poplar Grove Park ideal for tournament play. Either court type would support better activation in the park. The Arts Council received funding to place public art on these courts and will be working with one of the artists from their pool to complete the artwork.
The updating of associated amenities like fencing, waterwise landscaping, and sidewalks will also be included in this project. Additionally, the Arts Council received funding to commission public art at this site.
What's New
Community Engagement
Public Lands conducted community engagement in the summer of 2022 to gather input on the types of courts and art to be included at the park. Salt Lake City Arts Council's Public Art Program and Salt Lake City Public Lands have used the feedback from engagement to design a permanent surface mural that will be integrated into the sports courts at Poplar Grove Park. Based on the results of the engagement, this project will remove two failing tennis courts in Poplar Grove Park and replace them with one tennis court and two pickleball courts. To learn more about the artists selected for the project, click here. Design for the courts are 70% completed and it is anticipated that construction will start summer of 2023.
To view the renderings of the park click here , full size of the images can be viewed here. Images depict conceptual design for discussion only. These do not reflect final design and amenities for the site.