Open Houses are currently being held electronically without an anchor location. This Online Open House will provide an opportunity for you to review information about the proposal and provide any questions or comments.
Master Plan and Zoning Map Amendments
554 Master Plan Amendment and Rezone
Petition Number: PLNPCM2020-00604; PLNPCM2020-00712
Zoning District: RO (Residential Office)
City Council District: 4, Represented by Ana Valdemoros
Salt Lake City has received a request from Mariel Wirthlin, representing the property owner of 554 and 560 South 300 East, to amend the Central Community Master Plan and the zoning map. The proposal would rezone the subject property from RO (Residential Office) to D-3 (Downtown Warehouse/Residential) and amend the Central Community Future Land Use Map from Residential/Office Mixed Use to High Mixed Use.
The proposed Master Plan amendment to High Mixed Use and rezone to D-3 is intended to allow retail service uses on the property, in addition to office use.
Project Location
Located at approximately 554 and 560 South 300 East.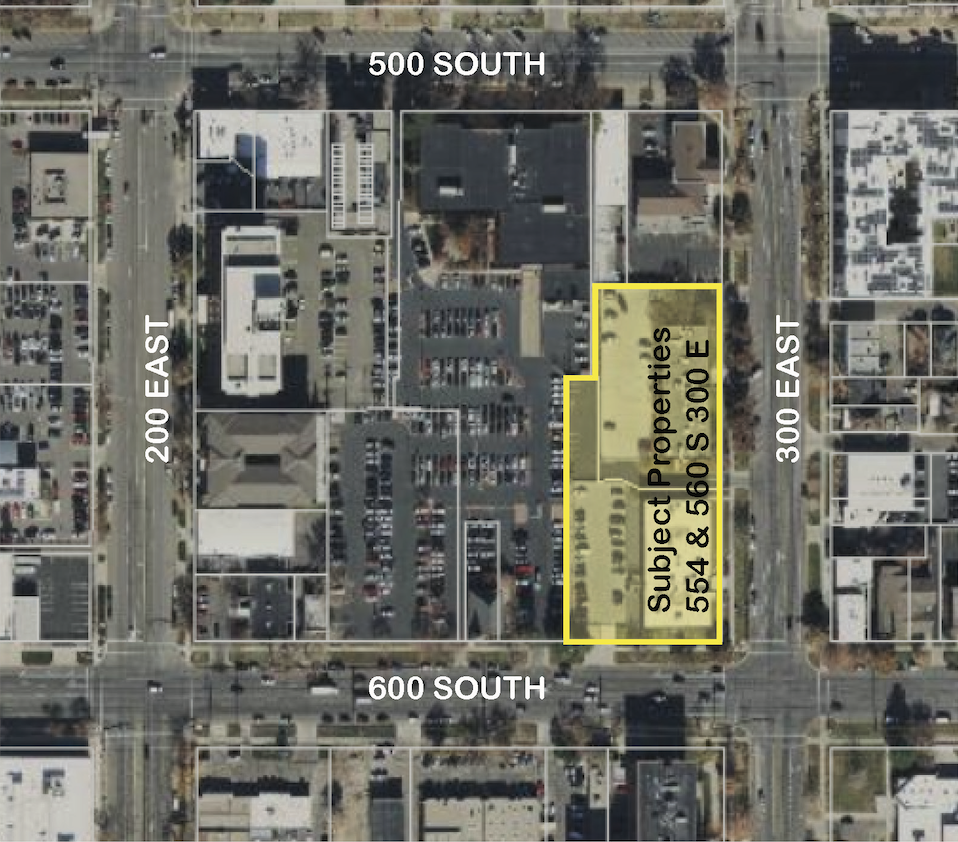 Additional Information
Next Steps
A Master Plan Amendment and Rezone requires review by the Planning Commission. The Planning Commission will make a recommendation to the City Council who will make the final decision on the request.
Important Dates
Start of public comment period November 13th, 2020.
End of public comment period is January 13, 2021.
Tentative Planning Commission Hearing January 13, 2021.
Public Comments and Questions
The public comment period closed January 13, 2021. For additional information on this project please contact the staff planner.
Nannette Larsen // nannette.larsen@slcgov.com // 385-386-2761
---
During and following this comment period, the Planning Division will evaluate the proposal against the applicable zoning standards, taking into consideration public comments as they relate to the standards, and develop a recommendation for the Planning Commission.