Design Review and Planned Development
CINQ
Petition Number: PLNPCM2020-00750 & PLNPCM2020-00751
Zoning District: G-MU
City Council District: 4, Represented by Ana Valdemoros
Salt Lake City has received a request from Dustin Holt with dbURBAN, representing the property owner, requesting approval for a Design Review to develop the property located at approximately 530 W 200 S. The subject property is located in the G-MU Gateway-Mixed Use District. The proposal is to construct a new mixed-use building with an active mix of retail, tenant amenity space, and live/work studios on the ground floor, and residential and common space on the upper floors. The proposal includes 7 stories and will include 203 residential units comprised of studios, 1-bedroom, 2-bedroom and 3-bedroom units.
The applicant is requesting a Design Review by the Planning Commission to allow for the use of building materials which are allowed only through the design review process. The applicant is requesting the use of a fiber-cement cladding in both a lap and panel application on levels 3 through 7.
The G-MU Gateway-Mixed Use District also requires all new construction of principal buildings be approved only as a planned development. Due to this requirement, the applicant is also requesting planned development approval for the proposed development. The applicant is not seeking alleviation from zoning standards as part of the Planned Development application.
This Design Review and Planned Development requires review and approval by Planning Commission prior to any changes on the site being made. A public hearing with the Planning Commission has not been scheduled at this time. You will be notified of the public hearing at a later date.
Project Location
Located at approximately 530 W 200 S.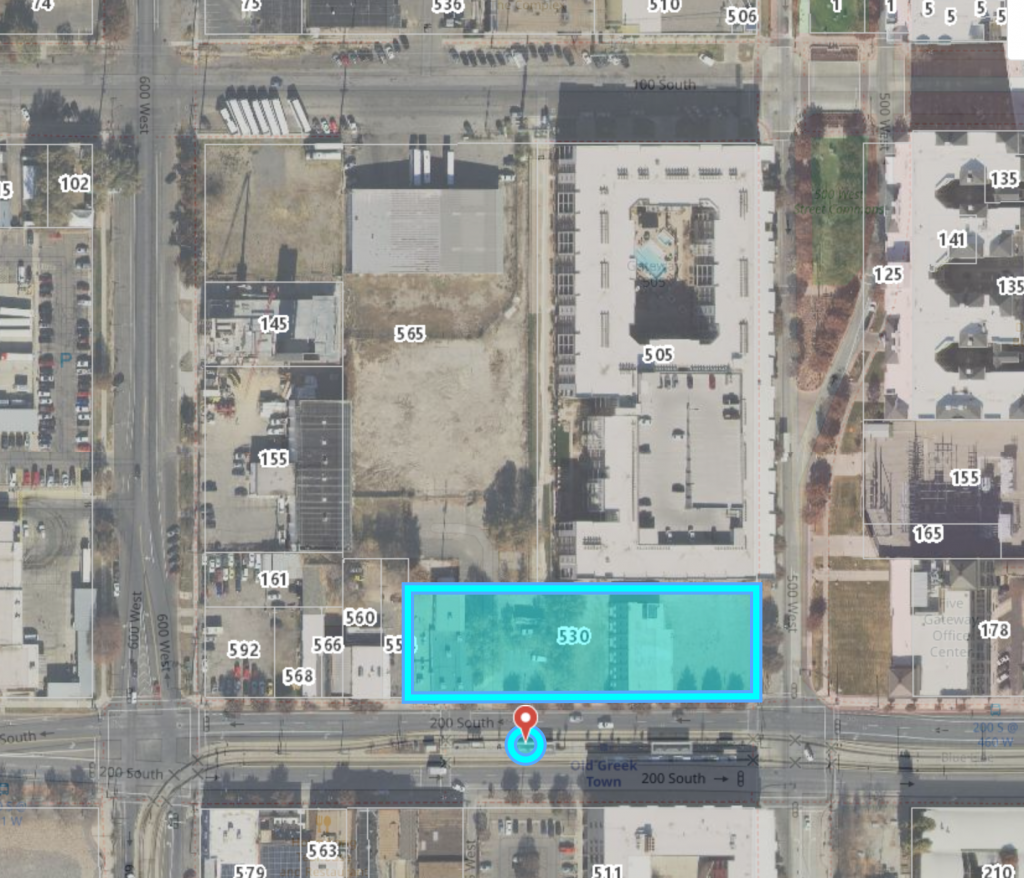 Additional Information
Next Steps
The Planning Division is in the process of obtaining public comment on this project to help identify concerns and issues from the public.
The project will be reviewed as a Design Review and Planned Development proposal by Staff and will be scheduled for a public hearing at an upcoming Planning Commission meeting.
Additional information including the date, agenda, and staff report will be posted as they are available.
Public Comments and Questions
The public comment period closed November 14, 2020. For additional information on this project please contact the staff planner.
Chris Earl // christopher.earl@slcgov.com // 801-535-7932
---
During and following this comment period, the Planning Division will evaluate the proposal against the applicable zoning standards, taking into consideration public comments as they relate to the standards, and develop a recommendation for the Planning Commission.