This Online Open House will provide an opportunity for you to review information about the proposal and provide any questions or comments. This Open House meeting will be an electronic meeting pursuant to Salt Lake City Emergency Proclamation No. 2 of 2020 (2)(b).
Design Review
Bookbinder Studios on 2nd West
Petition Number: PLNPCM2021-00035
Zoning District: D-2 (Downtown Support) zoning district
Salt Lake City has received a request for Design Review to develop the property located at approximately 422 & 418 South 200 West. The proposal is to demolish the existing structures to construct a new multifamily residential building. The proposed building will encompass 115 studio and one-bedroom units. The building will have two structured parking levels with 59 parking stalls and five levels of apartment units above. The project site is located in the D-2 (Downtown Support) zoning district. The proposed building height is 83'-1". Buildings over 65′ in height in the D-2 zone must go through the Design Review process.
Project Location
Located approximately at 422 & 418 South 200 West.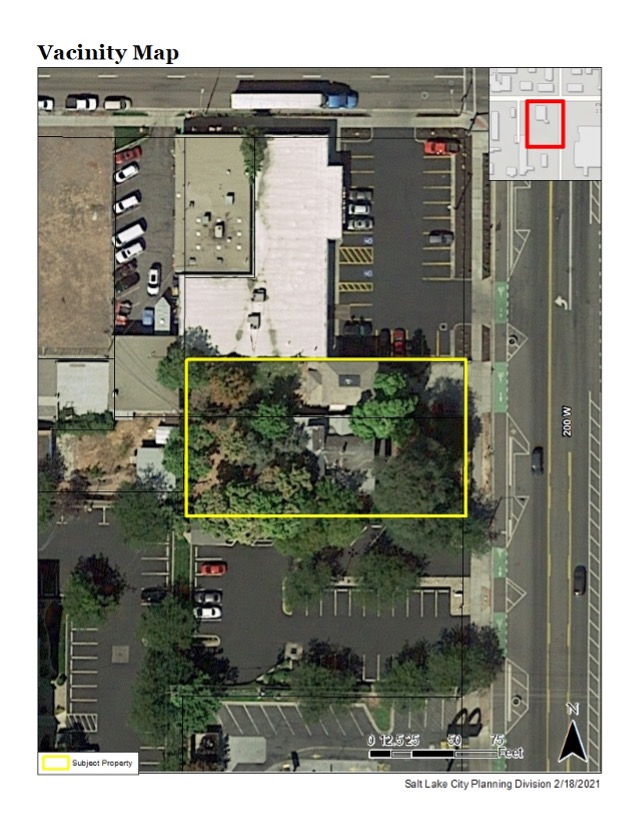 Additional Information
Next Steps
The Planning Division is in the process of obtaining public comment on this project to help identify concerns and issues from the public.
The Planning Commission will hold a public hearing and will make a decision to approve or deny the Design Review proposal. The Planning Commission public hearing will be scheduled at a future date.
Public Comments and Questions
We want to hear from you! To submit a comment or question please contact the staff planner via email or leave a voicemail, your questions will be answered within a week after the comment period has ended.
Start of Public Comment Period: February 22, 2021
End of the Public Comment Period: March 22, 2021
Krissy Gilmore // kristina.gilmore@slcgov.com // 801-535-7780
(phone number currently available for voicemails)
---
During and following this comment period, the Planning Division will evaluate the proposal against the applicable zoning standards, taking into consideration public comments as they relate to the standards, and develop a recommendation for the Planning Commission.