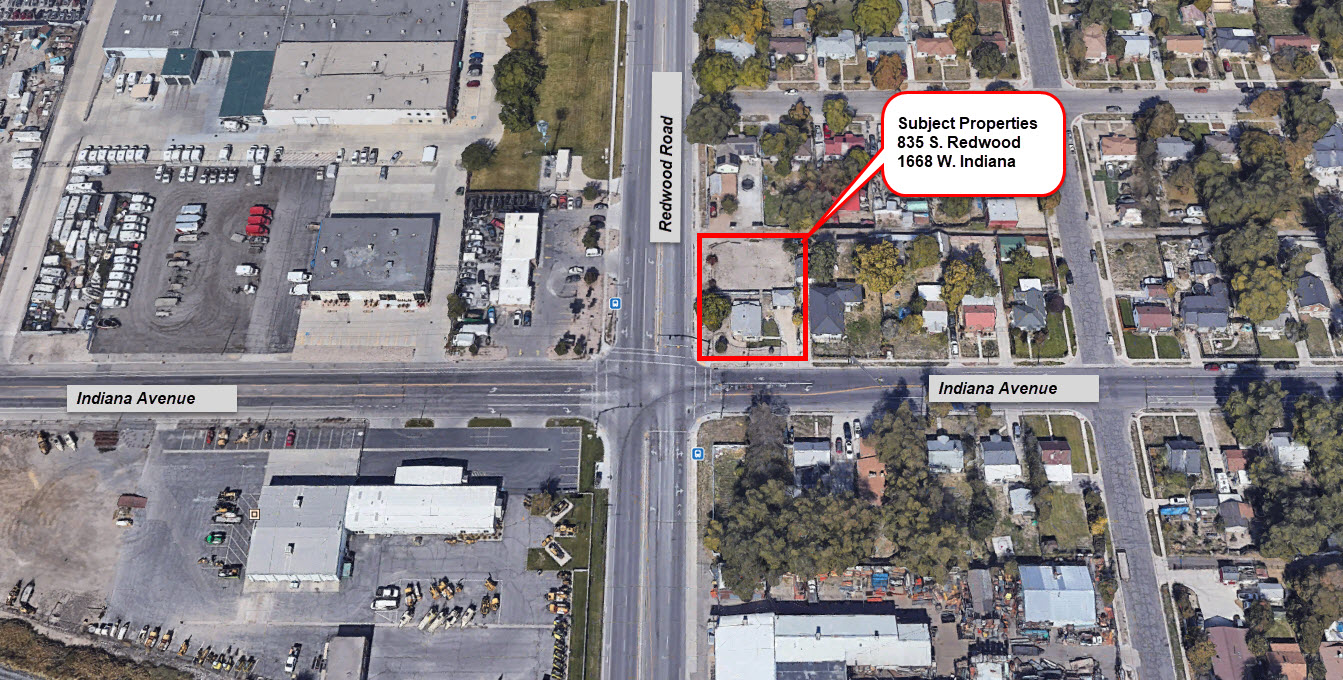 Zoning Map Amendment
Redwood & Indiana Node Rezone
Petition Number: PLNPCM2021-00249
Zoning District: R-1/5000
City Council District: Two (2)
Salt Lake City has received a request from property owner Khiem Tran requesting that the City amend the zoning map for two (2) properties located at 835 S Redwood Road and 1668 W Indiana Avenue respectively. The property at 1668 W Indiana currently contains an individual single-family dwelling while the other property is vacant. The applicant is requesting to change the zoning map designation of the property from R-1/5000 (Single-Family Residential) to R-MU-45 (Residential/Mixed Use). No specific site development proposal has been submitted at this time. The change is consistent with changes identified in the Westside Master Plan which identified the intersection of Redwood and Indiana as the location of a future Community Node which could accommodate both housing and commercial uses. The Master Plan is not being changed.
Project Location
Property located at approximately at 835 South Redwood Road and 1668 West Indiana Avenue.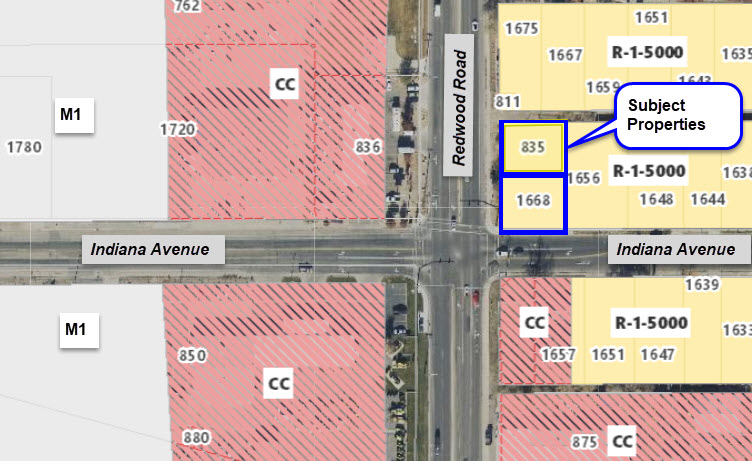 Additional Information
Next Steps
The Planning Division is in the process of obtaining public comment on this project to help identify concerns and issues from the public.
Notice has been sent to the Chair of the community organization for this area.
The Planning Commission will hold a public hearing to make a decision on the submitted proposal.
The Planning Commission public hearing will be scheduled at a future date.
The recommendation of the Planning Commission will be forwarded to City Council.
City Council has the authority to make a final decision on a rezoning request.
Public Comments and Questions
The public comment period closed May 10, 2021. For additional information on this project please contact the staff planner.
David J. Gellner // david.gellner@slcgov.com // 385-226-3860
---
During and following this comment period, the Planning Division will evaluate the proposal against the applicable zoning standards, taking into consideration public comments as they relate to the standards, and develop a recommendation for the Planning Commission.