This Online Open House will provide an opportunity for you to review information about the proposal and provide any questions or comments. This Open House meeting will be an electronic meeting pursuant to the Salt Lake City Emergency Proclamation.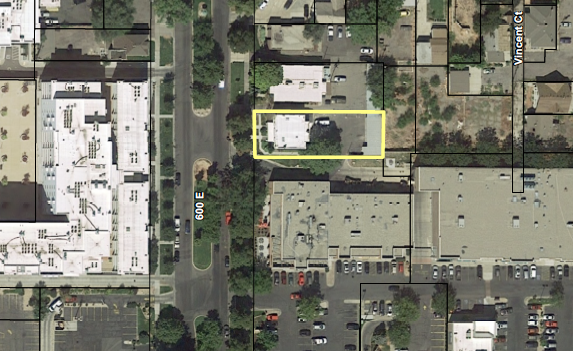 Zoning Map Amendment ("Rezone")
Encircle Rezone
Petition Number: PLNPCM2021-00268
Zoning District: RMF-35
City Council District: District 4, Represented by Analia Valdemoros
Salt Lake City has received a request for a zoning map amendment from McKay Ozuna, representing Encircle Family and Youth Resource Center (property owner), to rezone one parcel from RMF-35 (Moderate Density Multi-family Residential District) to R-MU (Residential/Mixed Use District). There is an existing commercial building already on the property where the property owner provides their services. The proposed rezone to R-MU would allow for the establishment of a café eatery within the existing building which is not currently permitted under the existing RMF-35 zoning designation.
Project Location
Property located at approximately at 331 South 600 East.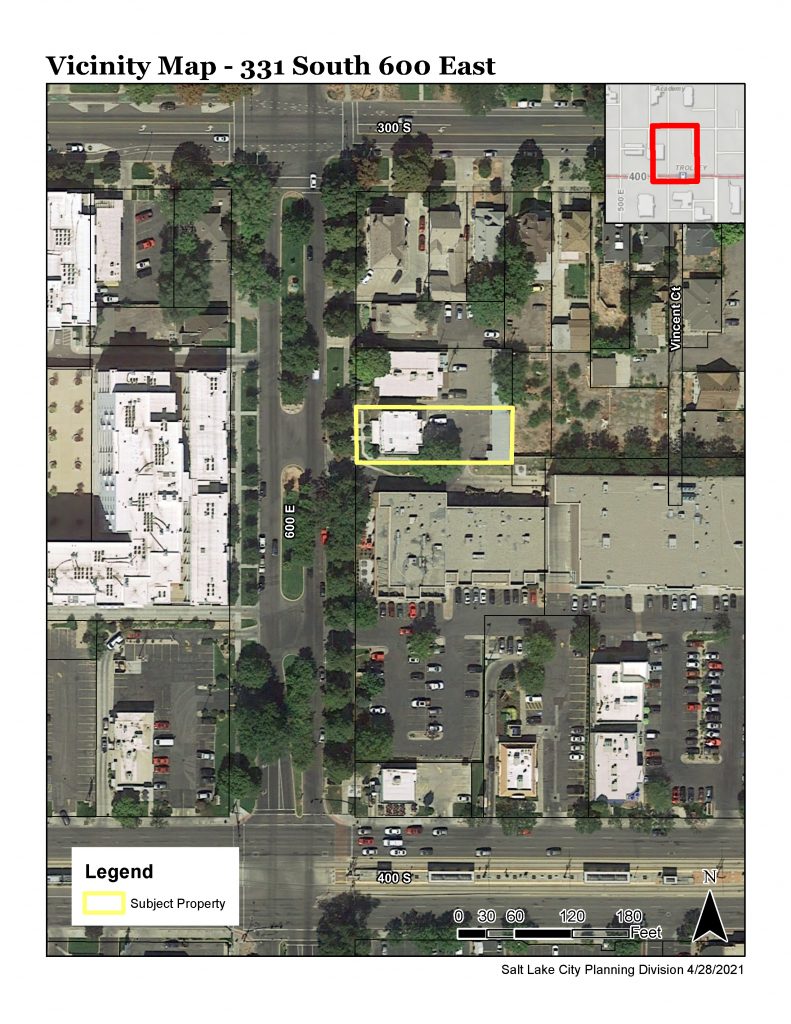 Additional Information
Next Steps
What are the next steps? The Planning Commission will hold a public hearing and make a recommendation of this request to the City Council. The City Council in turn will hold a public hearing and either approve or deny the request.
Important dates (start and end of public comment period, upcoming meetings, etc).

Public input period began 5/3/2021

Early public input period expires 6/14/2021
Public Comments and Questions
We want to hear from you! To submit a comment or question please contact the staff planner via email or leave a voicemail, your questions will be answered within a week after the comment period has ended.
Start of Public Comment Period: May 3, 2021
End of the Public Comment Period: June 4, 2021
Caitlyn Tubbs // caitlyn.tubbs@slcgov.com // 385-315-8115
---
During and following this comment period, the Planning Division will evaluate the proposal against the applicable zoning standards, taking into consideration public comments as they relate to the standards, and develop a recommendation for the Planning Commission.