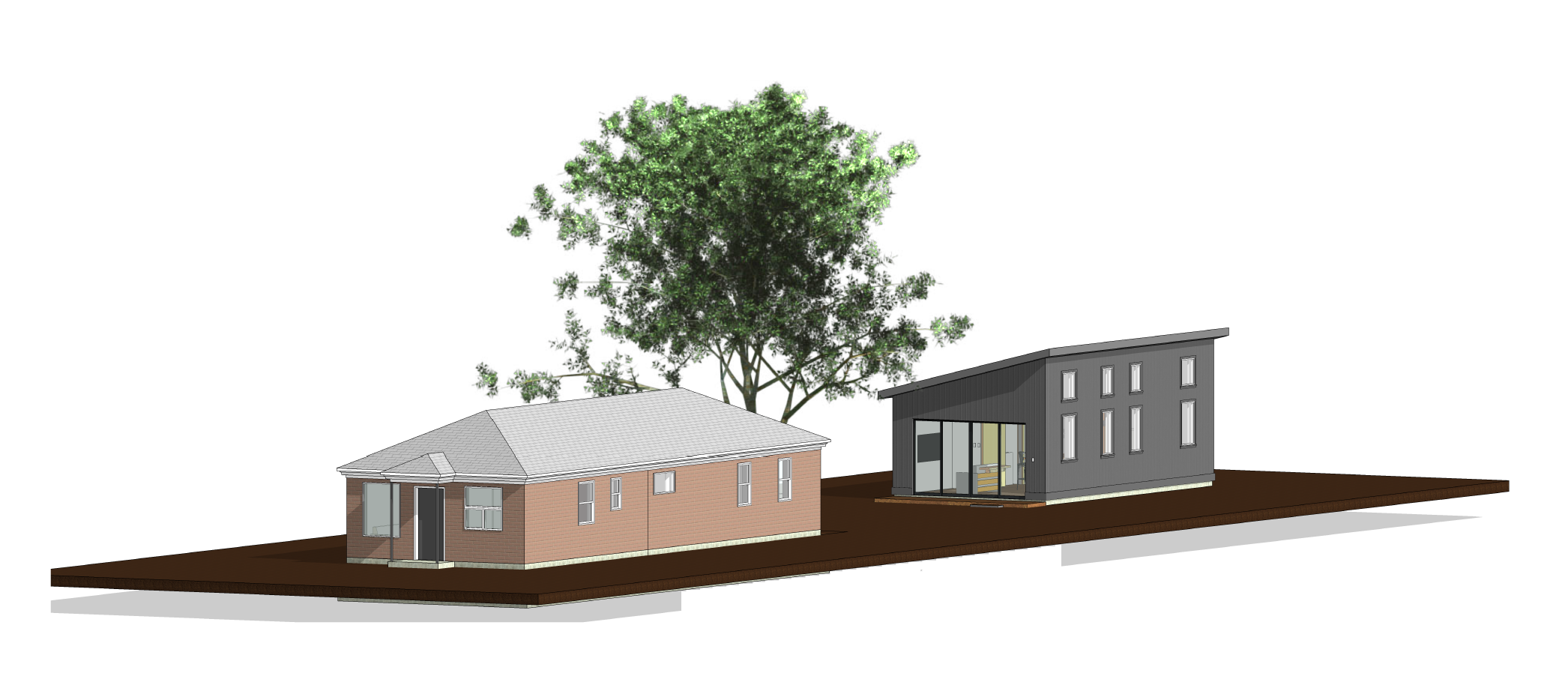 Conditional Use and Special Exception
Muir ADU and Inline Addition – 1362 S. 600 E
Petition Number: PLNPCM2021-00344 & PLNPCM2021-00345
Zoning District: R-1-5000 (Single Family Residential)
Council District: District 5, Represented by Darin Mano
Salt Lake City has received the following requests from Kyle Muir for the property located at 1362 South 600 East:
Special Exception approval to construct a 600 sq. ft. horizontal inline addition at the rear of the existing dwelling located on the property. The proposed addition extends the footprint of the existing dwelling 22' towards the western, rear property line and maintains the existing 2' 9" width of the southern and northern side yards of the existing dwelling.
Conditional Use approval to construct a 496 sq. ft. detached accessory dwelling unit in the rear yard of the property.
The subject property is located in the R-1-5000 (Single Family Residential) Zoning District which requires minimum interior side yards of 4' in width on one side of the dwelling and 10' in width on the other side. The southern and northern, interior side yards of the existing dwelling measure 2' 9" in width. Special exception approval is required for inline additions which expand the footprint of existing dwellings noncomplying with yard area regulations. In addition, the R-1-5000 Zoning District requires Conditional Use approval to construct a detached accessory dwelling unit. The subject property is located in Council District 5, represented by Darin Mano. (Staff contact: Brooke Olson at 385-707-6770 or brooke.olson@slcgov.com). Case numbers PLNPCM2021-00344 & PLNPCM2021-00345.
Project Location
Located at approximately 1362 South 600 East.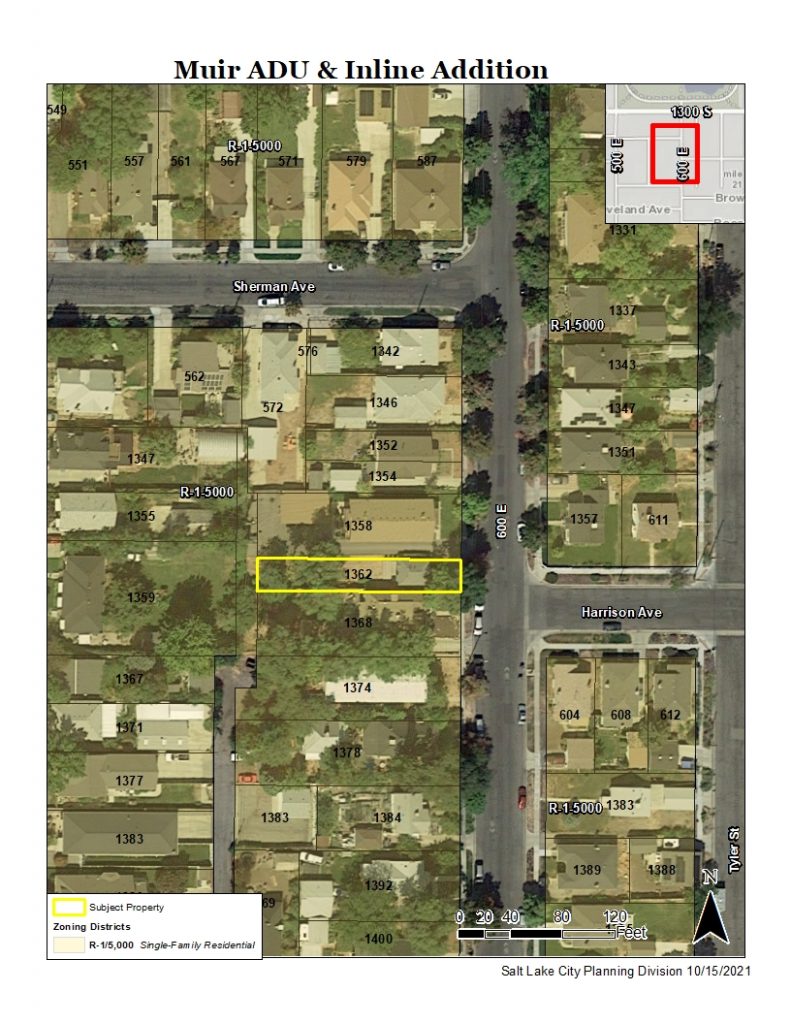 Additional Information
Next Steps
The Planning Division is in the process of obtaining public comment on this project to help identify concerns and issues from the public.
Notice has been sent to the Chairpersons of the community organizations for this area.
Following the public comment period, the proposal will be scheduled for a public hearing before the Planning Commission.
The Planning Commission will hold a public hearing to make a decision on the submitted proposal.
The public hearing has not yet been scheduled. Public notices will be sent to property
Public Comments and Questions
We want to hear from you! To submit a comment or question please contact the staff planner via email or leave a voicemail, your questions will be answered within a week after the comment period has ended.
Start of Public Comment Period: October 18, 2021
End of the Public Comment Period: November 20, 2021
Brooke Olson // brooke.olson@slcgov.com // 801-535-7118
During and following this comment period, the Planning Division will evaluate the proposal against the applicable zoning standards, taking into consideration public comments as they relate to the standards, and develop a recommendation for the Planning Commission.