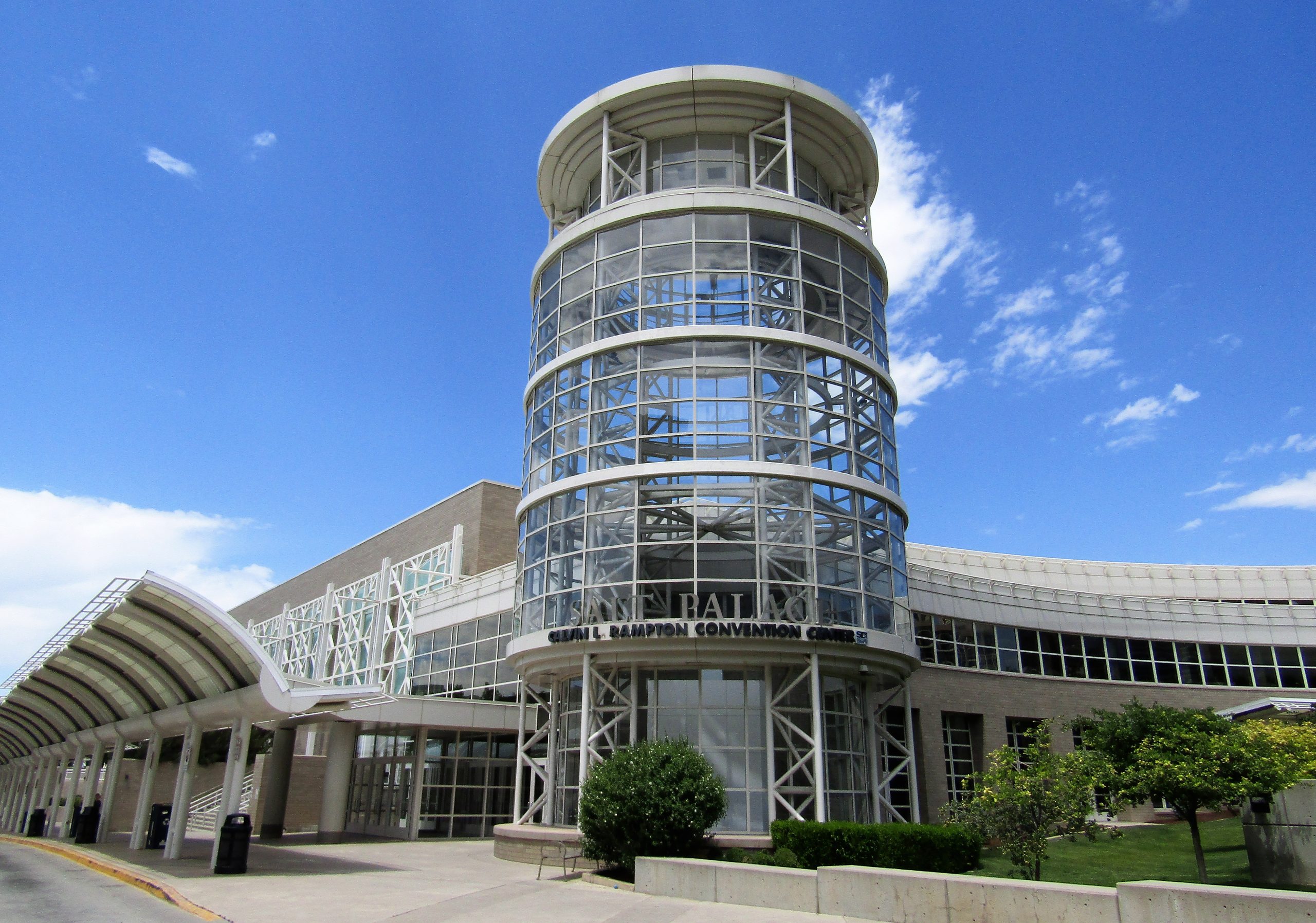 Zoning Text Amendment
Salt Palace Convention Center Sign Standards
Petition Number: PLNPCM2023-00154
Zoning District: D-4 (Downtown Secondary Central Business District)
Council District: D4 – Represented by Ana Valdemoros
Salt Lake City has received a request from Architectural Nexus, representing the property owner, to amend the text of the zoning ordinance as it pertains to signage for the Salt Palace Convention Center, located on West Temple between approximately 200 South and South Temple, 200 West between approximately 200 South and South Temple, 100 South between approximately 300 West and 200 West, and at 55 South 300 West.
The proposal would create standards for exterior signage that are specific to the Salt Palace Convention Center. Currently, the Salt Palace must conform to the general signage standards for the D-4, Downtown Secondary Central Business District, which is the zoning district the property is located in. The property proposed to be included in the new signage standards is approximately 27.93 acres or 1,216,630 square feet in size. The applicant is proposing to create specific standards for the Salt Palace based on the argument that the Convention Center has unique needs for signage from other properties in the D-4 zoning district.
Additional Information
Next Steps
The project will be reviewed as a Zoning Text Amendment proposal by Staff and will be scheduled for a public hearing at an upcoming Planning Commission meeting, who will vote to send a recommendation to the City Council.
The project will then be transmitted to the City Council for a public hearing and vote.
Additional information including the date, agenda, and staff report will be posted as they are available.
Public Comments and Questions
We want to hear from you! To submit a comment or question please contact the staff planner via email or leave a voicemail, your questions will be answered within a week after the comment period has ended.
Start of Comment Period: April 26, 2023
End of Comment Period: June 12, 2023
During and following this comment period, the Planning Division will evaluate the proposal against the applicable zoning standards, taking into consideration public comments as they relate to the standards, and develop a recommendation for the Planning Commission.
Michael McNamee, Principal Planner // michael.mcnamee@slcgov.com // 801.535.7226