300 West Corridor & Station Area Plan
Salt Lake City is working on a new small area plan covering the blocks adjacent to 300 West between approximately 1000 South (900 South/I-15 Ramp) and 2100 South. The planning effort will do the following:
Create a new plan with general policies and land use/zoning focused policies for the area between 1700 S and 2100 S and I-15 to West Temple (the "focus area.")
The plan will also include policies to implement updated zoning for the area between 1000 South and 1700 South, and I-15 to 200 West (TRAX line.) The implementation policies for that area will be based on the recently adopted Ballpark Small Area Plan.
Update the zoning for the entire project area.
---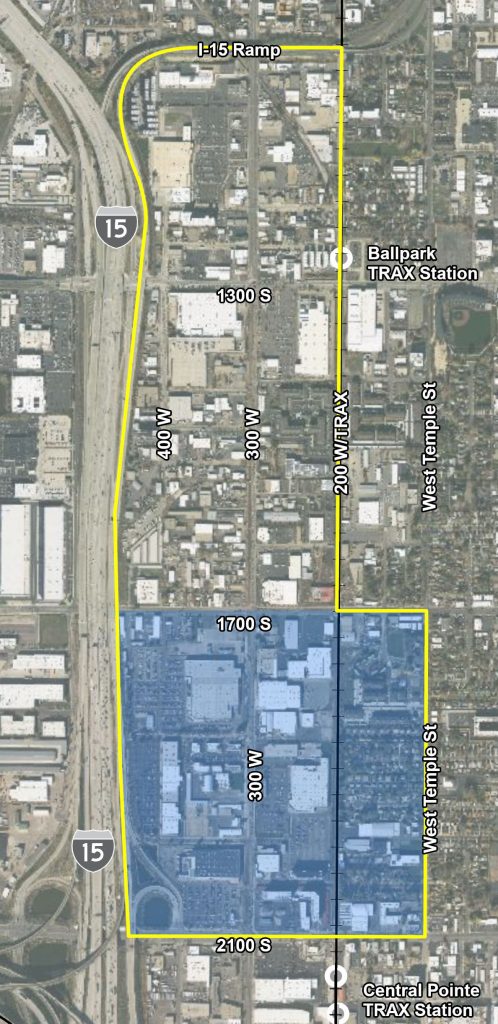 A map of the project area is shown here and a larger size map is available in the section below.
The plan currently in place for the area, the Central Community Plan, was adopted in 2005 and doesn't necessarily reflect current Citywide goals and priorities for the area. One of the key reasons the area was chosen for updating is due to the ongoing transportation improvements to 300 West, including the significant bicycling infrastructure. The area has seen a lot of new development and development interest in the past few years. However, while the current zoning of the corridor, General Commercial, allows for mixed use development, it does not include development standards that promote a walkable or bicycle-oriented development pattern.
The plan and zoning update will focus on analyzing the appropriate scale and types of buildings, appropriate development standards, and the necessary mix of uses that will benefit from and complement the public infrastructure that exists near the corridor and that is being constructed within the corridor.
The planning effort is being led by the consultant Design Workshop.
Project Area Map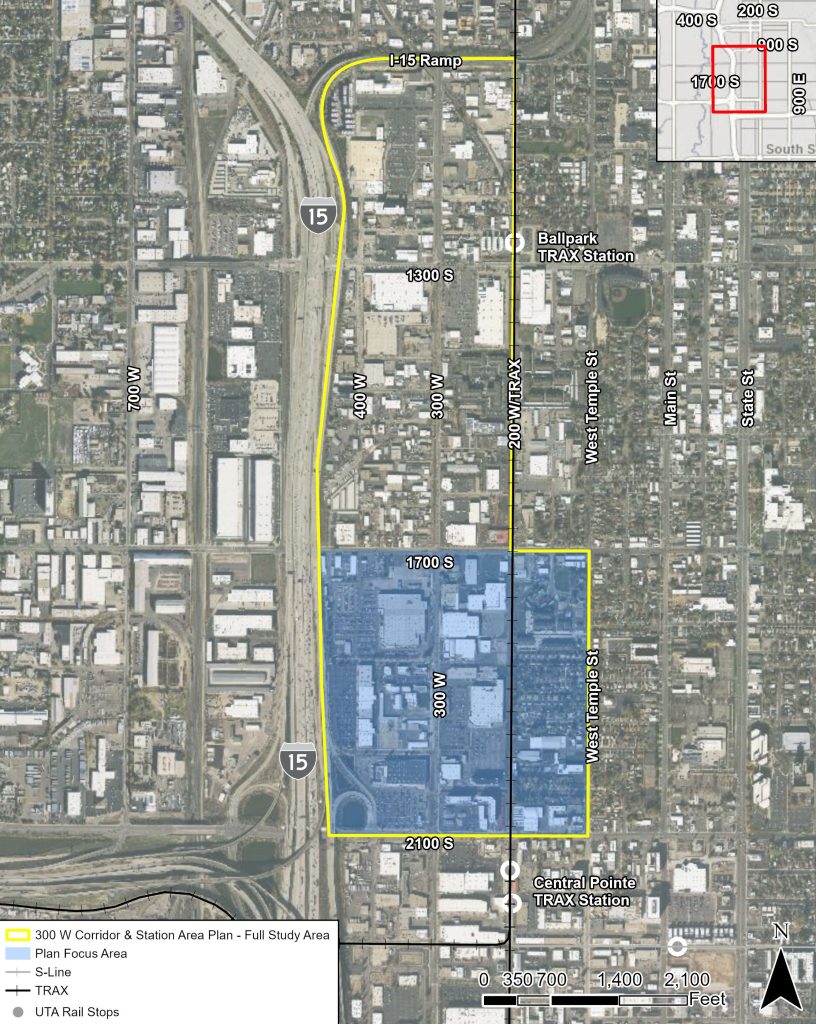 Engagement and Input Opportunities
The project will include multiple engagement opportunities, including both online and in-person. This page will be updated as those are opened and scheduled.
Related Materials
Project Management Team
Salt Lake City Planning Division
Design Workshop (Consultant)
Jessica Garrow, Principal-in-Charge
Callie New, Project Manager