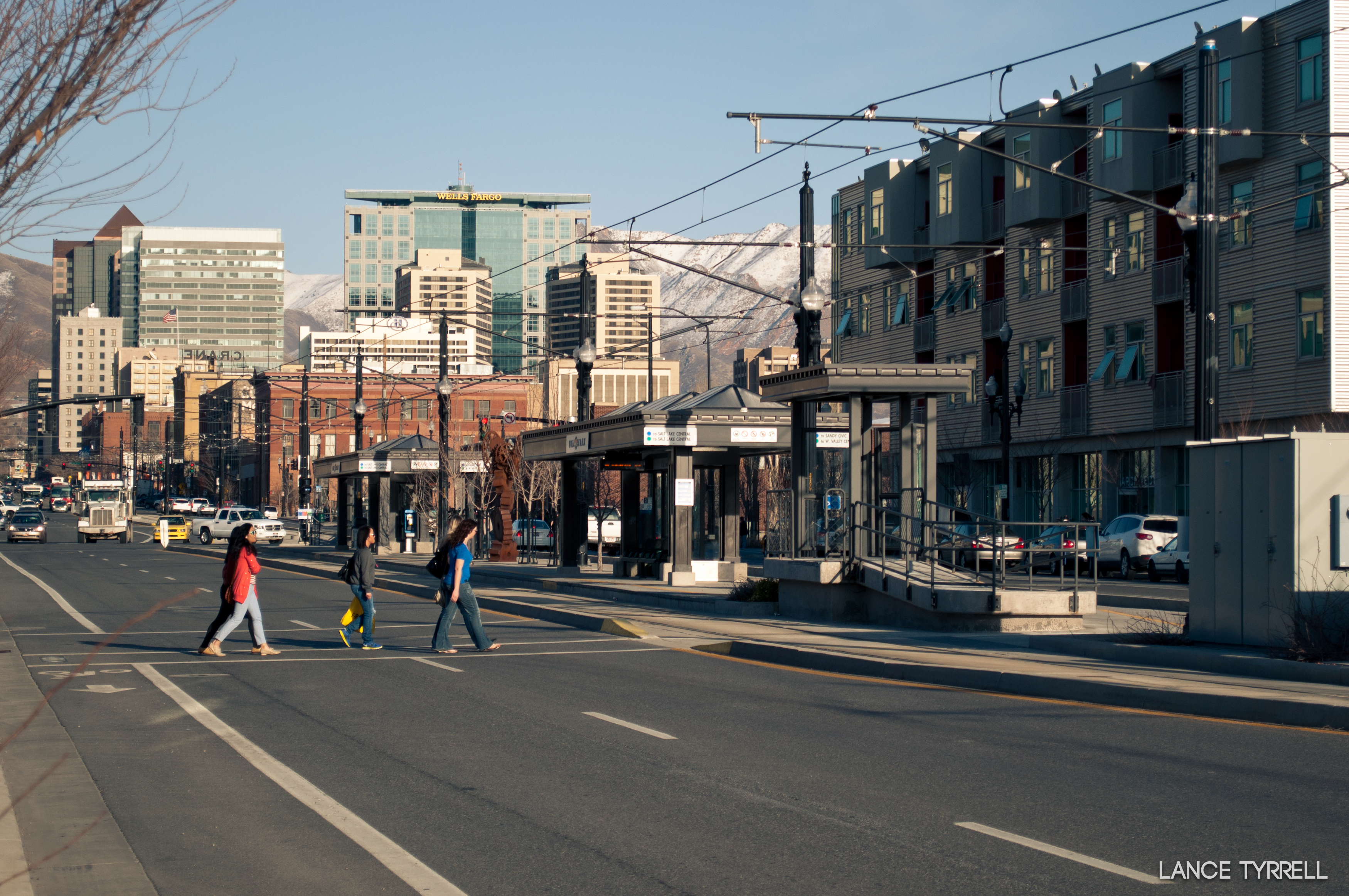 Transportation Safety
Safety Goals
The Transportation Division's goal is to provide a safe and efficient multi-modal transportation system for the movement of people and goods. We support Zero Fatalities and are working toward achieving Vision Zero by 2035. We believe that the only acceptable goal for traffic fatalities and serious injuries is ZERO.
---
---
How We Accomplish Goals
Salt Lake City uses a data-driven approach to gathering, analyzing, utilizing, and sharing reliable data to understand traffic safety issues and prioritize resources based on evidence of the greatest needs and impact. We also support the Utah Strategic Highway Safety Plan and focus on the following strategies to improve traffic safety on our roads:
Engineering: The focus on safety within engineering begins with designing and building safe roadways.
Enforcement: Unfortunately, despite the best safety education programs and safely designed and built roadways, enforcement is needed to remind people of the laws associated with the use of our roadway network.
Emergency Response: Swift response from emergency teams can save lives.
Everyone: No matter how hard we try to engineer the roads so people can get to their destinations safely, no matter how hard we try to educate everyone about safe
Education: Education plays a crucial role in helping the public understand what they should and should not do when driving.
---
What We Are Doing
To improve traffic safety, we must build safe streets for everyone, including safe pedestrian crossings, bicycle facilities and roadways. Pedestrians and bicyclists are especially vulnerable when involved in crashes. Over the past 10 years (2008-2017) pedestrians and bicyclists accounted for only 19 percent of injury and possible injury crashes, but over 42 percent of all traffic deaths in Salt Lake City.
Crash Data | Vision Zero | Safety Projects | Zero Fatalities