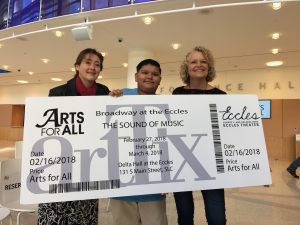 Salt Lake City and the Salt Lake County Center for the Arts have partnered to make the arts accessible to all through the recently announced Arts for All program. The program will reserve a select number of tickets for this season's Broadway shows. The recipients of the tickets must register and will be selected at random through a drawing. To qualify to receive tickets, you must have a SNAP card or a current free and reduced lunch letter.
Click Here to Register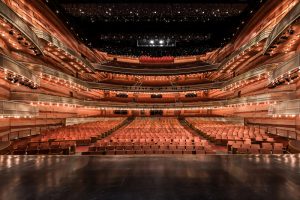 The first drawing will take place with the first Broadway production of the 2018 program at the Eccles Theater – The Sound of Music. There will be additional drawings for future shows, and registration for those will be announced as each approaches.
Please note that early registration does not increase odds of selection in the drawing process – all registrations have an equal chance at receiving tickets. More information can be found on the registration page.