Statement from Mayor Mendenhall on the Salt Lake Bees
Salt Lake City Mayor Erin Mendenhall issued the following statement on the decision by the Larry H. Miller Company to move the Salt Lake Bees to their new development in Daybreak:
As a parent and a fan, the decision by the Larry H. Miller Company to move the Salt Lake Bees to Daybreak to anchor a long-planned development there is disappointing. But as mayor, I'm confident in our City's future and the incredible possibilities in store for this neighborhood and the 13 acres that were just unlocked.

The leadership of the Larry H Miller Company loves Salt Lake City and the Ballpark neighborhood, and has treasured their time here at Smith's Ballpark.

Over the last 20 months, my team and I worked aggressively and creatively to change their minds about moving to Daybreak and to convince them that Smith's Ballpark is still the best fit for the future. As disappointed as I am that we weren't able to reverse their course, I am excited about what this move means for the Ballpark neighborhood and our city.

This is an incredible opportunity and Salt Lake City is ready to play ball.

At a time when this city desperately needs more housing, more economic density, more recreational opportunities, and more investment in human capital, we now have access to 13 acres of prime real estate and unparalleled opportunity to make them far more productive for our community.

I am committed to seeing it transition from being a space activated some 70 nights a year to a place that serves Salt Lakers and our visitors 365 days per year. The City has ideas for what we can do with this property after the Bees finish the 2024 season, but it's important to me that the community is a partner with us in moving forward, which is why we're launching Ballpark Next, a community-driven creative effort to reimagine and invest in our beloved Ballpark neighborhood.

Ballpark Next includes a design competition that invites the public to rethink the ballpark site and surrounding City-owned properties to create a bright, new future through thoughtful development, activation, and programming. It is an opportunity for residents, for students, and for professionals to come forward with actionable concepts that the City will consider for development. The competition will be judged by a team of community members, City employees and public and private sector stakeholders.

$30,000 in prize money will be awarded among the winners. More details about the design competition and the city's broader efforts in the Ballpark neighborhood are available right now at ballparknext.com.

Staff from the mayor's office and the City's economic development department will also fan out throughout the Ballpark neighborhood this week to talk with business owners and residents, to listen to what they have to say and explain the plan moving forward.

This property will not become an empty pit or a public safety risk. I refuse to have this site — which has been so full of energy and history — to sit idle when it holds such tremendous opportunity. We've been ready to invest in this spot for three years and now that we know, we're moving forward immediately.

Salt Lake City Mayor Erin Mendenhall
---
Next steps for Smith's Ballpark and Ballpark neighborhood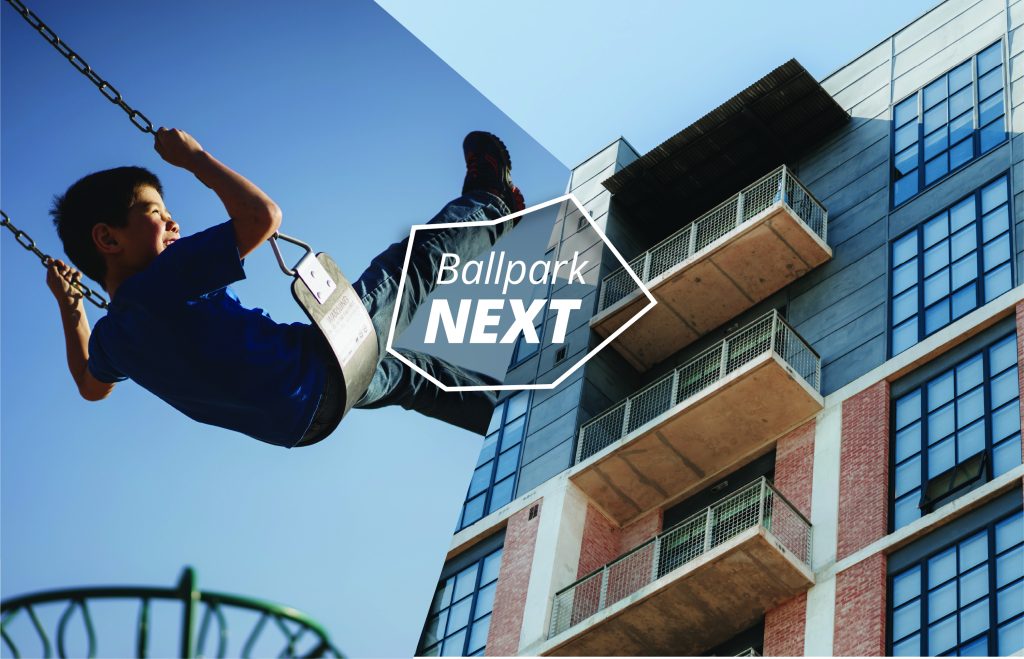 Salt Lake City is excited to announce the Ballpark NEXT Design Competition – an opportunity for residents, post-secondary students, and development professionals to tell us what they envision for the future of Smith's Ballpark site. After 100+ years of baseball on the site, we're excited to get input from you on what's next, and for you to provide your ideas to help the City reimagine uses for the site that will serve the neighborhood, City, and our residents for decades to come!
Learn more at ballparknext.com.
---
Harvard Presentation
In 2022, a group of Harvard Kennedy School students presented to the Salt Lake City Council a concept for unlocking the nearly 14 acres of City-owned property in the Ballpark neighborhood. This presentation is one example of what could be possible. View it here.