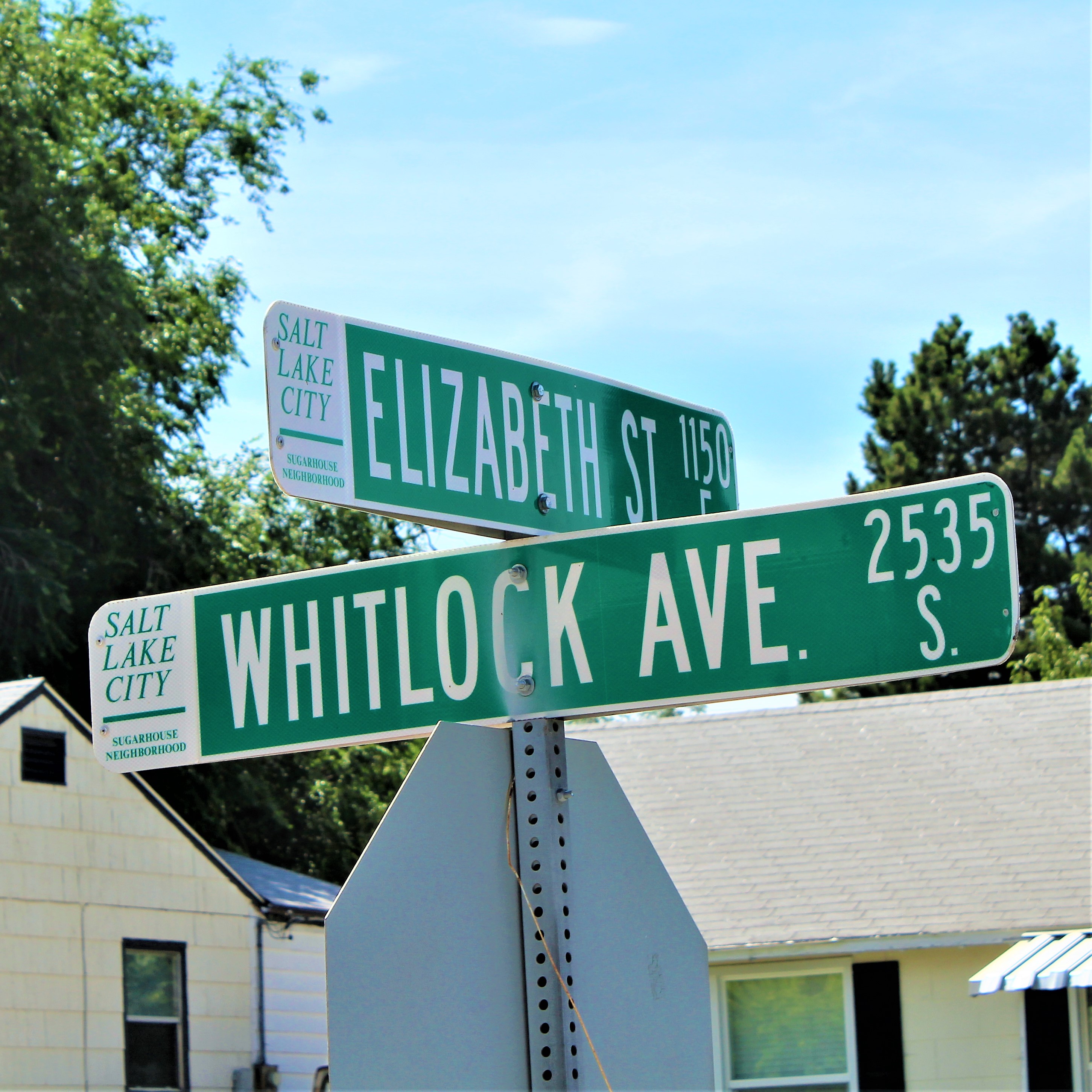 Sugar House Construction Projects
Overview
Multiple construction projects will be done by Salt Lake City in the Sugar House neighborhood over the next five years (2021-2025). When complete, these infrastructure projects will upgrade decaying underground utilities and improve travel conditions for everyone. Projects from other agencies, like Utah Department of Transportation (UDOT) and electricity, gas, and telecommunication companies, will occur simultaneously.

Many of these needed investments are possible thanks to the ongoing Funding Our Future initiative that started in 2018: the $87 million voter-approved bond for street reconstruction along with yearly sales tax revenue for increased street maintenance. The first bond projects began construction in 2020, with more projects starting construction in 2021. Underground utility work like storm drains or water and sewer line upgrades will take place before streets are reconstructed to allow the roadbed to settle and minimize construction impacts. Also, for some of these projects, the need to replace our aging infrastructure is so immediate that the work on utility projects can't wait until the street reconstruction. For this reason, multiple projects will affect the same areas at different times over the next few years. These projects must happen now to ensure the quality and reliability of utility services and to address current and future transportation demands.
Some of these projects will take place in just weeks, like the recently completed Parley's Way project, but other projects will take over a year like UDOT's reconstruction of I-80 and I-215 and Salt Lake City Public Utilities' East-West water transmission line. As projects progress, we will coordinate and share information to keep people informed about potential service interruptions, detour routes, or travel delays.
Learn more about the upcoming construction projects happening in Sugar House below. Please note: this is the planned timing for these projects as of March 2021, but project timing and extents are subject to change in the future. Please check back for updates.
---
Sugar House Project Details
Below, view the timeline map of all upcoming Sugar House projects to be done by Salt Lake City.
Below, view a project list, project highlight, and FAQ for all upcoming Sugar House projects to be done by Salt Lake City (unless noted otherwise)
List
2021
Jordan & Salt Lake Canal replacement on Highland Drive between 2200 South and 2350 South
Highland Drive resurfacing from Warnock Drive (just south of I-80) to city limits with Millcreek – Millcreek will carry to 3300 South
2100 South Sewer Line and Water Line from Highland Drive to Yuma Street (2060 East)
RRFB (Rectangular Rapid Flash Beacons) at 2100 South and 1900 East
Pedestrian Hybrid Beacon on Highland Drive (near Kimi's Chop House)
McClelland project and street construction from 2100 South to Sugarmont
Boulder Ventures to finish their property piece of Parley's Trail
East-West Water Line project from Wood Hollow community through Forest Dale to Ashton Ave
Bus stop improvements* on 2100 South and 2100 East
900 East reconstruction* from Hollywood Avenue to 2700 South
I-80 (including bridges at 1300 East, 1700 East, and 2000 East) to be completed by UDOT

Construction will start as early as mid-May and continue through late 2022. This project is being done to replace aging infrastructure, reduce congestion and enhance safety. Visit udot.utah.gov/saltlakeeast for more information and to sign up for real-time text alerts and email updates. Contact the project team with questions at 844-909-3278 or at saltlakeeast@utah.gov.

Highland Drive reconstruction concept study starts
Local Link study ends
S-Line extension design work starts
1300 East concept design and environmental study starts
Slow Down West Sugar House CIP project from 2100 South to 2700 South and from 500 East to 700 East
*POSTPONED* 1100 East curb and gutter CIP project from 2100 South to Ramona (NOW WILL OCCUR IN 2023, SEE BELOW)
2022
Continued I-80 to be completed by UDOT
Continued 2100 South Sewer Line
Continued East-West Water Line project
Highland Drive reconstruction concept study ends
2700 South resurfacing from 700 East to 1300 East
2100 South concept design starts
Sugar House West Traffic Calming project
2023
1100 East/Highland Drive reconstruction from 900 South to Warnock Drive
1100 East curb and gutter CIP project from 2100 South to Ramona
S-Line extension construction (tentative)
Stormwater on 1700 East project
Local street reconstruction projects* including Ashton Ave, 100 East, Lincoln Street, Meadow Lane, Gregson Ave, and Simpson Ave
2024
1300 East reconstruction from 2100 South to city limits with Millcreek
2025
1700 East reconstruction from 1700 South to 2700 South
2100 South reconstruction from 700 East to 1300 East

University of Utah is currently doing a capstone project developing innovative ideas for this key corridor
In 2022, we will begin a robust community engagement and design process in preparation for this critical reconstruction project
*Funding Our Future project
Highlight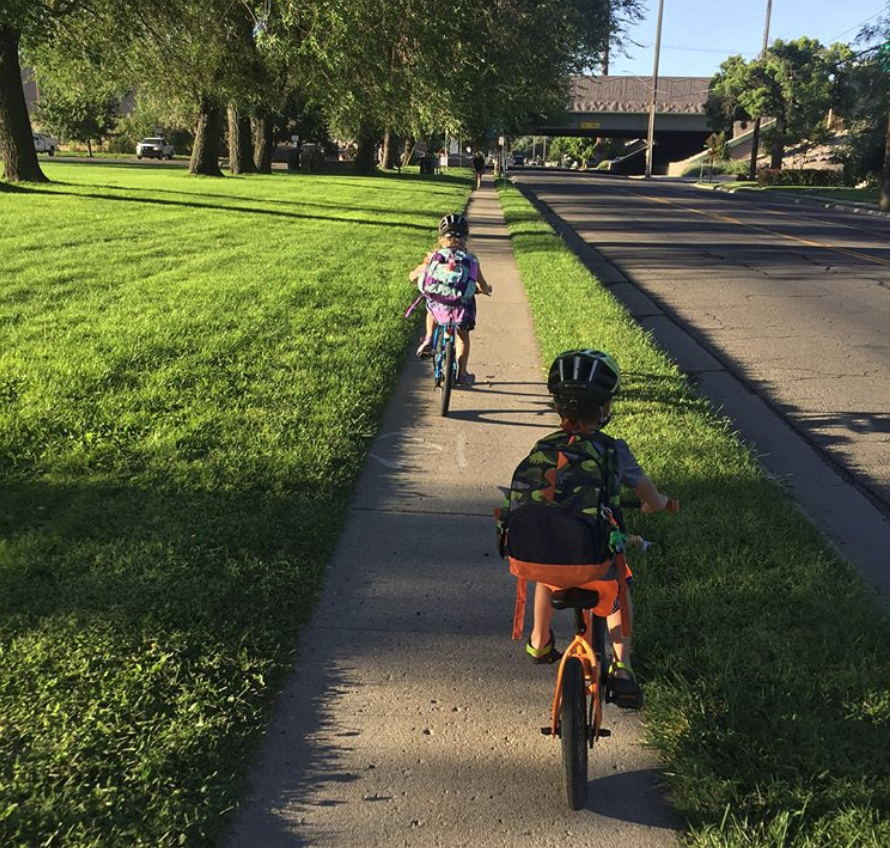 900 East reconstruction from Hollywood Ave to 2700 South
FAQ
What's the difference between street maintenance and street reconstruction?
Maintenance includes activities such as crack sealing and level patching, resurfacing streets, etc. that help prolong the life of the entire street network. Reconstruction is generally performed when a street has deteriorated to the point of no return, often requiring the street to be excavated and rebuilt from the bottom up using layers of rock and asphalt.
Why do all these projects need to happen now?
Salt Lake City recognizes the challenges all these projects will cause to residents and businesses, but we (along with other organizations) also need to plan and ensure continued investment in the community:
A good network of streets, sidewalks, utilities, and more for years to come
Long standing issues are addressed, like the fact that a 2017 pavement condition survey revealed that nearly 2/3 of Salt Lake City streets are in poor or worse condition; many of these streets are in such poor condition that they need to be entirely reconstructed.
Much of our infrastructure in the Sugar House community is aging and is in dire need of replacement. We have also seen a lot of growth in this neighborhood over the past 10+ years. We need to improve and upgrade our public infrastructure to meet the current and future needs of this important community within our City.
---
Stay Informed, Sign Up for Updates
Send an email with "Sugar House Construction Projects" in the subject line to mystreet@slcgov.com.