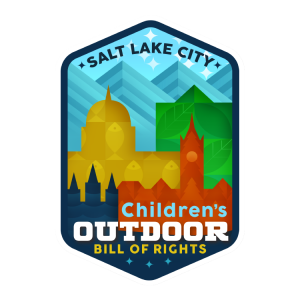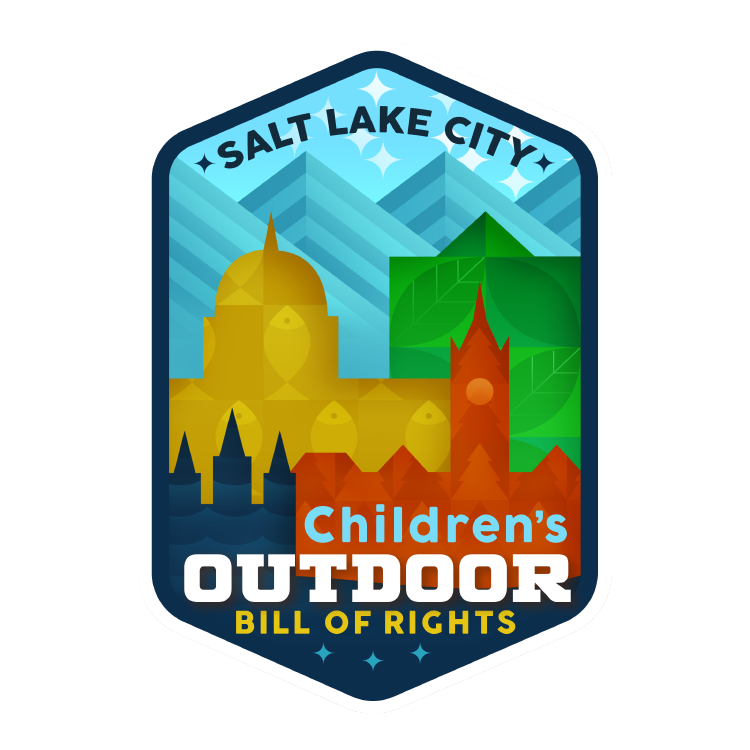 Consistent engagement with the outdoors benefits the physical, mental, and social health of children. We know that engaging kids in their public land through outdoor recreation experiences helps them to experience the joy and awe of being in nature, form social bonds tied to the community, and attach these places to a child's sense of self. Fostering these connections to natural places also engages our youngest residents in the importance of being good stewards—in conserving wildlife, maintaining our parks, trails, and natural spaces, and looking at how they can reduce their environmental footprint. Research has tied nearly every conservation attitude and behavior in adulthood back to childhood time spent in nature.

The Salt Lake City Children's Outdoor Bill of Rights is the result of collective concerns from diverse youth service providers about the sustainability of our community and the health of children growing up in Salt Lake City. These collaborators came together to create a list of outdoor activities that every child growing up in Salt Lake City should have access to during their childhood for the sake of their physical, mental, social, and ecological health.
The Salt Lake City Children's Outdoor Bill of Rights helps children get outdoors in 3 ways:
Free outdoor programming for youth & their families

Trails & Natural Lands has identified free to low cost local opportunities that can help children to "Identify a wild plant", "Follow a foothill trail", and more! Click here to learn about these programs.

Independent Adventures

Want to try to complete each Right with your own family, friends, scout troop, or youth group? Independent Adventures provide lots of great ideas for how to get started. Click on each of the 13 Rights for ideal spots and ideas on how to make the most of each activity.

Summer camps with Salt Lake City Youth & Family

Youth City Summer programs have implemented SLC Children's Outdoor Bill of Rights as the theme for their summer camp programming. Youth will spend the summer working toward earning a sticker for each of the 13 Rights and incorporating the outdoors into classes such as science, art, and music.
Earn Prizes for each Right you complete
Stickers

Earn a sticker for each Right no matter how you participate! If you participate in a partner program, stickers will be available to you after completion. If you participate on your own, take a photo of you doing each activity. Bring those photos to one of the following locations to pick up your corresponding sticker:

Youth City Sites
SLC Public Library (Main) at the Children's Desk at 210 E 400 S
SLC Public Lands front desk at 1965 W 500 S
Or send your photos with the Rights you completed to openspacecomments@slcgov.com with your name and mailing address for stickers to be sent to you by mail.
Journals

Head to SLC Parks & Public Lands (1965 W 500 S) to pick up your own SLC Children's Outdoor Bill of Rights Journal. This free journal is the perfect spot to record your adventures, place stickers as you earn them, and include drawings or photos from your time enjoying Salt Lake City's abundant outdoors.
Journals are NOW AVAILABLE and may be picked up at Parks & Public Lands. Or, request a journal by mail. Email your name and mailing address to openspacecomments@slcgov.com
Use #slcoutdoorchildren with your photos participating in the Outdoor Bill of Rights for a chance to be featured!