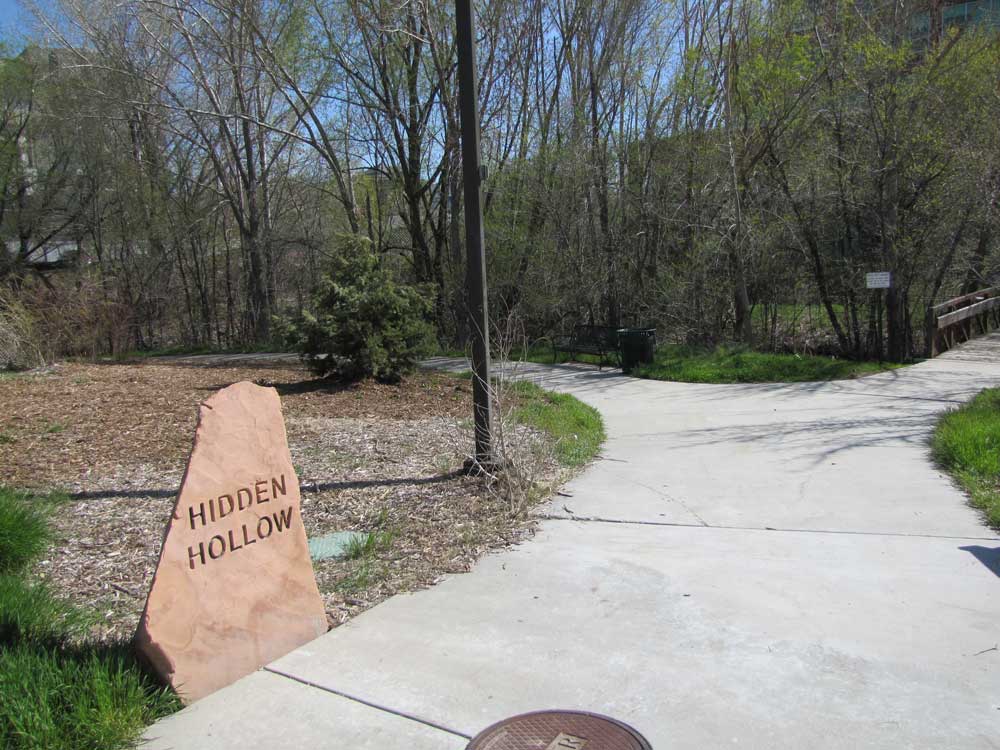 1229 E Wilmington Ave (2195 S)
As its name infers, Hidden Hollow is tucked away from the casual observer. The preserve is a serene environment surrounded by the bustle of Sugar House, and offers a view of a portion of daylighted Parley's Creek. The natural park appears much larger than its .5 acre size, surrounded by tall trees, native vegetation, and babbling creek. If a longer walk is desired, the east end of the pathway connects under 2100 East to Sugar House Park.
In 1990, a group of schoolchildren from Hawthorne Elementary restored and revived what was once a forgotten pile of construction debris covering the abandoned creek-side park. Hidden Hollow is now a thriving urban natural area and outdoor classroom. In May of 2000, Salt Lake City protected Hidden Hollow by granting a conservation easement to Utah Open Lands. Click here for the Hidden Hollow Natural Area Master Plan.
Benches
Creek
Jogging/Walking Path
Drinking Fountain
Natural Area