Amenities
Playground
Basketball
Sandbox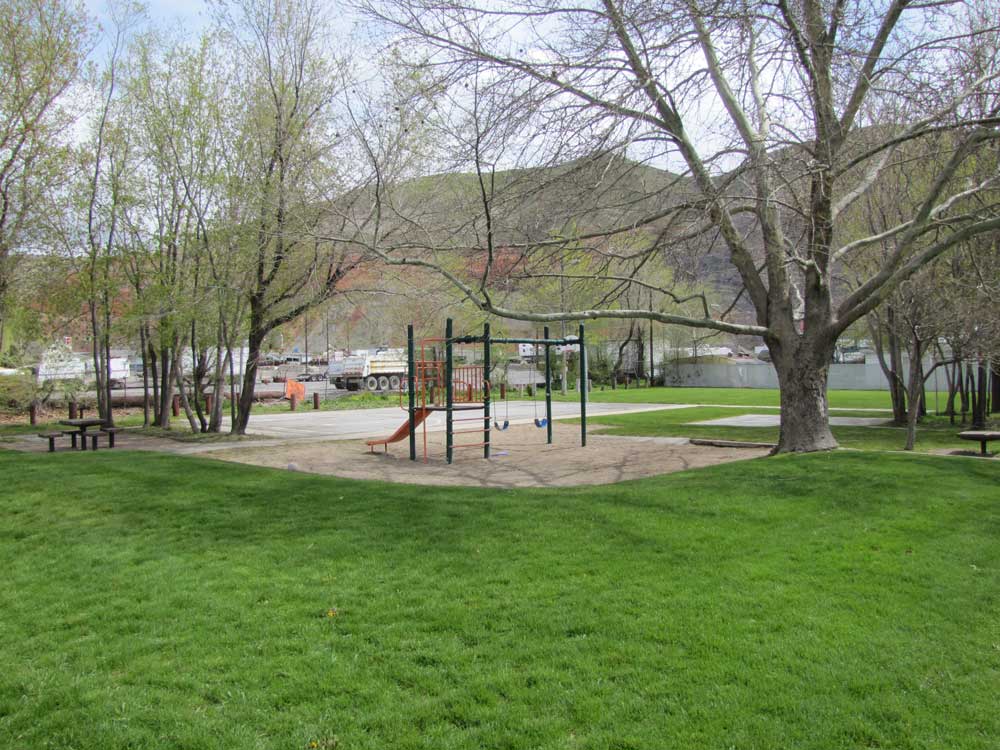 History of Swede Town Park
Swede Town Park is located within the Swede Town Neighborhood and is fronted by 1500 North and Dexter Street between Duluth Street and Everett Avenue. The Swede Town neighborhood is located in the northern extents of the City, west of Capitol Hill and Beck Street and east of the Union Pacific Railroad tracks. Unlike the original block grid pattern found elsewhere in the city where the "plat of the City of Zion" dominates, Swede Town's layout encompasses a range of grid patterns and irregularly aligned streets and lots that fit between the converging Beck Street and Union Pacific Railroad tracks.
Swede Town is named after the Swedish immigrants who joined The Church of Jesus Christ of Latter-Day Saints and settled in the valley during the late 1800s. Brigham Young encouraged the Swedish immigrants to settle together in order to retain their culture and language. During the first half of the twentieth century, the neighborhood boasted 100 homes landscaped with colorful tulip and iris flowers and fruit-bearing apricot and apple trees.
Large industrial businesses slowly grew in the neighborhood over the years. By the late 1970s, there were reportedly only 30 occupied homes in the area, but Swede Town Park remained.
The date is unknown as to when the City identified and selected 840 West 1500 North as the location for the development of a park. However, an article in The Desert News on May 22, 1978, mentions that a park demolished in March of the same year and anticipated to be renovated by June was delayed and that Mayor Ted L. Wilson assured the park was out to bid for construction and would be awarded soon.
No maps have been located to confirm the original park layout; however, an undated photograph indicates that an earlier playground structure existed there, along with a gravel courtyard where the grass is currently located, as well as an additional wooden bench north of the Flowering Crabapple tree. The photograph also indicates that two wooden benches existed near the four-square pad which has since been removed. It is assumed that this photograph illustrates the renovations to the park mentioned in The Desert News on May 22, 1978.