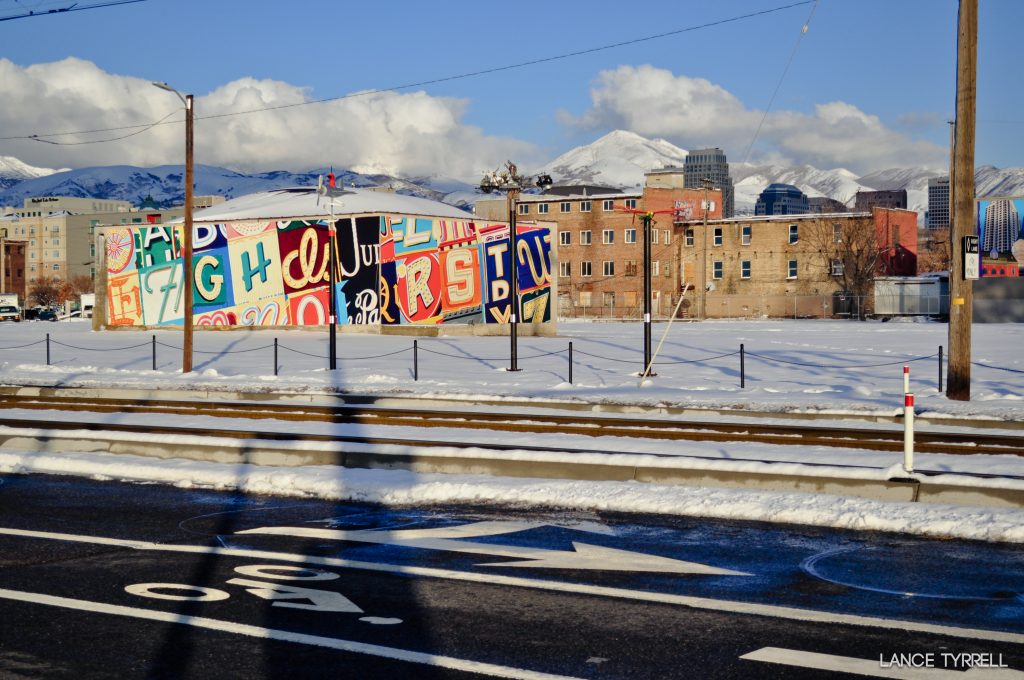 Transportation Plans & Studies
The Salt Lake City Transportation Division is responsible for developing and implementing strategies in Master Plans, studies, and other guiding design documents. Here are the completed documents we are implementing, as well as some that we are currently developing.
Major Plans, Projects & Programs In Development
Transportation Master Plan (TMP) Update – The Salt Lake City Transportation Division is launching a robust and extensive process for updating our 1996 Transportation Master Plan, called Connect SLC. Visit the project webpage to learn more!
Short-Range Transportation Project Recommendations – To aid in selecting projects from our master plans (listed below) for implementation, this multi-year list of projects is being developed to aid City officials in applying objective criteria related to Equity, Sustainability, Good Governance, and Safety.
Salt Lake City's East-West Connections across I-15 and Railroad Tracks – This initiative is seeking funding for a robust community-led study of possible solutions to improve crossings — whether one at a time or with a landscape-level visionary change.
Livable Streets Program – The Salt Lake City Council allocated one-time seed funding into the Fiscal Year (FY) 2019-2020 budget for a traffic calming pilot program and asked that the Administration develop recommendations on how to reinstate a traffic calming program for the City.
Local Link Study – Salt Lake City, South Salt Lake, Millcreek and City of Holladay teamed up on Local Link to learn how people travel in and around the community in order to develop innovative, multi-modal options for more convenient, connected trips. The cities conducted a circulation study, which wrapped up in October 2020, that analyzed biking and walking connections into the Sugar House Business District. The transit study will wrap up in summer 2021 which is analyzing transportation options between Sugar House and Millcreek with an extension into Holladay.
Street & Intersection Typologies Design Guide – This Guide will help Salt Lake City create streets that are designed better for everyone. The project creates new definitions and designs for 15 distinct kinds (or typologies) of streets in the city. These will supersede the traditional "arterial", "collector", and "local" street classifications. The project also assigns one of these new typologies to each of the nearly 8,400 public street segments in Salt Lake City. The Typologies Guide is like zoning for streets, making sure we have the right streets in the right places.
Ballpark Station Area Plan – Salt Lake City is exploring future development and transportation options in the Ballpark neighborhood. This process will use past engagement projects, studies, and community feedback and ideas to create a future plan for the area that considers the Smith's Ballpark, surrounding neighborhoods, local businesses and transportation networks.
North Temple Mobility Hub – Salt Lake City and Utah Transit Authority (UTA) are starting site analysis, community engagement, and preliminary design to build a new multimodal mobility hub, likely along North Temple. Visit the website for more information.
Adopted Master Plans:
Major Street Plan // Adopted 2018
Transit Master Plan // Adopted 2017
Bicycle and Pedestrian Master Plan // Adopted 2015
Sugar House Circulation Plan & Streetcar Analysis // Adopted 2013
Complete Streets Ordinance // Passed 2010
Downtown in Motion // Adopted 2008
Transportation Action Plan // Adopted 2000
Transportation Master Plan // Adopted 1996
Completed Studies:
Westside Transportation Equity (2021)
Foothill Drive Implementation Strategy (2017)
Jordan and Salt Lake City Canal Trail Implementation Plan (2013)
800 South/Sunnyside Complete Streets Project (2011)
1300 East Road Safety Audit – Proposed Phases Map (2008)