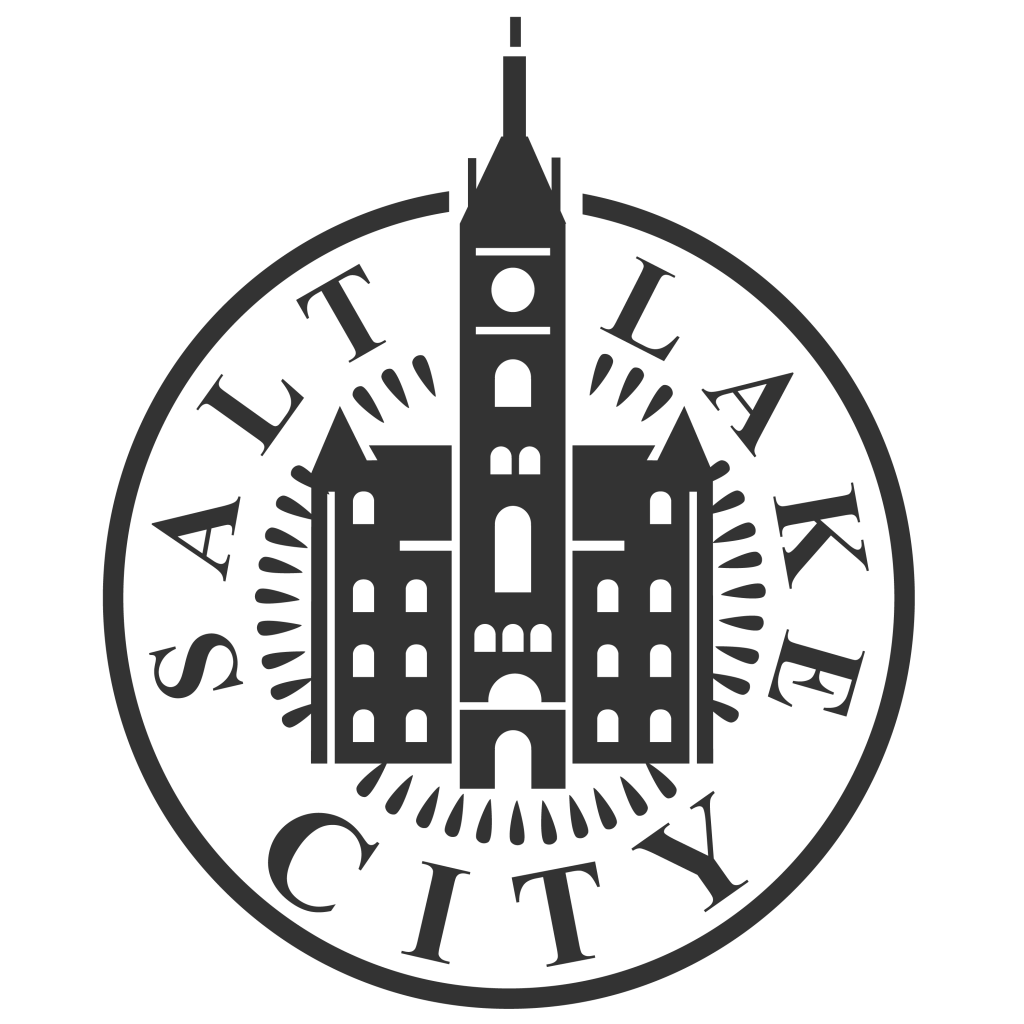 Mayor Erin Mendenhall's
2020 Plan for Salt Lake City
---
Letter from Mayor Mendenhall
My fellow residents of Salt Lake City,
During the months I spent on the campaign trail, you shared so many reasons why you are proud to call this city – our city – your home. I found myself continually inspired by your appreciation for Salt Lake and all it has to offer. But I also heard so many ways that we can continue to make our City stronger.
This report walks through the steps I will take to turn that vision into a reality during my first 100 days and first year as mayor. It lays out my priorities based on the feedback you have given me before and after the election.
Three themes emerged during this process that will serve as a blueprint for our decision-making:

Our Growth: Harnessing our growth for the good of all residents.

Our Environment: Leading the way on resilience and stewardship.

Our Communities: Creating inclusive and equitable opportunities for all.
Our ambitious agenda won't be easy. But I look forward to working collaboratively with our partners across Salt Lake City, the region, and the state to make it happen. Together, we will make Salt Lake City a stronger, more vibrant place for all of its residents.
Let's get to work!
Sincerely,
Erin Mendenhall, Mayor
---
Thank you to our Transition Committee
We would like to extend our deepest gratitude to the Transition Committee for your diligence in gathering thoughtful and inclusive insights during the weeks leading up to the inauguration. Your outreach to communities and experts yielded a wealth of information that accelerated and strengthened the transition process. And to the many more (nearly 400 people!) who contributed through your reflections, ideas, and comments during roundtables, interviews, and outreach: thank you. These ideas and recommendations stand as the bedrock for this plan and will serve as a resource and living document in the years to come. We appreciate your time and commitment to this important process.
A special thanks to our committee co-chairs, Maria Garciaz, CEO of Neighborworks, and Natalie Gochnour, Director of the Gardner Policy Institute, and to the tireless co-chairs of the 8 policy subgroups:
Economic Development
Silvia Castro, Suazo Business Center
Theresa Foxley, EDCU
Environmental Sustainability
Amanda Smith, S Power
Christy Clay, Westminster College
Equity, Inclusion, and Belonging
Stacee Adams, Somers-Jaramillo
Mary Ann Villarreal, University of Utah
Geographic Equity
Nubia Pena, Multicultural Commission
Kilo Zamora, University of Utah
Homeless Services
Spencer P. Eccles, Cynosure
Brittney Nystrom, ACLU
Housing
Chris Parker, Giv Group
Marci Milligan, UT Non-profit Housing Corp.
Tech Ecosystem
Clint Betts, Silicon Slopes
Troy D'Ambrosio, University of Utah Steve Price, Price RE
Transportation
Andrew Gruber, WFRC
Jim Olson, Utah Jazz
---

OUR GROWTH: Harnessing growth for the good of every resident.
---

GOAL: Streamline government efforts to pursue inclusive economic development, including but not limited to the tech sector.
WHY? Salt Lake City can harness its growth for good by dedicating government resources to ensuring that growth benefits everyone. Soliciting input from diverse perspectives will increase connectivity between the City and industry stakeholders, establishing a regular feedback loop and creating accountability for follow-up. In addition, the City should work to attract and retain tech investment consistent with our goals of growing jobs and expanding the tax base.

Convene roundtables on Small Business, Tech Lake City, and Development to improve the City's collaboration with these economies.
Transfer the Economic Development Loan Fund from the Community and Neighborhoods Department to the Economic Development Department to increase efficiency, and infuse it with additional funds.
Complete tech entrepreneurship prospectus and take steps to hire a tech officer within the Economic Development Department to drive development and redevelopment strategy with tech nodes.
Use the Processes & Permits work group to develop a strategy to restructure planning, permitting, and inspection processes with the goal of eliminating barriers, streamlining decision-making, and breaking down silos.
Begin a financial risk assessment and business continuity planning to prepare for a potential economic downturn.

Work toward increasing public transit ridership and access through capital improvements, increased partnerships, operational investment, transit-supportive land use, and travel demand management policies.
Develop a more comprehensive vision for transportation and active transportation by beginning a new transportation master plan.
Negotiate to ensure that Northwest Quadrant development is leading edge and reflective of the City's social and environmental goals.
Consider an employee transportation option between City Hall and satellite campuses.
---

GOAL: Rebrand as the diverse, vibrant city where businesses thrive.
WHY: Salt Lake City's brand belies how multi-dimensional our City is. Our brand can better reflect our vibrant city to people within and outside the state. Branding efforts would inspire businesses, visitors and residents by emphasizing social impact, a strong local economy, the state's cultural core, access to incredible outdoor amenities and high-opportunity employers.


Begin City rebrand by meeting with Visit Salt Lake and explore contracting with a marketing consultant.
Complete Arts Council strategic and communications plan and identify short-term goals for enhancing public art and arts education.
Begin cooperation between Planning and Business Development to assess placement of and long-term maintenance funding for business districts and cultural districts.
Complete City-wide Arts CIP plan for remaining enterprise funds.


Catalyze business/cultural districts and streamline/coordinate citywide arts initiatives by improving the structure and funding of the Arts Council.
Make significant progress on a City rebranding effort.
Explore new ways to incorporate art into public places, including alleyways, park strips, underpasses and overpasses.
---

GOAL: Explore and initiate community-engaged development.
WHY: As Salt Lake City's neighborhoods grow, the City will work to ensure that growth is inclusive, equitable, structured, and calculated. Rebranding and revitalizing efforts should work to ensure that residents and neighborhoods are celebrated, supported, and included in these efforts. Plans to beautify and increase opportunities for historically underserved areas should work with community members and aim to strengthen existing investments of people in the area.


Implement Spanish-speaking and translation resources to support business development during every stage of the process, either through a contracted translation service or in-house.
Hold Westside business roundtable to better understand limitations and opportunities specific to Westside enterprises.


Update Westside Master Plan and zoning; evaluate RDA tools/use on the Westside; fast-track development processes.
Develop gentrification mitigation plan that considers ways to increase access to development of shared housing, accessory dwelling units, build community-led reinvestment initiatives and help create the conditions for success in areas with currently low opportunities.
Clarify the purpose and criteria for the Economic Development Loan Fund (EDLF) and allocate funds to a Small Business Revolving Loan fund to help existing local and small businesses survive.
---

OUR ENVIRONMENT: Promote Resilience and Stewardship
---

GOAL: Create a regulatory pathway for cleaner, more sustainable practices across Salt Lake City.
WHY: Salt Lake City can pursue regulatory solutions that restore and support our living systems by naturally drawing down greenhouse gases, filtering and storing water, recycling waste products and providing numerous other ecological services. These solutions provide environmental benefits while addressing social inequities, advancing economic development, promoting social well-being, and improving emergency preparedness for climate change and natural disasters.

Update and enforce a City policy that every operational decision is viewed through the lens of sustainability and establish a short collection of standards or guidelines to assist departments in the decision-making process.
Work to create a joint resolution with City Council that accelerates the City's transition to a cleaner, more electrified transportation system.
Begin discussions with our energy utility companies on how to transition faster to cleaner energy sources.

Secure general budget funding for sustainability work to alleviate reliance on dwindling fee revenues.
Propose an ordinance that requires all new buildings that are funded by City money to be all-electric and emission-free by 2023.
Complete a substantive review of City regulations and policies for sustainable practices, including current and potential carbon drawdown efforts and protection of the quality of our streams and lakes.
---

GOAL: Align the city's growth and environmental objectives
WHY: The City's success in meeting its growth objectives will hinge on our ability to proactively mitigate environmental impacts, such as air quality. Initiatives that inherently serve both economic development and environmental priorities can yield smart, sustainable growth.


Expand transit affordability and accessibility by initiating a "tickets for transit" pilot program.
Begin developing an urban wood re-utilization program with the City Forestry Division to divert some of the over 2.5 million pounds of wood that would otherwise end up in the landfill.
Work with stakeholders to analyze modeling on the impacts of Inland Port development on transportation and the environment, including impacts on sensitive lands, air quality, water quality, and water supply.


Create a strategic plan that includes opportunities to preserve natural spaces and enhance carbon-drawdown on city-owned vacant/underutilized land.
Create an updated Sustainability Plan that includes sustainability goals for each department and create mechanisms for accountability and oversight.
Explore the feasibility of implementing renewable energy density bonuses possibly bundled with faster permitting, and consider implementing voluntary stretch codes.
---

GOAL: Partner across communities to enhance our environmental resilience.
WHY: Mitigating the effects of climate change in Salt Lake City will require a meaningful commitment from the City and our residents alike. Salt Lake City Corporation has identified several ways in which we can support our residents in their efforts to model environmental stewardship.


Fund and work with the state and with local developers to support the development of a year-round public market to increase the amount and diversity of food available to Salt Lake residents year-round and provide a sustainable and stable venue for farmers to sell products.


Work collaboratively with the County to explore options to improve our composting processes.
Re-evaluate existing agreement with SLC fruit share vendor and explore options for continued commitment to eliminating waste and reducing methane pollution from rotting fruit.
Explore the cost of accelerating the transition to a pay-by-weight waste system.
Implement solar and/or EV readiness policy or incentives for new construction.
Educate residents and business owners about water conservation opportunities by including information in water bills at least once per quarter.
Plant 1000 additional trees in West Side neighborhoods.
---

OUR COMMUNITIES: Inclusive Opportunities For All
---

GOAL: Prioritize and strategically implement Growing SLC to ensure all residents can find safe and affordable housing.
WHY: The dwindling supply of affordable housing is symptomatic of a decade-long economic boom, and a failure to create more affordable housing will threaten our city's future growth. Modernizing and unifying Salt Lake City's code to fit today's realities would have an immediate, sizable effect on our housing stock and greatly increase planning staff capacity.

Explore zoning modifications that can support the construction of more affordable housing, including an affordable housing overlay zone.
Transmit to City Council the shared housing (SRO) ordinance and a proposed ordinance to reduce or eliminate minimum parking requirements for housing in many parts of the city, including automatic reductions for low-income housing.
Transmit to City Council changes to the RM-30 zone, modifying the density requirements, adding density bonuses for preserving existing housing supply and adding some basic design standards to create more certainty for developers.

Identify new ways of partnering with private entities to provide more affordable housing.
Gather public input on options for the affordable housing overlay zone and develop a preferred ordinance. This process may identify additional steps and barriers that could be tackled through other code changes.
---

GOAL: Bolster prevention of homelessness and support for those experiencing homelessness with the longer-term goal of performing a comprehensive system evaluation that identifies Utah-specific causal mechanisms and strategic intervention spots.
WHY: We are in the winter months in a period of significant transition. The emergency shelter system has been overhauled, and we know that January is the month in which the highest number of people require services and shelter. At the same time we implement short-term strategies to help people who need shelter now, we need to continue to explore and address the complex reasons people in Utah experience homelessness.


Better inform the public and stakeholders about all the homeless services available in the County.
Address the need for low-barrier overflow shelters during the winter months.
Engage with people experiencing homelessness by exploring the establishment of a regular public forum or neighborhood council-type structure.
Reconvene the subgroup at the 100-day mark to measure progress.

Work towards improving access to transportation and other needed services (legal, disability, emergency funds). Evaluate the budgetary impact and gap.
Ensure safety and consistency in laws and how they are enforced. Catalog all criminal and civil statutes and ordinances that impact homeless individuals and make recommendations as needed for changes. Couple law enforcement with services and expand diversion opportunities.
Create a diversion and prevention action plan to support those at risk of becoming homeless, including allocating funds to a short-term life-event loan fund for low-income families.
Work across jurisdictional boundaries to develop a plan for the unsheltered homeless population who are not being served by the current system, particularly during the winter months.
---

GOAL: Promote equity and inclusion within the City workforce and across Salt Lake City.
WHY: Cultivating diverse perspectives in positions of influence can help ensure that new policies take into account the needs of marginalized populations. By institutionalizing equity roles and plans and bolstering training for city workers, we will lay the groundwork for a more equitable and inclusive city where all individuals can feel welcome, respected, supported, and safe.


Compile equity baseline data at the neighborhood level and work with the Gardner Policy Institute to complete an environmental scan of all potential equity indicators that could be used in a city-wide equity plan.
Analyze our current Diversity and Inclusion Training Program to identify areas for improvement, with an eye towards creating a more robust orientation and training program for City officials, employees, and administration.

Conduct a comprehensive assessment and refresh of HR practices to promote equity, diversity, and inclusion in hiring, retention, and compensation.
Establish more inclusive and accessible processes for engaging with and soliciting feedback from all City residents while providing unified City responses (e.g., CRM, City event outreach).
Initiate development of a City Equity Plan and consider pursuing a collective-impact approach.
Facilitate more opportunities for youth engagement, especially by expanding programming into the Northwest region of the city and dedicating more funding to the City Arts Grant Program to support school arts programs.
Strengthen the role of the City's Human Rights Commission (HRC) and Disability Advisory Council (DAC), including building an Equity Checklist that would require consultation with the HRC or DAC if a transmittal meets certain criteria.