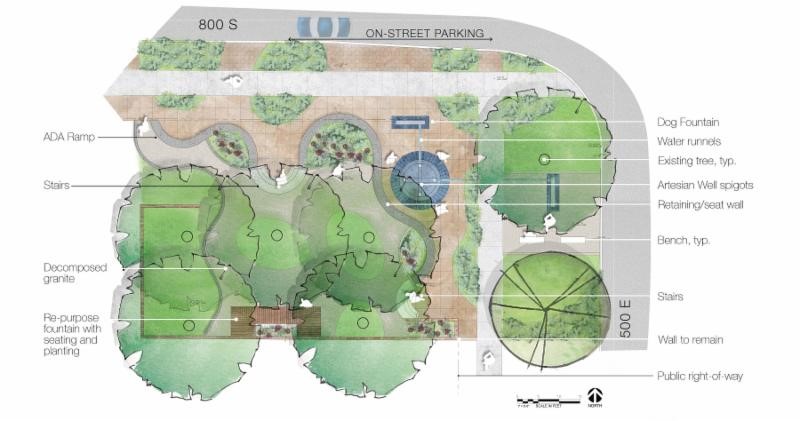 Artesian Well Park is unlike any other park in the City. An artesian well is a natural spring that runs continuously all year round. This historic space has drawn people to the free-flowing water since the earliest settlements in the valley. Today, people travel across the county to collect natural spring water.
The Central City Community Council submitted a funding request to redevelop the park, recognizing it as a key gathering space in their community. Nearby residents wanted to see the site become more inviting and friendly but to also become a place for visitors to seek refuge in an urban oasis. Parks and Public Lands has worked closely with the community on the park design and implementation schedule.
The design will remove existing walls and lawn, soften the street edges and create an informal, garden like gathering space for residents and visitors. The design goals include 1) retain and protect the existing trees and improve permeability of surfacing beneath the trees; 2) improve access to the artesian well by creating 360-degree opening and; 3) improve visibility into and through the park and include seating areas. Design for the park is nearly complete with construction anticipated to begin in late spring 2019. Look for a community celebration in this space soon!