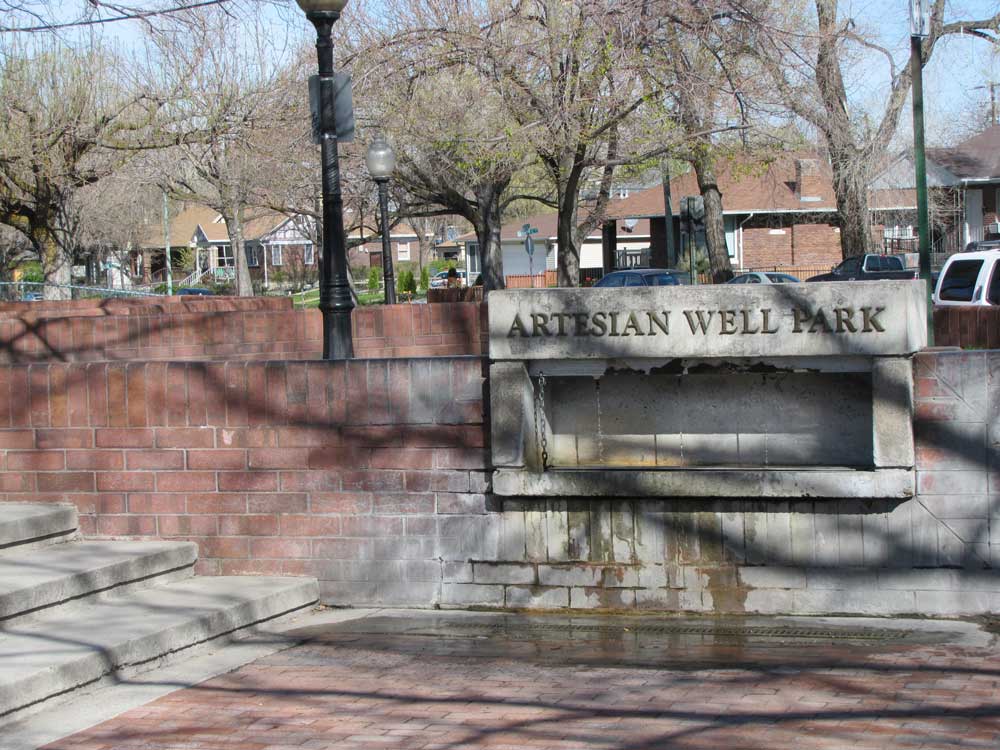 Amenities
Update: The Artesian Well water will not be available to the public during construction. However, Liberty Park (600 East 900 South, Salt Lake City, UT 84105) also has an artesian well where water can be collected. This well is located in the south east corner of the park.
Projects
Artesian Well Water Quality
The Artesian Well is not part of the Salt Lake City Department of Public Utilities (SLCDPU) drinking water system, though the well is monitored by SLCDPU water quality staff.  This natural water source meets federal and state requirements for drinking water. However, low levels of perchlorate, a compound that may be naturally occurring or related to explosives manufacturing, has been found in the well. The levels found are below what the EPA considers a concern and the compound is not regulated in Utah. The most recent sampling results for chemistry and organics are listed here. For more information on perchlorate, please visit the EPA Perchlorate in Drinking Water link.
For more information about the water quality data and monitoring updates, please contact Salt Lake City Department of Public Utilities Water Quality Division at 801.483.6900.