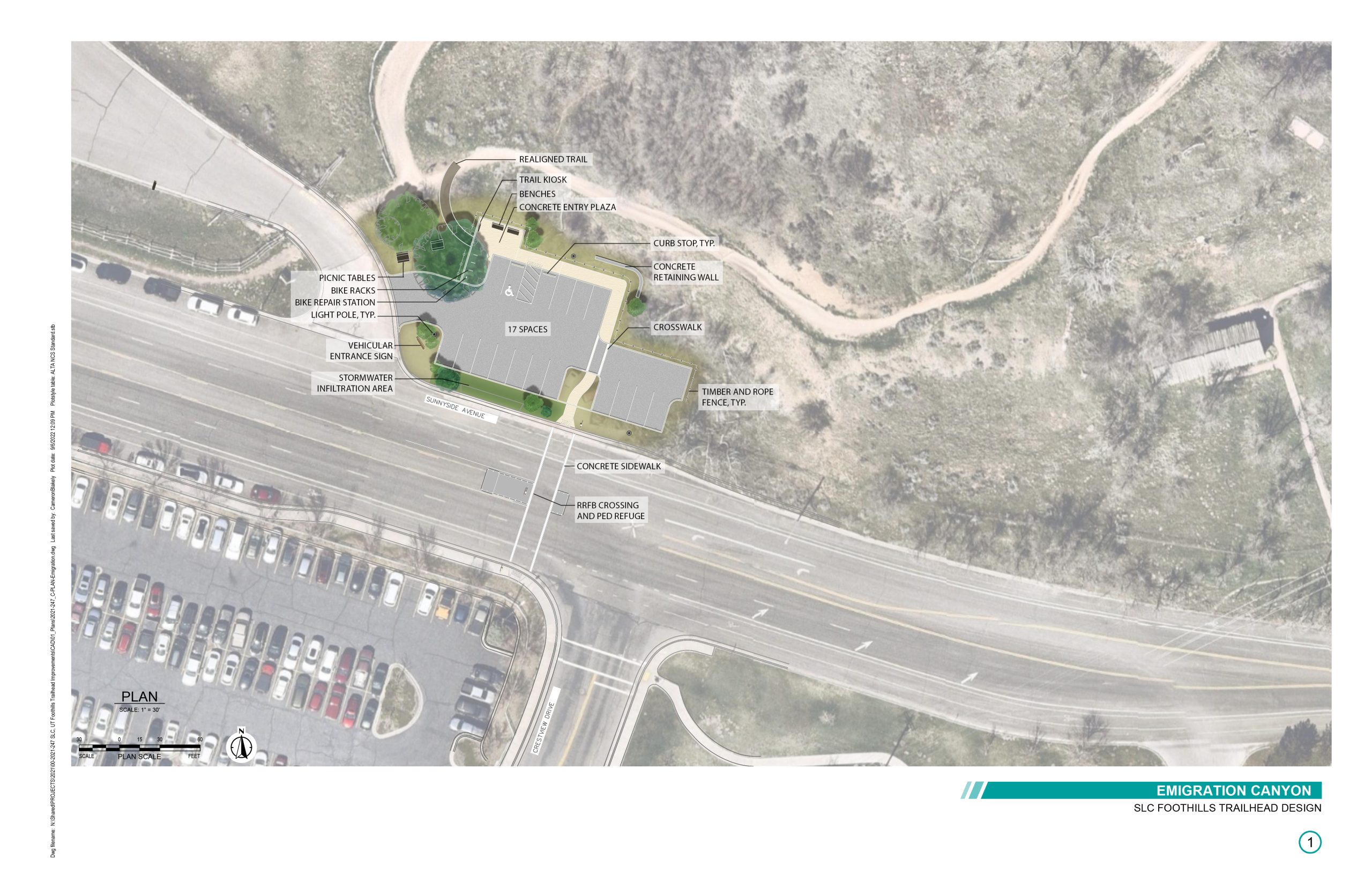 The Emigration Trailhead is located north of Sunnyside Avenue across from Rotary Glen Park and the Hogle Zoo, adjacent to the This is the Place and Zoo overflow parking lot. This location represents the start of the Bonneville Shoreline Trail (BST), which broke ground in 1991. The current footprint consists of approximately 12 unmarked parking stalls on a flat dirt lot and a newly replaced kiosk. The Emigration Trailhead serves as a major access point for existing and future trails around Mt. Wire, Red Butte, Wagner Peak, and of course, the BST.
All new trailheads call for a paved parking lot with rope and timber fencing, landscaping, trash, and recycling receptacles, dog waste bags, and an entry plaza with a trailhead information kiosk. Current designs for Emigration Trailhead include:
a paved parking lot for 16-20 designated spaces, including an ADA stall
picnic tables and benches
bike racks
invasive weed cleaning station and bike repair station
street lighting
a crosswalk and median with rectangular rapid flashing beacon across Sunnyside Avenue to access overflow parking and restroom facilities at Rotary Glen Park.
Note: Due to the existing parking at Rotary Glen Park and the that the Emigration Trailhead has the highest proportion of users accessing the trailhead by foot or bike, only minimal additional parking was scheduled at this time. Future infrastructure improvements at the uphill/east dirt lot on the north side of Sunnyside Avenue could be added at a future date if deemed necessary.
Existing Conditions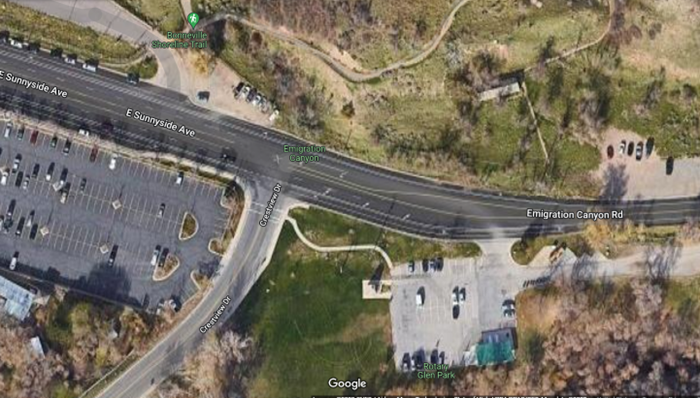 Conceptual Design