Fisher Carriage House River Recreation & Community Engagement Hub
This project will build a nature center at the Fisher Carriage House along the Jordan River, providing information and exhibits on the Jordan River. It will be able to be used for activities, education and for visitors and City staff.
---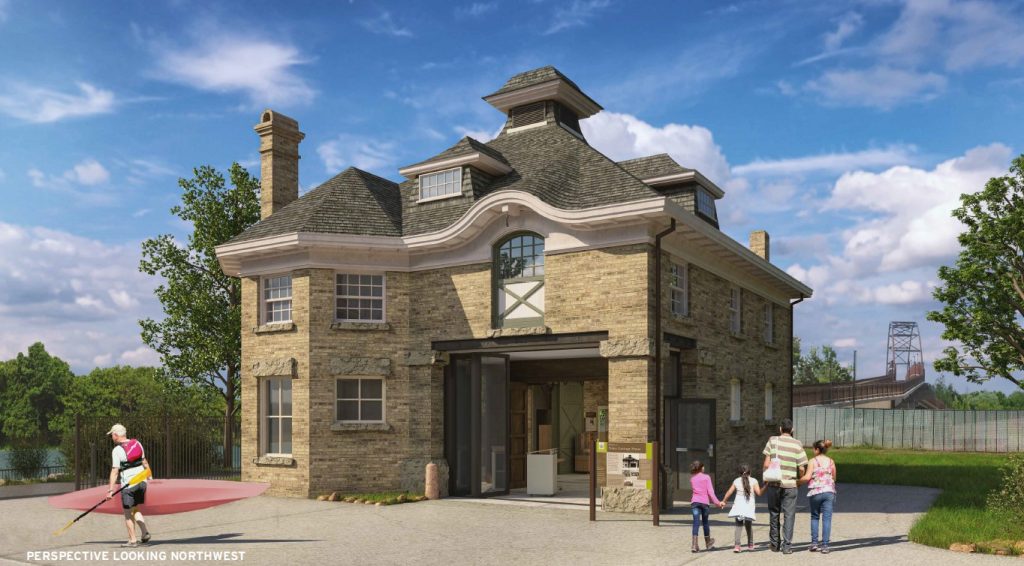 Status
Construction Ongoing– 25% complete
Full Project Scope
This project aims to construct a nature center at the historic Fisher Carriage House that provides standing exhibits on the natural history of the Jordan River, and showcases a beautiful restored historical structure. The proposed nature center provides space for school group activities and education programs, places for visitors to engage with nature center staff, and get information about the Jordan River Parkway Trail and water trail. The proposed nature center also provides some limited office space for nature center staff. Additionally, the project will compliment an adjacent boat ramp and facilitate recreation on the Jordan River Parkway by providing outdoor storage space for a kayak-share/kayak rental program, modeled on Minneapolis's popular paddle share, and an optimal location for a future Greenbike Station at the western end of the Folsom Corridor Trail.
What's New
Background
Text Here