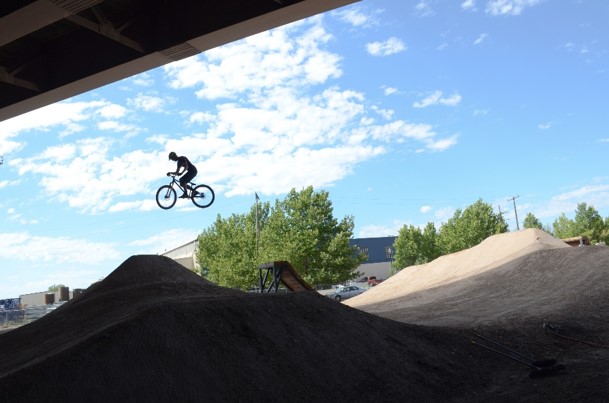 Current Conditions & Updates
All lines are currently open.
Please remember to look before you leap and follow posted signage to maximize everyone's enjoyment of the park.
9Line User Manual
The new 9-Line Bike Park includes beginner, intermediate, and expert-level jump lines as well as a pump track for beginners and those looking to polish their skills. The jumps and features are only as good as the maintenance it receives so we hope you read through this "User Manual" closely to help it run in tip top shape.
What to DO at the 9Line…
The 9Line is designed for pedal-powered bikes only. No e-bikes, motorcycles, Surons, one-wheels, RC cars, scooters, razors, etc. All these types of motorized or throttled vehicles and toys create significant damage to the park, which can close the park for lengthy repairs.
Hours
The 9Line is open from sunrise to sunset. The Trails & Natural Lands Division may close the Park for repairs from time to time and will notify the public with updates on this webpage and signs at the Park.
The park may be closed in the late winter or early spring for annual maintenance and/or weather-related closures.
Location
700 W Harvey Milk Blvd (900 South)
Contact
We would love to hear any questions, concerns, or suggestions for the 9Line.
Please email us at PublicLands@slcgov.com and be sure to write "9Line Bike Park" in the header of your email.
9Line Photo Album
July 2023