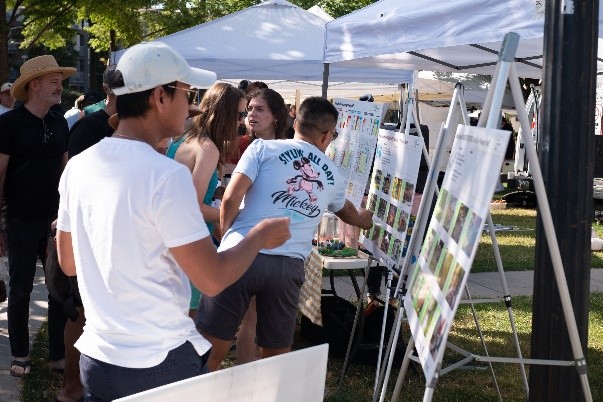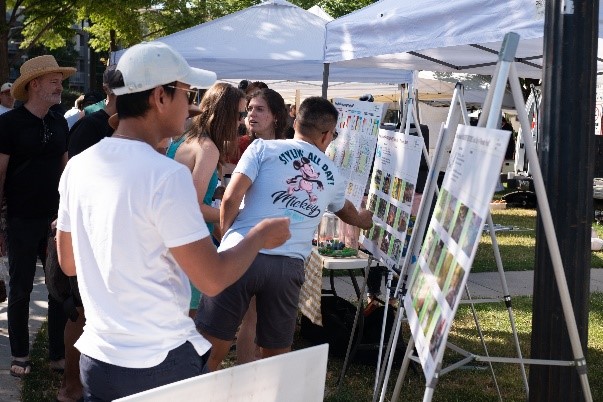 Pioneer Park Improvements
Project Description
In 2019, Salt Lake City Council approved $3.44 million in impact fee funding for Pioneer Park and in August 2022, approved an additional $10 million from a $67.5 million Sales Tax Bond. This funding will be used to implement Phase 1 of the Pioneer Park Vision Plan, encompassing the northern end of the park first and including a new playground, plaza, pavilion, ranger station, "shade lawn," mist fountain and natural habitat area. Phase 1 design is underway through 2024, with construction anticipated in 2025.
Other items identified in the Vision Plan, like a stage for the pavilion, an improved dog park, a new basketball court, pickleball courts and more natural areas, are expected to be added in the future, pending funding availability
Project Details
Project Location
350 South 300 West
Project Manager
Nancy Monteith
Email
nancy.monteith@slcgov.com
Project Status
Active
Vision Overview
The 2021 Pioneer Park Vision Plan directly incorporates input gained from the public, including hearing from more than 1,000 people at events, 1,800 online survey responses and 19 stakeholder meetings and workshops. Click here to read the full survey results report.

Based on this public input, the Pioneer Park – Your Downtown Park Vision Plan objectives were developed to ensure the park: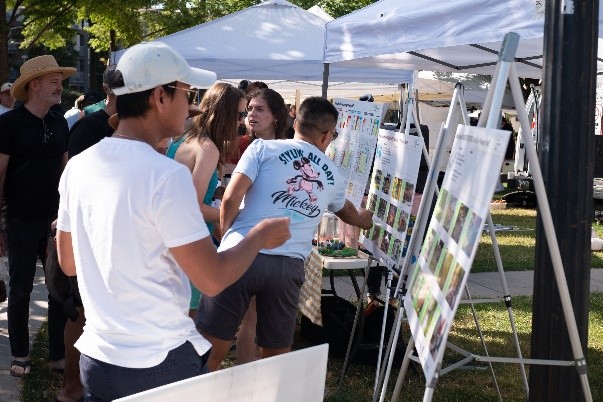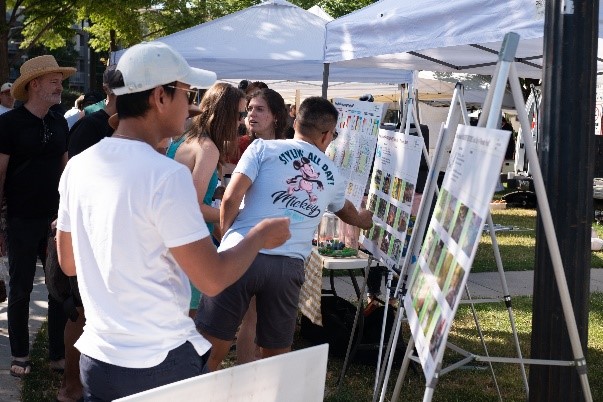 Guiding Principles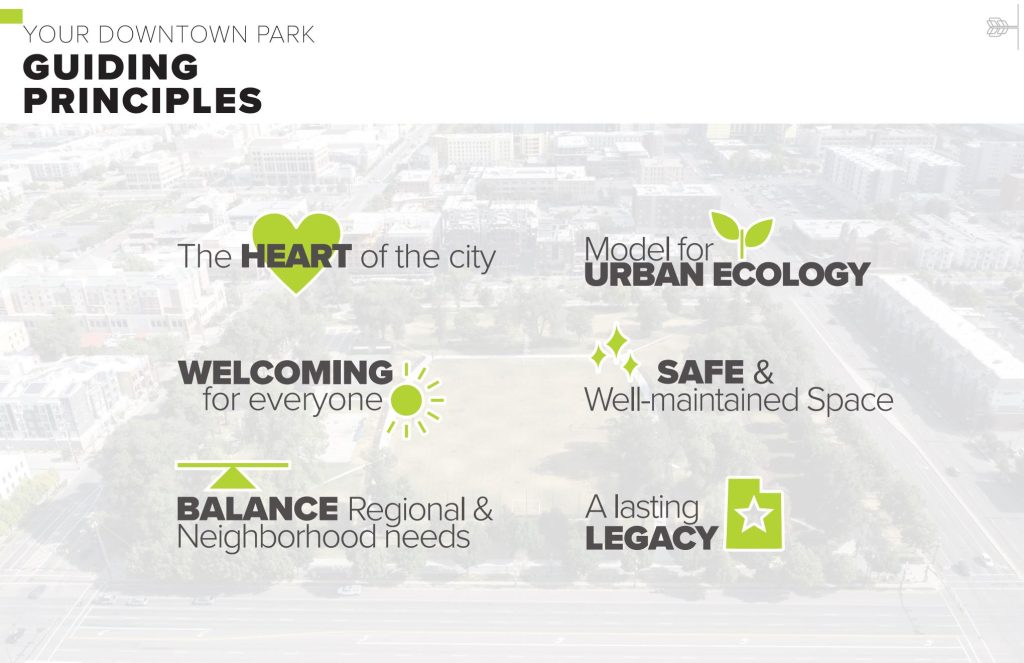 The concept maintains the multi-use field, added in the last phase of Pioneer Park improvements in 2019, and adds other opportunities for active play with basketball and pickleball courts, an all-ages playground and an enhanced dog-park. Connections to nature come in the form of shaded lawn, native plantings, tree groves and a sculptural water feature.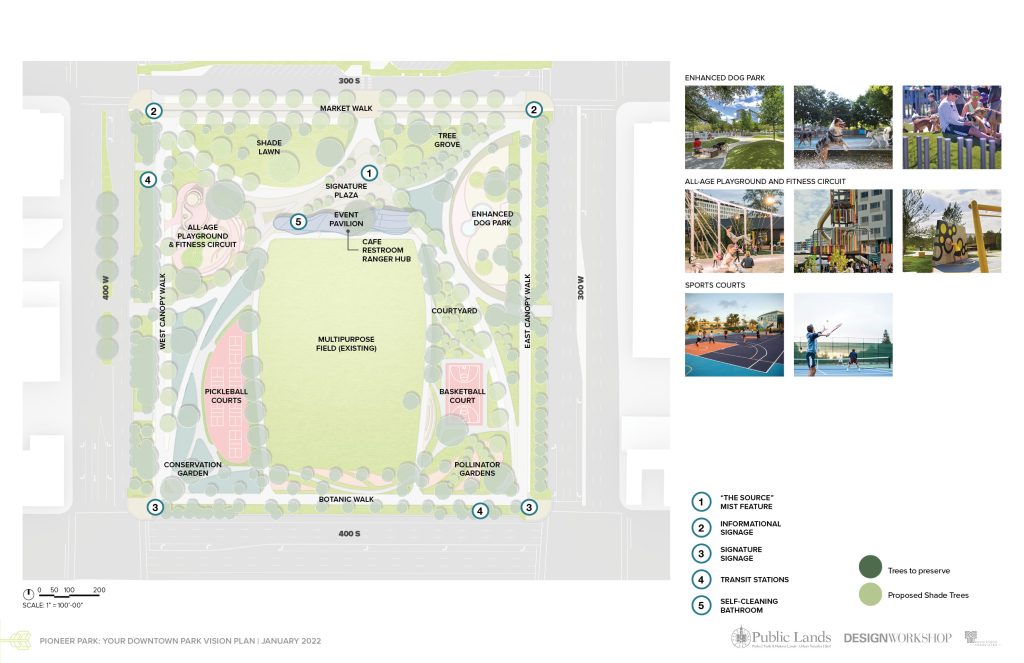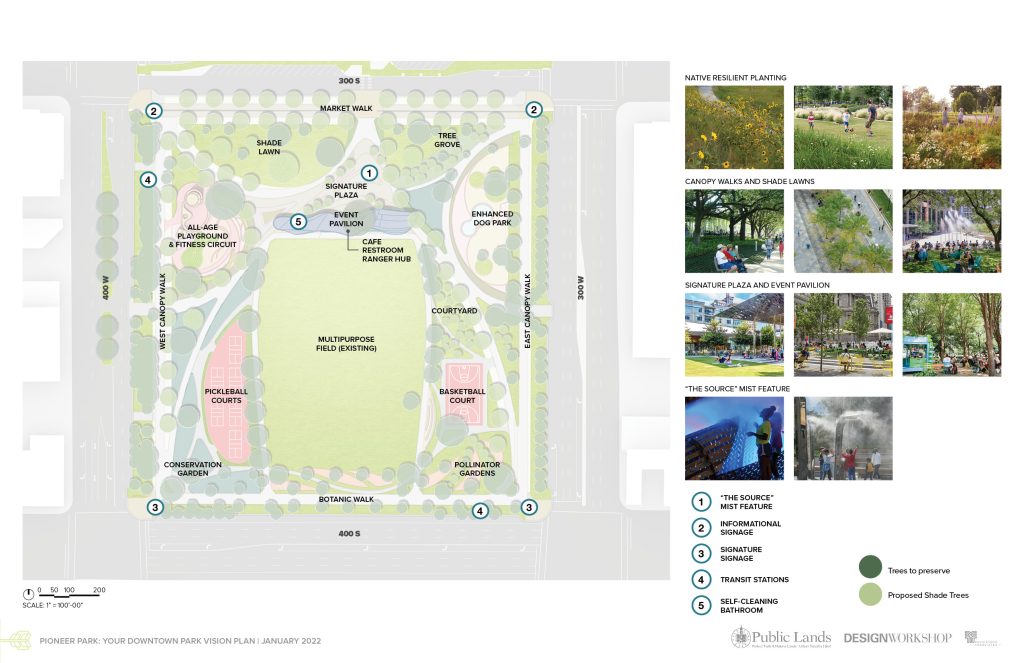 Care has been taken to consider operations of the Downtown Farmer's Market. The concept changes the booth layout, but also adds amenities that will make the park more comfortable for patrons to stay longer – including more shade, seating and restrooms.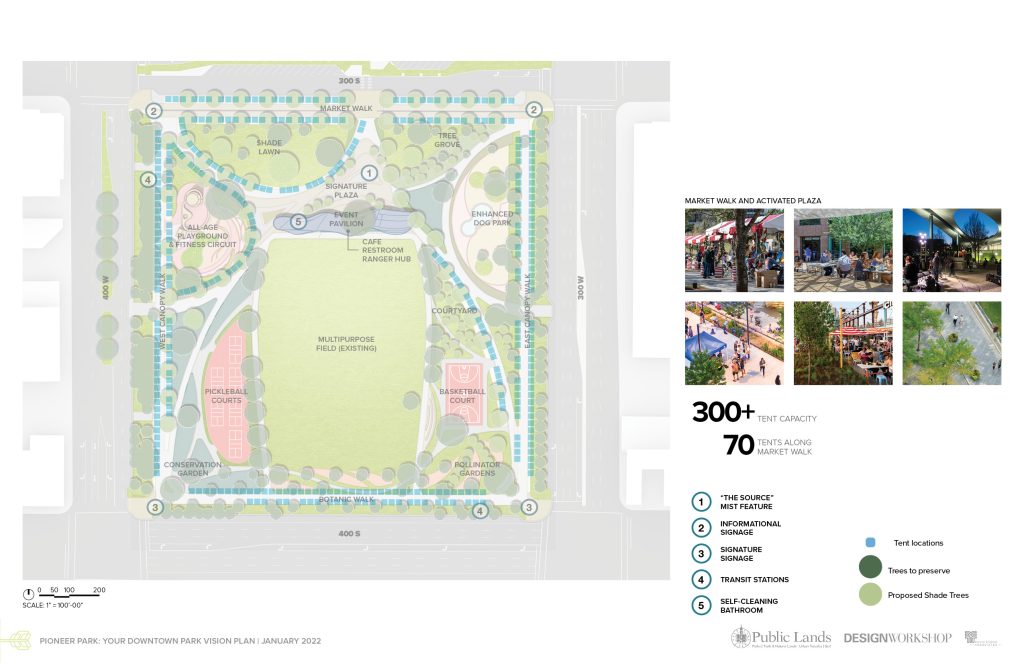 Events will continue to play a role in western downtown's only park. The concept adds a plaza and pavilion on the north end with multiple new seating areas, café space, state-of-the-art restrooms and a station for SLC's new Park Ranger program. The pavilion offers opportunities for small to mid-sized events when utilizing the plaza or larger-scale events when facing the multi-purpose field.
The concept also addresses safety by maintaining clear sight lines around the park and adding lighting, a park ranger station, information booth and café which significantly increase the presence of day-time staff and patrons in multiple locations.
Pioneer Park has historically been a gathering place, and the concept is designed to honor it as that and as one of the few open green spaces downtown. We want it to encourage social connection, positive interaction, and be a welcoming place for all visitors.
---