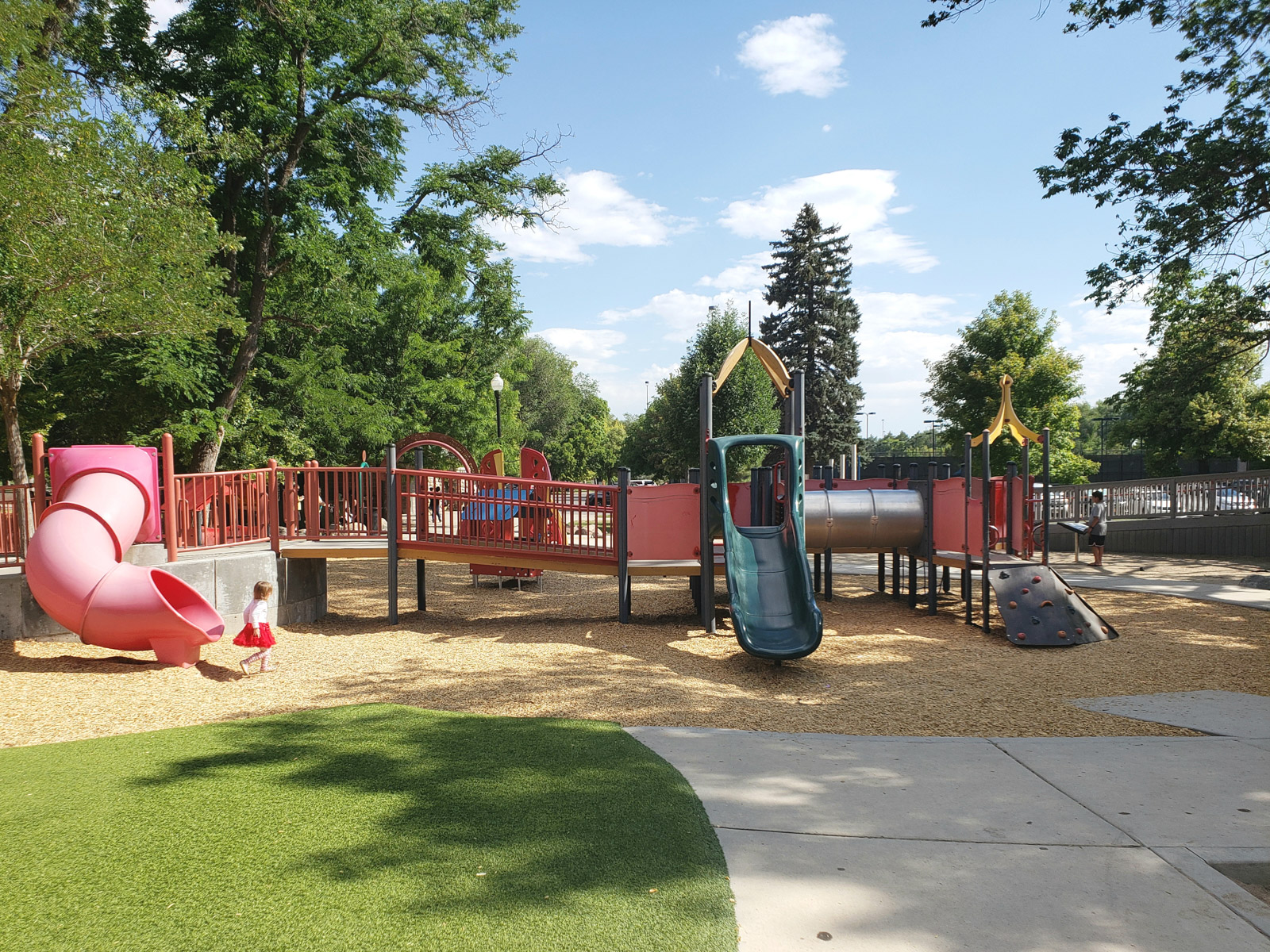 Reimagine Liberty Park Playground
Project Scope
Rotary Play Park is Liberty Park's Playground located in Salt Lake City's Central City District. Reimagining Liberty Park's Rotary Play Park will utilize a portion of the Reimagine Neighborhood Parks General Obligation bond funding (approved in November 2022) to conduct engagement around the community vision and desired usage. The goal of community engagement for this project is to revitalize the playground in a manner that sizably increases demand and park utilization. Upon completion of public engagement, the City will go through a detailed design process and implement the established vision for the playground. The completed project will feature new and improved amenities that are prioritized by residents and celebrate the community this park serves.
Community Engagement
The first community engagement phase opened on June 14, 2023 and closed on September 13, 2023. All feedback from the first engagement phase are currently being evaluated. A report of the collected findings will be released shortly.
Sign up to receive our newsletter for updates, click the link below!
Project Location:
600 900 S, Salt Lake City, UT 84105
Project Manager:
Ronnie Pessetto
Email:
Ronnie.Pessetto@slcgov.com
Project Status:
Evaluating Feedback


Chat with us and ask questions!
Below are dates and events when city staff will be available to speak in person:
In Person Engagement Opportunities
| Event | Time | Date | Location |
| --- | --- | --- | --- |
| Yoga in the Park | 8-9 am | 6/4/23 | Pioneer Park |
| Farmers Market | 8-11 am | 6/10/23 | Pioneer Park |
| Yoga in the Park | 8-9 am | 6/11/23 | Pioneer Park |
| Farmers Market | 8-11am | 6/24/23 | Pioneer Park |
| Tabling at the park | 1-4:30 pm | 6/30/23 | Liberty Park |
| Tabling at the park | 1-4:30 pm | 7/1/23 | Liberty Park |
| Yappy Hour | 6-9 pm | 7/13/23 | Liberty Park |
| Farmers Market | 8-11am | 7/15/23 | Pioneer Park |
| Farmers Market | 8-11am | 7/22/23 | Pioneer Park |
| Yoga in the Park | 8-9 am | 7/23/23 | Pioneer Park |
| Kensington Street Festival | 2-8 pm | 8/19/23 | Kensington Ave State St-Main St. |
Project Timeline