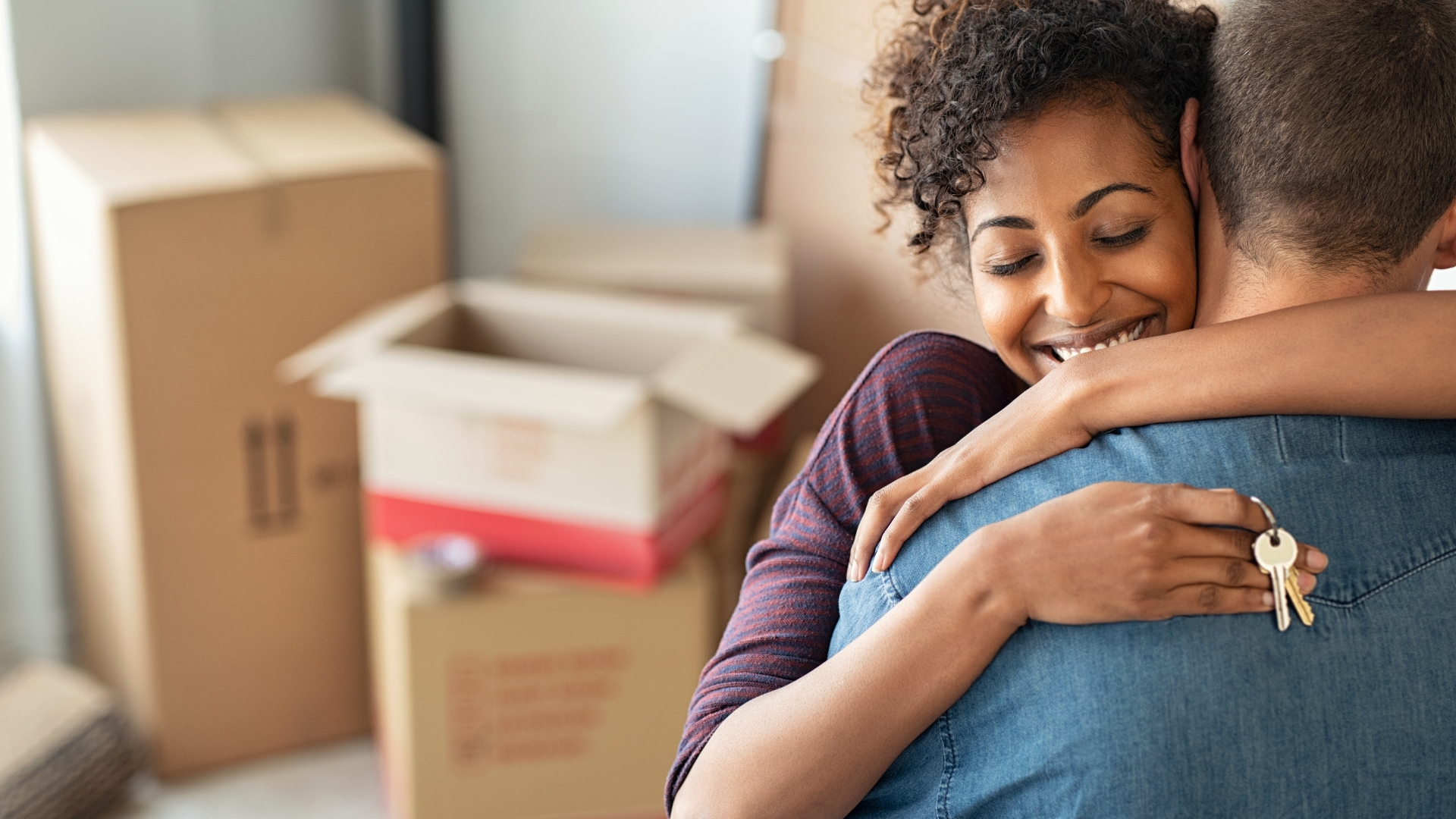 Home Buyer Programs
Our Homebuyer waitlist is currently full. We are not accepting applications at this time.
Salt Lake City's goal is to develop and enhance livable, healthy and sustainable homes. Creating neighborhoods that are safe, vibrant and beautiful for our residents requires responsible management and careful investment of the city's resources.
We are committed to offering programs that preserve our housing stock, make home ownership affordable, and eliminate substandard homes from our communities. Income limits for this program are based on federal HUD guidelines. You can view those guidelines here: HUD Income Limits
For more information on any of our programs call us today at 801-535-7712 or email housingstability@slcgov.com. Se habla Español.
Salt Lake City's Community Shared Equity Program
The SLC Community Shared Equity Program provides low- to moderate-income families the opportunity to become homeowners. By placing city-owned property into the Shared Equity Program, monthly mortgage payments can be kept affordable. Home buyers purchase the home and the improvements. From there, they lease the land the home is built on from the City. This allows Salt Lake City to preserve the homes affordability into the future while still allowing the buyer to build equity in their home.
This model can be used to protect the affordability of both single-family homes and rental units. Salt Lake City's plan is to use the ground lease option as an effective, enforceable, and durable mechanism to ensure future generations of low to moderate income households have access to affordable housing.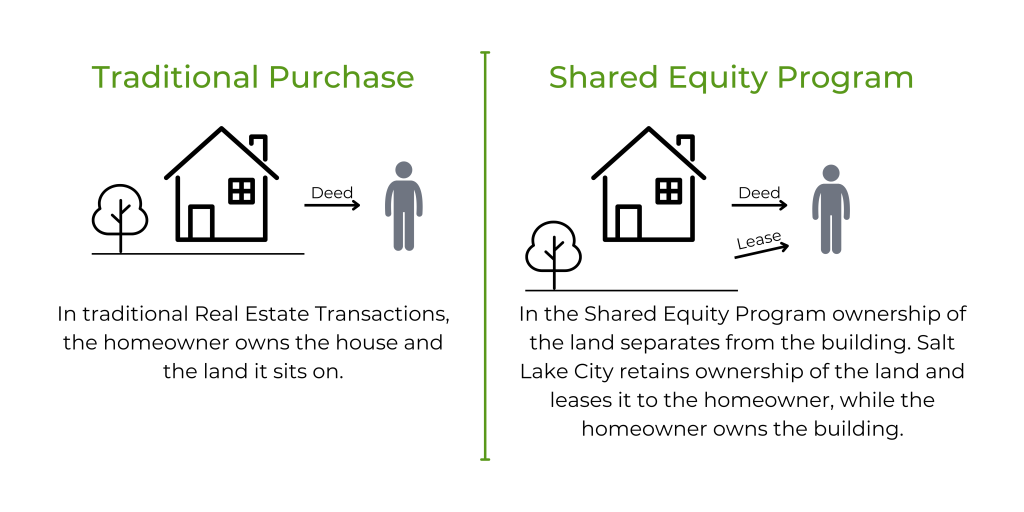 To request information on Salt Lake City Housing Stability homes currently in inventory contact Eric Thornton at 801-535-7122 or eric.thornton@slcgov.com.