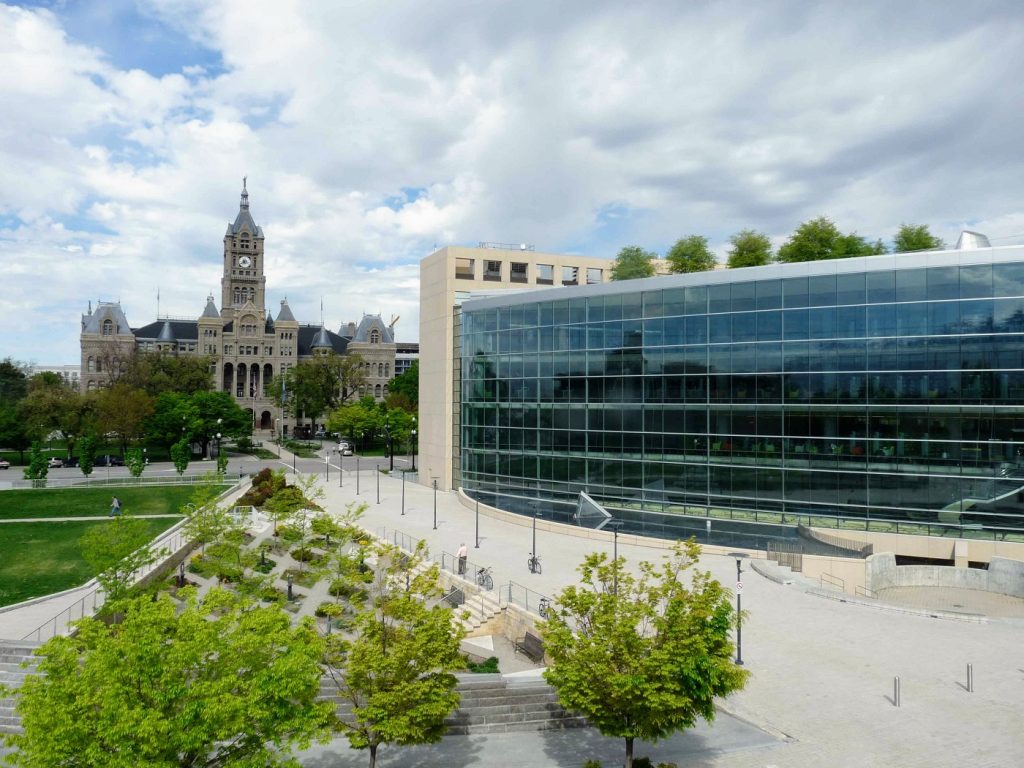 Funding Opportunities – Grants
FY2024-2025 FEDERAL FUNDING APPLICATIONS NOW OPEN
FUNDING OPPORTUNITIES
The Community Development team within Housing Stability focuses on administering funding toward programs that help provide equity across all areas of our City, build neighborhood resilience, and empower those that call Salt Lake City home.
On the following pages you will find details regarding several US Department of Housing & Urban Development (HUD) funded grants & programs that are administered through this team, and details regarding a flexible financing program for those looking to provide housing opportunities for low income or vulnerable residents.
We encourage you to contact our staff, ask questions, and look to be involved in a process that channels millions of dollars into our community each year. Contact information for all housing stability staff can be found here. If you have questions about Salt Lake City's Federal Grant Applications, please contact Dillon Hase, Community Development Grant Supervisor dillon.hase@slcgov.com or 801-535-6402
---
Notice of Federal Funding Availability
FEDERAL GRANT PROGRAMS
Salt Lake City is accepting applications from local nonprofits to receive federal grants designed to help with a range of community development needs, including affordable and emergency housing assistance, and housing assistance for individuals and families living with HIV/AIDS.
This annual endeavor is a key funding source for many nonprofits doing important work in helping those in need of housing. The amount of federal dollars available for this round of grants, which will be distributed in 2024, has yet to be determined by the U.S. Department of Housing and Urban Development.
Applications will be open from September 8 to Friday, October 6, 2023 at 11:59 PM. Late applications will not be accepted. An optional training session will be held on September 28, 2023, at 10 a.m. via Teams meetings. Links for this meeting will be made available on this site.
Applications will be accepted for the following annual U.S. Department of Housing and Urban Development (HUD) grant programs: CDBG, ESG, HOME, HOPWA CDBG-CV, HOME-ARP. All applications must be in alignment with goals and objectives outlined in Salt Lake City's Housing Plan, and the 2020-2024 Consolidated Plan.
Application Links, Resources, & Information
To APPLY click the links below and fill out the application on ZoomGrants:
For additional information concerning these programs or the application process, please see the FY24-25 Federal Grants Application Handbook.
Federal Funding Program Definitions
Community Development Block Grant (CDBG)
The CDBG program's primary objective is to promote the development of viable urban communities by providing affordable housing, suitable living environments, and economic opportunities for persons of low and moderate income.
Community Development Block Grant – Coronavirus Funding (CDBG-CV)The CDBG-CV programs primary objective is the same as the regular CDBG funding, with the exception that the funds must also be used to Prevent, Prepare or Respond to the Coronavirus Outbreak.
HOME Investment Partnership Program (HOME)
The HOME program's primary objective is to create affordable housing opportunities for low-income households.
Housing Opportunities for Persons with AIDS (HOPWA)
The HOPWA program's primary objective is to provide housing assistance and related supportive services to persons living with HIV/AIDS and their families.
Emergency Solutions Grant (ESG)The ESG program's primary objective is to assist individuals and families regain housing stability after experiencing a housing or homelessness crisis.
HOME-ARP The HOME-ARP program's primary objective is to provide Tenant Based Rental Assistance for At-risk or current homeless individuals, attempting or currently fleeing domestic violence, dating violence sexual assault, stalking or human trafficking, or veterans and families that include veterans that meet one of the proceeding criteria.