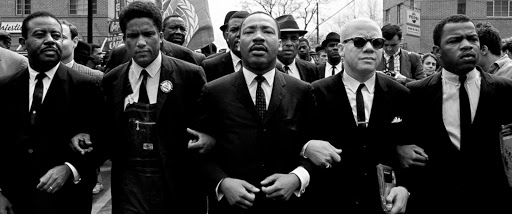 Overview
The Fair Housing Act was passed by Congress in 1968, 3 days after the assassination of Dr. Martin Luther King Jr. The bill was passed due to the work and tireless efforts of Dr. King to ensure people were able to be protected in housing. Title VIII of the Civil Rights Act of 1968, commonly known as the Fair Housing Act, prohibits discrimination in the sale, rental, and financing of dwellings based on
Race
Color
National Origin
Religion
Sex (including gender identity and sexual orientation)
Familial Status
Disability
The 1988 Fair Housing Amendments Act expanded coverage to prohibit discrimination based on disability or familial status (presence of child under age of 18 and pregnant women) and established new enforcement mechanisms for HUD and the Department of Justice. Utah based protections for Utah renters and homeowners, include source of income (such as Social Security, or other forms of payments).
Salt Lake City led the way to further protect individuals from housing discrimination, by enacted the Fair Housing Policy of 2009, to include: sexual orientation and gender identity or expression, of which Salt Lake County and the State of Utah later enacted.
Recognize the Signs
Learn to recognize the signs of discrimination in rental, sales, lending and insurance. Housing discrimination is rarely blatant; it is usually cleverly disguised and more often than not, can be done with a smile and a handshake. Your fair housing rights are violated when you are prevented from doing any of the following activities:
Viewing or renting an apartment
Viewing or purchasing a home
Applying for or securing a home loan
Purchasing homeowners or renters insurance
For an overview of the Fair Housing Act and available Fair Housing Resources please watch the above SLCtv interview featuring Ethan Sellers, formerly from Housing Stability Division.
Local Fair Housing Resources:
Disability Law Center
The Disability Law Center is a private, non-profit organization designed by the governor as Utah's Protection and Advocacy agency. Their mission is to enforce and strengthen laws that protect the opportunities, choices and legal rights of Utahans with disabilities. Contact the DLC at 1-800-662-9080 or visit their website at www.disabilitylawcenter.org.

Utah Anti-Discrimination & Labor Division
The Antidiscrimination and Labor Division (UALD) Fair Housing Unit administers and enforces the Utah Fair Housing Act. The UALD works in collaboration with the US Department of Housing and Urban Development (HUD), so that housing discrimination complaints filed with their office alleging a violation of state and federal fair housing law are automatically filed with HUD. Contact the UALD at 801-530-6801, or visit their website at www.laborcommission.utah.gov.
If you feel that you may have been discriminated against, Housing Stability encourages you to take appropriate action.
---
Fair Housing Facts:
According to the National Fair Housing Alliance:
This number is much lower than the actual cases according to experts. Most people don't report racial, ethnic or religious housing discrimination. NFHA estimates that more than 4 million cases of housing discrimination occur each year.
Housing discrimination impacts renters the most. More than 90% of all housing discrimination occurred during rental transactions, even though renters are often in greater need of affordable housing than homeowners.
A contrast of mortgage denials and approvals exists between racial and ethnic populations in Salt Lake County. The mortgage application denial rate for Hispanics (20%) in Salt Lake City is higher than that of non-Hispanics (13%). (Federal Financial Institutions Examination Council, Home Mortgage Disclosure Act)
According to the Disability Law Center:
Has uncovered rental housing discrimination directed toward protected classes. The Center conducts tests with matched pairs of individuals, couples or families. Testers are matched on rental eligibility characteristics so that the only significant difference between them is the factor being tested.
On average, approximately 300 calls a year to the Disability Law Center originate from Salt Lake City residents.
The most common rental housing discrimination in Salt Lake City are primarily based on disability status, national origin, and race.
Data collected from 2013 to 2018 showed 97 cases of confirmed disparate treatment and signs of disparate treatment, regarding housing discrimination in Salt Lake City. During this period there were a total of 1,078 reports of people who felt they had been discriminated against. Of those, 456 total required short-term assistance.
Fair Housing Month 2022
Fair Housing Month April 2022
Every April Salt Lake City reaffirms our devotion to the Fair Housing Act. Salt Lake City Mayor Erin Mendenhall and community partners marked the 54th anniversary of the passage of the Federal Fair Housing Act on Wednesday and highlighted the need for accessible accommodations in housing and business. This included a 2022 Fair Housing Proclamation, which you can read here.
Mayor Mendenhall commemorated Fair Housing Month at Valor House, which serves low income veterans with disabilities, with community partners Community partners joined the Mayor outside Valor House, a supportive housing facility operated by First Step House in partnership with the US Department of Veterans Affairs and the Housing Authority of Salt Lake City. You can view a recording of the event below.
You can also view a recording of our Fair Housing Webinar – Ask Me Anything below, featuring experts Vard McGuire from the Disability Law Center, Sam Ball from Assist, Chris Vogel from HUD, and Karen Cluff from First Step House. The webinar was hosted by Salt Lake City ADA coordinator Ashley Lichtle.
In addition to Fair Housing, this year the City is also recognizing the importance of protections for housing inclusiveness a part of the Americans with Disabilities Act (ADA) of 1990, which prohibits discrimination against individuals with disabilities in all areas of public life, including jobs, schools, transportation, and all public and private places that are open to the general public.
To make the protections in the ADA come to fruition, "it takes individuals telling their stories, advocates helping them share their experiences with policymakers, and policymakers working with business owners and builders to realize their vision of an affordable, physically accessible, and inclusive community," said Andrew Riggle, Public Policy Advocate for the Disability Law Center.
The U.S. Department of Housing and Urban Development (HUD) enforces fair housing laws and annually provides Salt Lake City with an average of $5.5 million dollars in new funding to support programs and projects that address housing needs and support community development that uplift and change the lives of residents.
Fair Housing Month 2021
April 2021 Fair Housing Month
On Thursday, April 8, 2021, Salt Lake City Mayor Erin Mendenhall marked the 53rd anniversary of the passage of the Federal Fair Housing Act by proclaiming April Fair Housing Month in Salt Lake City. The landmark legislation — Title VIII of the Civil Rights Act of 1968 — prohibits housing discrimination on the basis of race, color, religion, national origin, sex, disability, and family status.
"This funding, and these protections are critical to ensuring the rights of Salt Lake City residents.. I'm grateful for landlords, realtors, lenders and insurers who take housing rights seriously. And I'm grateful for the valuable efforts of organizations like the YWCA, which provide vulnerable populations, including survivors of domestic violence, a path to long-term housing," said Salt Lake City Mayor Erin Mendenhall. "While housing protection laws have been around for the better part of a century, Salt Lake City is not free from the realities of housing discrimination. If residents believe they've experienced housing discrimination, there is recourse and I encourage you to reach out to the organizations and agencies that can help."
You can view a full recording of the event below.
The Housing Stability Division, in partnership with the Disability Law Center, YWCA, and South Valley Services, hosted a panel discussion and Q&A discussing Fair Housing month. Among the topics discussed was the coincidence of Fair Housing Month with the national Sexual Assault Awareness Month, and the ways that legislation domestic violence protections for women. You can watch a recording of this session below.