From bland to bold: ColorSLC transforms utility boxes with artwork from City's elementary school students
The creative vision of Salt Lake City's elementary school students will be on display Tuesday when Mayor Jackie Biskupski unveils the finished artwork of ColorSLC, a project to transform City utility boxes into public art.
Through the ColorSLC program, 28 utility boxes have been wrapped with more than 1,100 of pieces of original art created by students at each of the 28 elementary schools in the Salt Lake City School District. It is the City's largest public art installation.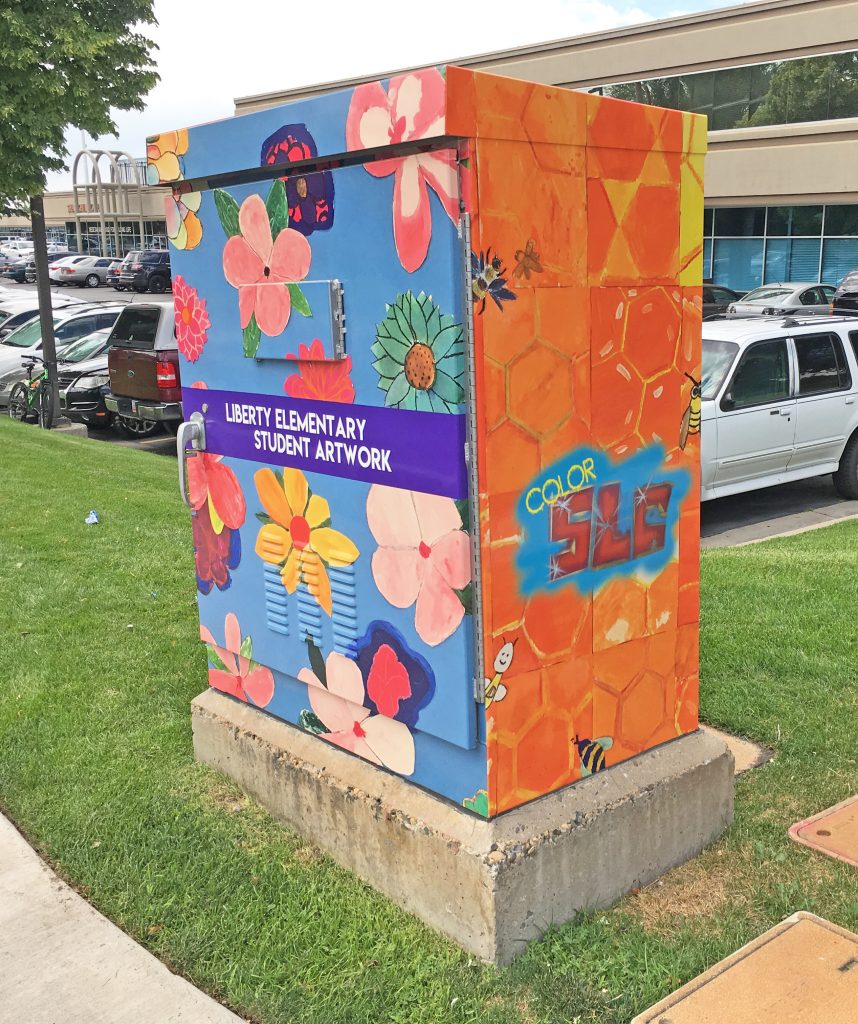 "I am thrilled to show off the amazing artwork of the City's school children," Mayor Jackie Biskupski said. "Art is an important part of community life in Salt Lake City. ColorSLC gives our youngest residents a chance to share their creativity, something that I hope will continue to grow in them throughout their lives."
ColorSLC was successfully launched in fall 2018 with a pilot box wrap project at Rose Park Elementary School. After much community praise, the project was expanded this year through the Mayor's Office with invitations to each of Salt Lake City's elementary schools — 100 percent of schools participated.
Some of the art for the box wraps was created through group student projects with the help of art teachers. Other pieces were selected by City staff from works already hanging in area schools.
In both instances the art reflects the culture of the schools and their surrounding communities.
Samples of the student artwork will hang in the lobby of the Mayor's Office through September.
As of Tuesday, the majority of the 28 utility boxes had been wrapped. The remainder are expected to be completed in the coming weeks. A box in front of the Salt Lake City & County building has also been wrapped with handprint art made by the children of City employees.
Mayor Biskupski has also asked a number of local artists and nonprofit organizations to contribute their work to ColorSLC so that additional boxes can be wrapped.
---
Who: Salt Lake City Mayor Jackie Biskupski and Art teacher Paul Heath, Bennion Elementary
What: Debut of art-wrapped city utility boxes
When: 2:15 pm on Tuesday, Aug. 20, 2019
Where: M. Lynn Bennion Elementary School (429 800 E, Salt Lake City, UT 84102)

For more information about Color SLC: https://www.slc.gov/mayor/colorslc/
Photographs of the utility boxes are available at: http://bit.ly/ColorSLC19